Pamper Yourself in Atlanta
BY: Megan Elliott |
Jan 9, 2014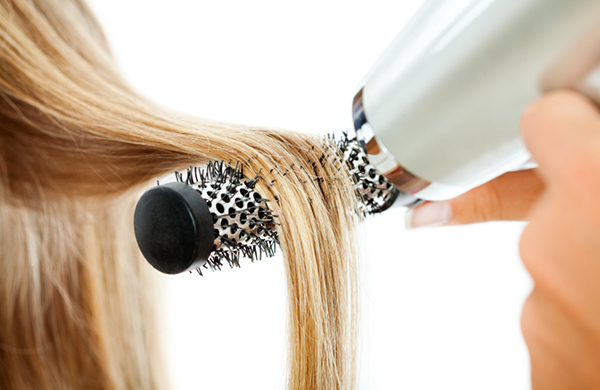 With all the ups and downs, stress and drama, and flat out chaos that many of us face day-to-day, it's safe to say that sometimes we just need a little bit of "me time". I can't be the only one that finds myself in desperate need of a little self-indulgence to get back on track. And in fact, I'm not, which is why there are so many wonderfully relaxing options in Atlanta. Looking to pamper yourself? Try these top picks:
1. Drybar
This is a great option if you're on a budget or don't have an hour to dedicate to getting a massage. At Drybar, there are no haircuts or color options; clients simply get their hair washed, blow-dried, and styled. With a variety of optional add-ons (including a head massage or a deep conditioning treatment), there's sure to be something for your self-pampering needs. The Drybar takes as much pride in the ambiance of the salon as they do their services. All Drybars around the country are identical, so regular clients always feel at home, even if they are in an unfamiliar city. Another cool feature is that while clients are getting blown out, they can watch big screen TVs playing classic movies like Dirty Dancing, Titanic, or Sixteen Candles. Want to pamper yourself at home? No worries—The Drybar makes house calls too! If you love that just-left-the-salon feeling (and intoxicating scent!), then give Drybar a try—you won't regret it.
2. Treat Your Feet
Treat Your Feet is a big local favorite among many Atlantans. Using a combination of traditional Chinese medicine and modern massage techniques, Treat Your Feet merges the best of both worlds to bring pain relief and relaxation to their clients. The name might lead one to believe that they simply offer foot massages, but luckily, this spa offers much more. In addition to their namesake service, Treat Your Feet also offers aromatherapy, reflexology, a sauna, and tons of massage treatments including hot stone massage, couples massages, Swedish massage, and more. If you're looking for something more specialized, Treat Your Feet also proudly offers sports massage, pregnancy and pre-natal massage, and trigger point massage. Treat Your Feet is well known not only for their quality services, but also for their affordable pries. A 30-minute massage can cost you as low as just $35, and an hour massage runs at only $60, with a $1/minute rate up to two hours.
3. Sugarcoat Nail and Beauty Bar
Nail salons in Atlanta are a dime a dozen, but finding a high quality, sanitary and aesthetically pleasing salon can require some exploring. But if you're as lucky as me, you have a friend that will let you in on the gem that is Sugarcoat. Sugarcoat is a nail and beauty bar with three locations throughout Atlanta. They proudly boast beautiful interior décor, including chandeliers, gorgeous modern furniture (for their pedicure "thrones") and pretty pops of color throughout the sleek, clean color palate. But what makes Sugarcoat stand out from the rest of the nail salons in Atlanta goes deeper than just appearances. Sugarcoat uses only the highest quality polishes and products and each new customer gets her very own set of tools to ensure the safest and most hygienic treatments. The same tools can be used at each future visit (just be sure to bring them with you!). In addition to nail services, Sugarcoat also offers waxing (from brow to full body), massages, spray tans and eyelash extensions. You can even get your girls together and go in for a little pampering party! So whether you need a little alone time, or some girl time, Sugarcoat is a great option for some relaxing fun.
BY: Megan Elliott
Megan Elliott is the creator and voice behind the fashion lifestyle blog, Lush to Blush. After moving to Atlanta from a small town in Florida, she made it a goal to take advantage of her new surroundings and visit as many local establishments as possible. Follow her on her journey as she discovers the award winning restaurants, as well as the hidden gems that Atlanta has to offer.