Paper Arrows Hits Where It Counts on New Record "Good News for Love"
BY: Collin Brennan |
Jan 22, 2014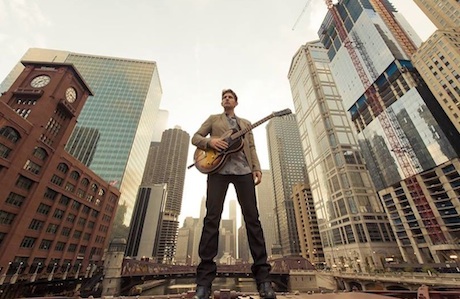 Chicago-based indie rockers Paper Arrows often muse on the slow, sad passage of time, so it makes sense that their latest album release party comes a few months late.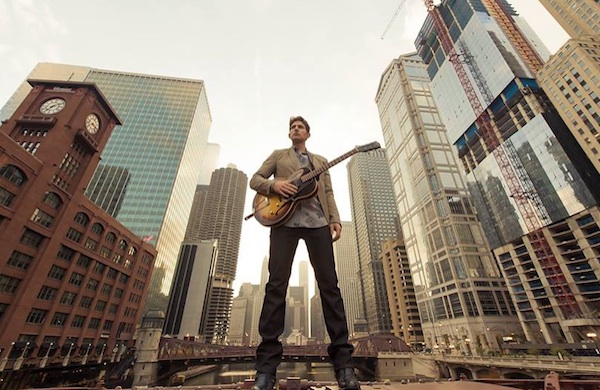 A paper arrow probably wouldn't do much damage if it struck you in the heart. You can't say the same about Chicago singer-songwriter Joe Goodkin, who has played under the name
Paper Arrows
since 2008. Goodkin knows how to hit his listeners in the gut, whether he's singing about heartbreak or stepping back from the mic to let his guitar do the talking. Goodkin's fifth and latest studio album is titled
Good News for Love
, but what it really is is good news for people sick of hipster posturing and yearning for music with some real emotional meat on its bones. "If you fail, if you fall, sing it out," Goodkin pleads on the album's first single, setting the stage for an album that seems tailor-made for the broken and confused. Though Good News came out in October of last year, Goodkin and his bandmates are finally getting together to celebrate its release at
Schubas Tavern (3159 N. Southport Ave.)
on Sunday, January 26. It's a long overdue party, but the delay seems fitting for a band that revels in chronicling the slow, sad passage of time. Goodkin and bandmates Darren Garvey and Jay Marino will be joined by some new talent on stage, and the night will open with the French-tinged tunes of
Julie Meckler
, who channels Edith Piaf for a generation raised on Arcade Fire.
(Sunday, January 26, at 7 p.m. Tickets: $8.)
Listen to "Sing It Out," the first single from
Good News for Love.
Photo: Michael Chu
BY: Collin Brennan
Guide Staff Writer
Collin is a senior editor and a staff writer for Consequence of Sound. He self-publishes zines and moderates writing workshops for The Chicago Publishers Resource Center (CHI PRC).