"Paris Street; Rainy Day"? Sounds Like a Party!
BY: Amelia Buzzell |
Jul 2, 2014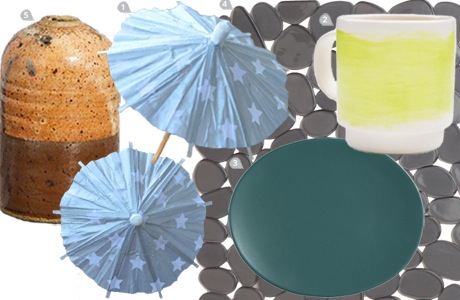 After a painstaking restoration removed decades of yellowed varnish, Gustave Caillebotte's "Paris Street; Rainy Day" was at last re-hung in the Art Institute of Chicago this past May. Even though the restoration uncovered brighter tones within the painting, the muted color scheme still stands out in a room filled with color-saturated works by Renoir and Monet. The next time it rains, invite friends to cozy up around a table set with pieces inspired by Caillebotte's masterpiece.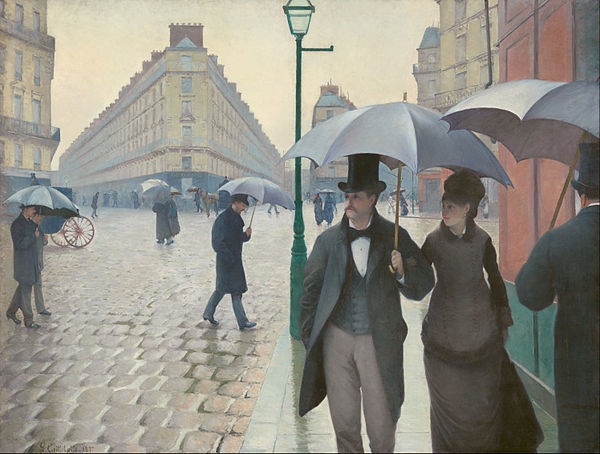 A pebble placemat evokes Paris's cobblestone streets, while the painting's gray umbrellas are represented in tiny parasols perfect for drink garnishes or cupcake toppers. Mugs with visible brushstrokes give a nod to the painting itself, and their soft yellow hue—along with the teal plates and earth-tone vase—mimic the color palette of the Place de Dublin's Second Empire architecture.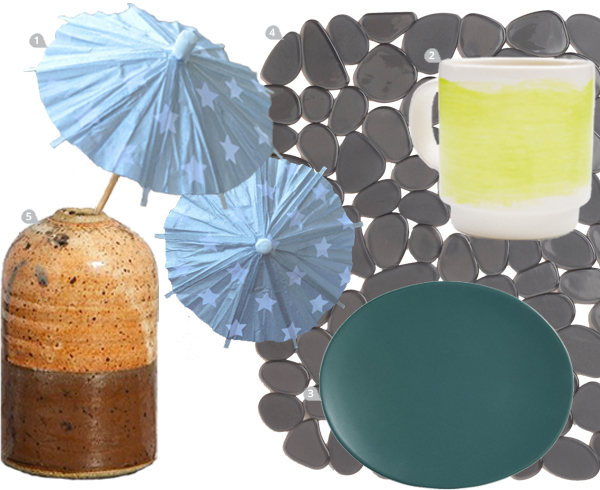 1.
Gray umbrella cupcake topper
; marticesupplies on Etsy ($4.19 for 10) 2.
Brushstroke mug
; Leif ($26) 3.
Oval blue-green dinner plate
; CB2 ($8.95) 4.
Pebble sink mat
; World Market ($6.99+; used as placemat) 5.
Vintage coral pottery vase
; Urban Outfitters ($69)