Peterson Garden Project's Holiday Market Isn't Just for Green Thumbs
BY: Mel Kassel |
Dec 10, 2013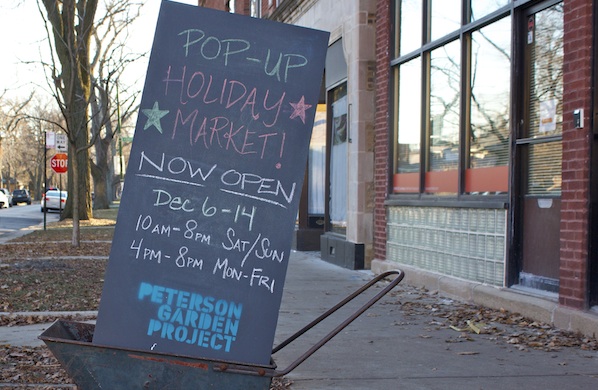 To some gardeners, each winter might seem like a mini-apocalypse, a time when plants wither and spirits droop. But the folks at the
Peterson Garden Project
aren't gloomy. "Wintertime is the time for planning," says program coordinator Lindsay Shepherd. She outlines several projects that planters might undertake when the snow hits: composting, taking a class on seed starting, or flipping through seed catalogs, which tempt gardeners with pictures of plump vegetables, or as Lindsay dubs it, "seed porn." Some avid green-thumbs might even consider registering as a Peterson Garden Project member. New and returning members alike pay $75 to reserve a plot in one of the project's pop-up community gardens. Come growing season, they can plant anything that's organic and edible in their 4'x8' space, but winter is the perfect time to start brainstorming a layout. Lindsay's favorite crop to grow is the ground cherry, a husked fruit in the tomatillo family. "They're like a mix between a tomato and a pineapple…[that's] what people say the taste is like." Cold temperatures also bring warm tidings, and this year, the staff began a new holiday tradition: an indoor
market
. Located at the PGP Learning Center (4642 N. Francisco Ave.), the shop features handmade goods by 23 local artisans, many of whom are gardeners or volunteers themselves. We perused the eclectic selection of artwork, jewelry, decor, and accessories to find five charming gifts—and you can do the same, at least until the market closes on December 14.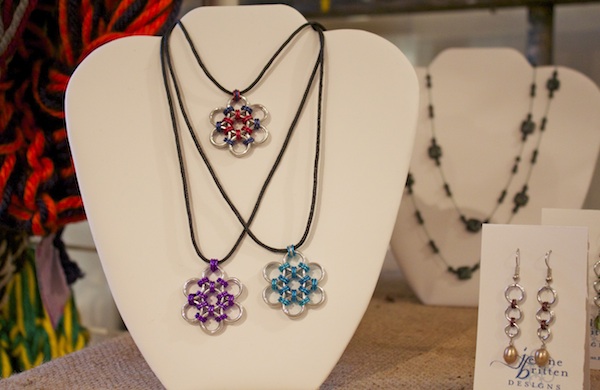 Chainmail Flower Necklaces by Jelene Britten Designs ($20)
Jelene Britten's pieces are "modern, wearable, [and] more delicate" than the armor people typically picture when they hear the word
chainmail
. Jelene makes earrings, bracelets, and necklaces out of the interlocking metal rings, mixing in different colors so that each piece is unique.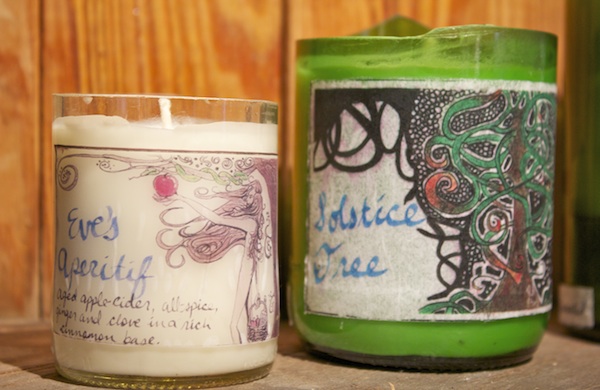 Soy Art Candles by Hindsight Recreated ($7.50–$32)
Artist Miranda Steffens says that soy wax has paraffin beat—it burns longer and creates less smoke and soot. Her hand-poured candles have enticing scents such as aged apple cider with spices, and they occupy containers made from recycled wine and beer bottles. Illustrator David Scheier sketches designs for the labels after sampling each candle's fragrance.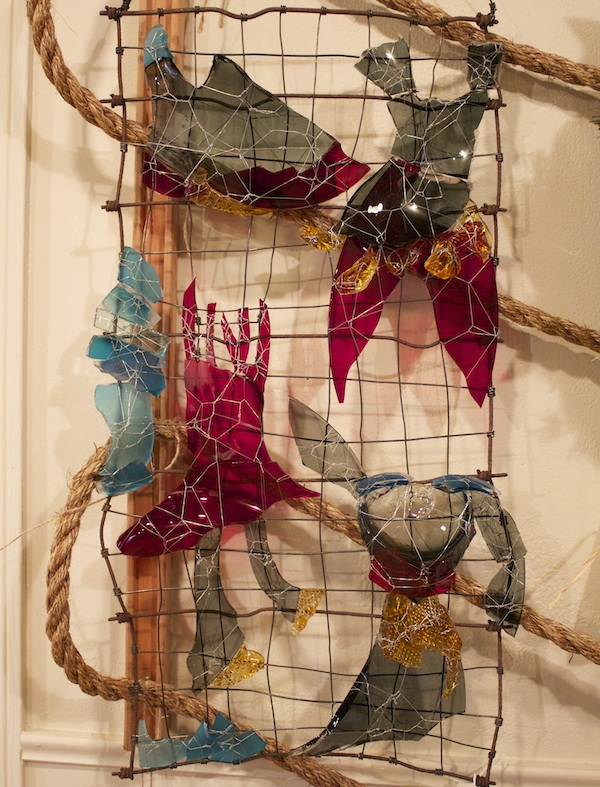 Hanging Glass Art by Charlotte Wehr ($145–$185)
By combining broken glassware and bits of discarded rural fencing, Charlotte Wehr creates hanging pieces that are "evocative of stained glass, with a more rustic look and feel." These particular works are part of the "Paper Doll" series, in which the large glass shards resemble doll outfits and accessories. The ensembles appear all the more fetching when placed in direct sunlight.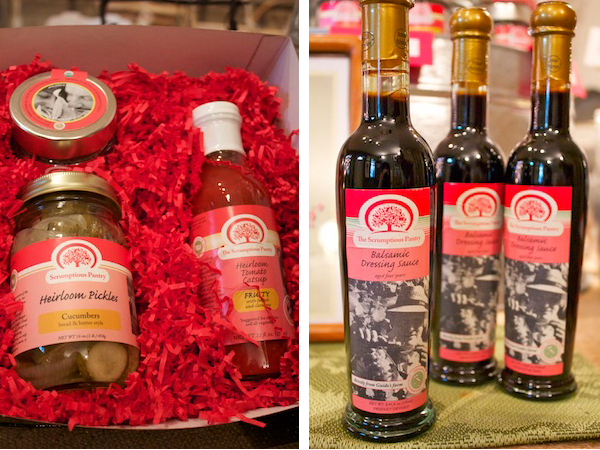 Condiment Gift Set by the Scrumptious Pantry ($29)
The Scrumptious Pantry's mission is to push heirloom foods and the small farms that produce them into the spotlight. To that end, they label their products with detailed information on the source, whether it's balsamic from Italy or pickled peppers from Beaver Dam, Wisconsin. This gift set (left) consists of heirloom ketchup, pickles, and a jar of savory salt.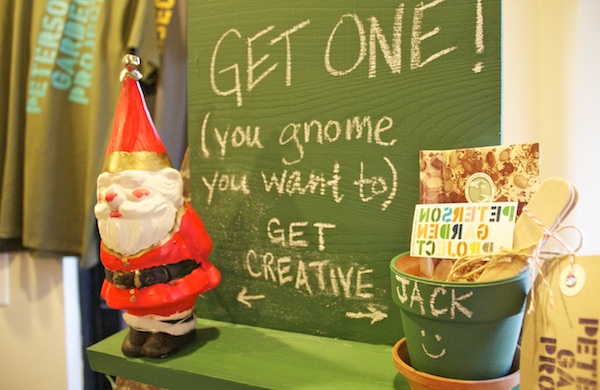 Beginner Gardening Kits from Peterson Garden Project ($5–$40)
These growing kits come in various sizes, but all of them have a pot and a packet of seeds for planting. The larger ones include a paintable gnome, plant markers, and gardening tools. Lindsay recommends the kits as a brief introduction to the world of gardening, and reassures total beginners that the hobby is both easy and rewarding: "Things want to grow. That's the first thing I learned."
Photo: Amanda Nyren, Groupon
BY: Mel Kassel
Guide Staff Writer
Mel writes about food and beauty trends. She would rather give up chocolate than onions.