Pilsners: Breaking Down the World's Most Popular Beer Style
BY: Shannon Jewitt |
May 2, 2014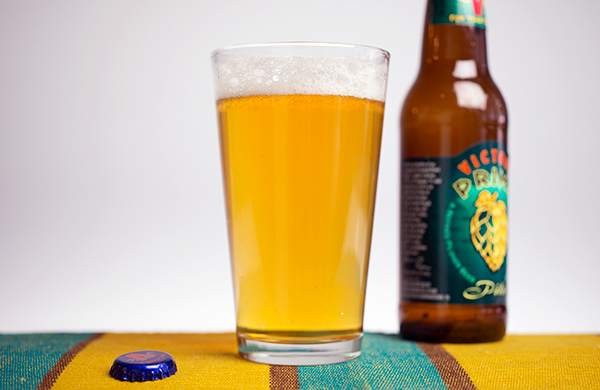 Although the craft-brewing movement has popularized pitch-black stouts, beers made with beard yeast, and nightmarishly bitter brews with hop-pun names, many of the world's drinkers still prefer something unobtrusive. That explains why pilsner might be the most consumed beer globally—it's not too hoppy, not too malty, not too flavorful, and, logging in at 4.2%–6% alcohol by volume, not too boozy. "This style is the easiest to drink because it isn't aggressive on the body or palate," said Drew Larson, the
Cicerone Certification Program
's eastern regional exam manager. "And that is going to appeal to the wider mass of drinkers." But that's not to say pilsners are boring. These beers all have rich, malty, and spicy aromas with German or Czech hop profiles. They are light straw to pale gold in color and have slight refreshing hop bitterness and maltiness. Although american light lagers, which account for half the beers sold in the United States, may call themselves pilsners, they are not. "They have the origins of pilsners, but I'd caution people to recognize them as their own style—the american light lager—more than a pilsner," Larson said. According to the Beer Judge Certification Program, there are three different varieties of true pilsner you should know about.
Bohemian Pilsner
Pilsner's name comes from the city of Plzeň, Bohemia, in the Czech Republic. In 1842, Pilsner Urquell, which still produces pilsners, recruited a brewer from Bavaria who brought lager-making techniques with him. These techniques resulted in the brewery's first bohemian pilsner. Compared to the german pils, "bohemian pilsner is a bit maltier, and the water sources tend to soften the sharp edges of the hop bitterness," Larson said.
German Pils
The Germans of Bavaria adopted this beer style, which spread throughout the country. The german pils tends to be dry and crisp with a lingering hop bitterness, Larson said. The BJCP notes that these become paler in color, drier in finish, and more bitter as you move from south to north in Germany. "Pilsner" is a protected appellation name in the Czech Republic, just as champagne is in France, for example. So Germany calls its version pils.
Classic American Pilsner
German immigrants brought this style of beer with them when they moved to the United States. The thing that makes the american pilsner different from its European ancestors, Larson said, is its use of up to 30% corn or rice in the fermentation process. This results in a drier taste, lighter body, and an almost corn-like sweetness.
BY: Shannon Jewitt
Resident Beer Stalker Shannon has an insatiable thirst for craft beer. Despite being a vegetarian, she always makes an exception for fries cooked in duck fat.