Pioneer Square is Trendy Again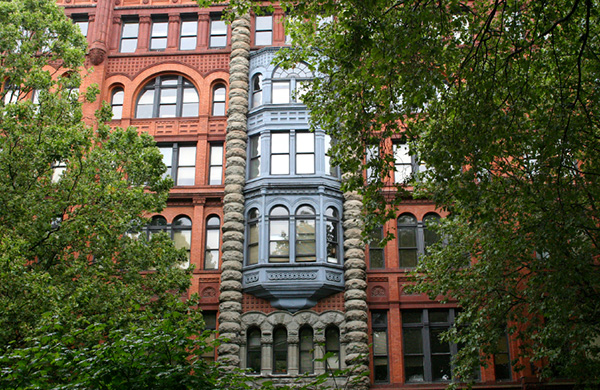 Seattle's Pioneer Square has long been a destination for espresso bars, old bookstores and interesting shops. Now, tech companies have moved into the office buildings surrounding one of the city's oldest neighborhoods, bringing with them trendy new storefronts and a revitalized feeling to the area.
The funky Rain Shadow Meats Squared, a joint café and butcher shop, has carved out some cozy space in one of Pioneer Square's older buildings. The shop offers housemade cured-meat sandwiches, roasted lamb and pork dishes, and rotating butcher specials, as well as homemade sodas and local beers and wine. Sit for a bite at the inviting lunch counter or, if you're in the mood to go home and do some cooking yourself, a well-stocked butcher case is filled with fresh local meats and succulent sausages.
Nearby, celebrated chef Matthew Dillon's Bar Sajor is all soaring ceilings and natural light filtering through the windows of a stately turn of the 20th century building. With some of the most talked about food in the city, there are grilled and roasted meats, fermented vegetables and indulgent cocktails. The James Beard Foundation award-winning chef uses the restaurant's wood-fired oven to coax dishes into blistery richness. While plenty of regulars drop in for a quick lunch or an evening drink, it's best to plan ahead with a reservation to make sure you get in.
Across the cobblestone street, Chef Dillon has collaborated with Marigold and Mint's shopkeeper Katherine Anderson to open The London Plane, an airy mercantile, florist shop and wine bar with light lunch options. A cool Scandinavian interior yields a cheerful room filled with carefully-curated goods, each on display atop pristine white bookshelves, while long tables are perfect for lingering lunches and sipping wine. Flanking the front door, intriguing flowers point the way to a wine bar that anchors the room, while immense windows make the space glow with light.
E. Smith Mercantile, with its old-world look and handmade general store vibe, feels like a trendy shop in Brooklyn or Portland, Oregon. Artisan clothes, apothecary goods and home wares you won't find elsewhere in the city are on offer here. In the back, there's craft coffee, ready to add a caffeinated edge to your day, or cocktails to take the edge off after 4 p.m. Co-owner Jessie Poole, a former designer for Eddie Bauer, named the shop after her great-grandfather, who lived and thrived in an old mining town in the Sawtooth Mountains of Idaho in the 1930s.
And even though it's hardly new, the famous Salumi, owned by Mario Batali's sister Gina and her husband Brian D'Amato, draws lines every day well before it opens. Its beloved cured meats, from-scratch soups, pastas and big Italian sandwiches still get rave reviews, as fans crowd into the narrow, congenial space.
BY: Gayot
Gayot
GAYOT.com serves as a leading worldwide authority on the good life. Millions of readers turn to Gayot's savvy, professional reviews on dining, travel and lifestyle. From "Best of" lists and travel guides, to a searchable restaurant and hotel database, Gayot provides dependable coverage while keeping up with the latest trends and news.