Planning a Night Out With the Girls? Try These Great Atlanta Spots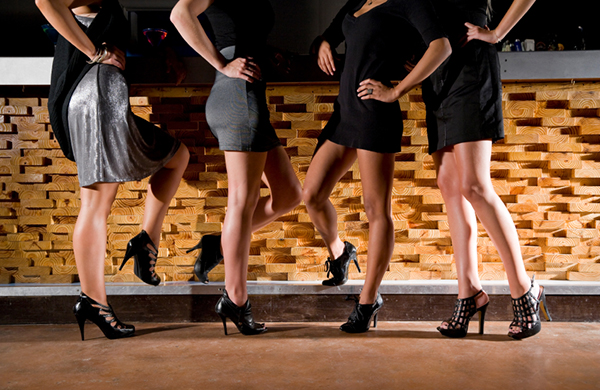 Nothing beats a real girls' night out. Thankfully, Atlanta has plenty of perfect spots for you and your female friends to have fun and reconnect -- or paint the town red. Whether you just want to catch up over coffee or down a few cocktails, the city has several choices that will make sure your group has a great time. At
Café Intermezzo
, expect your cup of joe – and your conversation – to be taken to a higher level. The hefty drink menu reads like a small novel and features standard favorites from mochas to cappuccinos, as well as crazy concoctions involving alcohol, whipped cream and more. The décor is designed after the European cafes popular in Vienna, and accordingly adds a bit of glamour that is a step above your average coffee chain. There is a full menu, including panini and pastas made fresh to order; just be sure to save room for dessert. And if you're looking to impress your friends, excuse yourself to bone up on an exotic word or two from whatever foreign language tape is playing in the restrooms that day. If you and the ladies are looking for authentic Italian-style pizza in Atlanta,
Fritti
is the spot. It's more upscale than standard pizza parlors, and the thin crusts and fresh ingredients will make you feel like you've met your friends in Rome for the evening. Choose from an extensive list of Italian wines to make sure that the conversation will flow easily, and then bask in Fritti's décor while you wait for your pie. The restaurant is filled with intimate touches that will make you believe that you're truly enjoying a special evening out. If you'd rather meet up for a few drinks outside the perimeter, check out
d'Vine Wine Bar & Shop
, inside the Shops of Dunwoody's shopping center. Official wine tastings are Mondays and Tuesdays, but with flights offered, it's as if there are wine tastings every night of the week except Sunday, when they're closed. And on top of it all, the staff is exceedingly friendly and knowledgeable about the available pours. You can pull from the small menu for bites that will properly accompany your bottle of vino, but the star of the night at d'Vine truly is the wine list, which spans more than 500 bottles and 60 wines by the glass. So sit back, relax and let your hair down with your friends – just make sure someone gives you all a ride home.
BY: Gayot
GAYOT.com serves as a leading worldwide authority on the good life. Millions of readers turn to Gayot's savvy, professional reviews on dining, travel and lifestyle. From "Best of" lists and travel guides, to a searchable restaurant and hotel database, Gayot provides dependable coverage while keeping up with the latest trends and news.