Polish Food Wants to Get a Few Things Clear
BY: Stephanie McDaniel |
Apr 28, 2014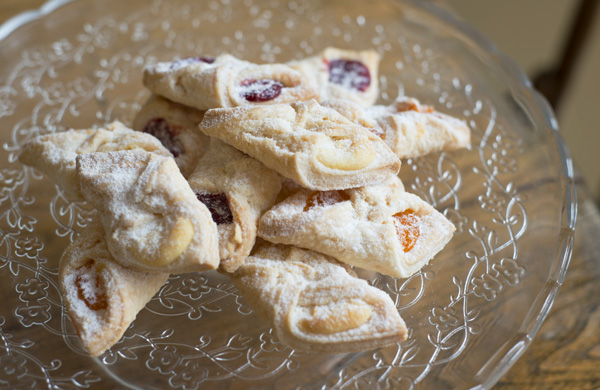 For years, Chicago boasted having the world's second largest Polish population, behind the Polish capital of Warsaw. And while Chicago may no longer bear that statistical title, its cultural effects can still be seen, particularly on plates and grills across the city. So ahead of Poland's Constitution Day on Saturday, May 3, we spoke to Monika Rusiecka, a translator with the
Polish Consulate in Chicago
. She talked to us about Poland's culinary legacy, clearing up some misconceptions, and shared her favorite flavor of paczki.
Not All Polish Food Is Pierogi and Cabbage
For someone trying Polish food for the first time, the most common gateway food is a pierogi stuffed with cabbage. And while this is fine, Monika has some more adventurous ideas. "Polish cuisine is much more colorful and much better than this," she said. She recommended poppy-seed cake, which she compared to an American jelly roll, "but instead of jelly inside it has poppy seeds."
Pierogi Are Flavor Chameleons, But Without the Lizard-y Aftertaste
Speaking of pierogi, while cabbage may be the most popular filling, in reality the sky's the limit. Monika said you can put everything in them—raw vegetables, meats, and fruit. The strangest pierogi she ever ate was made by a British person and filled with cheddar cheese. "It was quite unusual for me," she said. "But now if you go to a restaurant that specializes in this kind of stuff in Poland, you can get many varieties. You can literally put everything inside."
That Polish Sausage on the Hot-Dog Cart Is Lying to You
In terms of lunchtime sausages, everyone knows that polish sausage is the sexy one. But everyone is wrong—to a degree. Monika explained that polish sausages come in many varieties that no street-corner hot-dog vendor sells. Why? "Maybe because we like grilling and add different spices to the different sausages," she said. "Sometimes you add garlic, herbs, cheese, and things like that." Bogna Iwanowska-Solak, owner of
Oak Mill Bakery
(5747 S. Harlem Ave.), concurred, saying that polish sausages "vary by region and even by village." Poles use different meats and spices, and some sausages are only made for certain holidays.
Paczki Aren't Just a Chicago Favorite—They Are the Rosetta Stone of Eastern European Food
"Paczki is very popular in Eastern Europe. It is prepared by Ukrainians, in the Czech Republic, in Russia—everywhere," Monika said. If you want to try the traditional style, make sure the filling is rose jelly and the rounded top is sprinkled with powdered sugar. Be careful, though: this little cake is stuffed with calories so it can "make you full very quickly."
Any Polish Food You Can Get in Poland, You Can Get in the US
Monika said that when she lived in England, her native food was much harder to get, even though she was much closer to Poland than she is now. Everything is available in the US because "here, Polish food is produced by Polish people … and even better than in Poland because people at the beginning of the last century brought the recipes with them, and they still use them," she said. "While in Poland, I think that they have been modified with influences from other cultures."
Shop for deals on Polish food in Chicago, including at the Bib Gourmand-rated Smak Tak.
Photo taken at Oak Mill Bakery by Timothy Burkhart, Groupon
BY: Stephanie McDaniel
Stephanie McDaniel is a political theorist-turned-novelist from South Carolina. On the rare occasion she's not writing, she spends her time folk dancing, singing, and adding sea salt to Lake Michigan.