GROUPON GUIDE TO NEW YORK CITY
Tasting Menu: Porsena Chef Sara Jenkins Picks Her Favorite New York City Restaurants
BY: Halley Lawrence |
Jul 29, 2014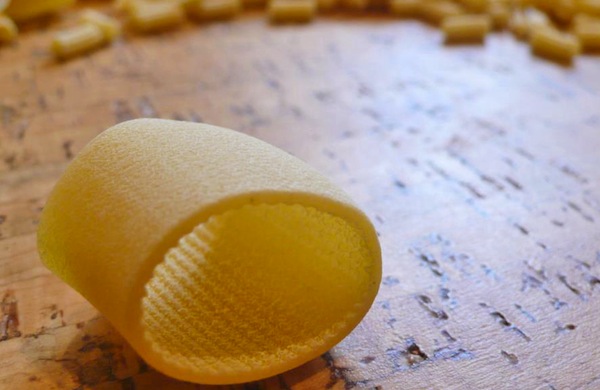 The saying "less is more" has perhaps never been truer than it is at
Porchetta
(110 E. 7th St.) and
Porsena
(21 E. 7th St.). At both East Village hot spots, Chef Sara Jenkins has built a cult following by keeping her menus tightly focused rather than trying to do it all. Crowds gather at Porchetta to savor one specific thing: slow-roasted pork (served in varying ways yet always the central focus of each dish). At Porsena, they come for perfectly cooked artisanal pasta. Jenkins's straightforward approach reflects a distinctly Italian state of mind, which makes sense, considering her upbringing around Tuscany and Rome. Mario Batali summed it up succinctly when he called her "one of the few chefs in America who understands Italy and how Italians eat." "I think Italians in Italy eat with a certain fairness that Americans and Italian-Americans don't have," Jenkins said, asked about what prompted Batali's praise. "An Italian is perfectly happy with a perfectly cooked artisanal spaghetti with great olive oil and chilies, while an American would want to add three or four [more] ingredients." When Jenkins isn't working in her own kitchens, she can often be found exploring other rich, delicious, and straightforward flavors around the city. Here are a few of her favorites.
For Italian (outside of Porsena):
"I eat at Cesare Casella's place on the West Side,
Salumeria Rosi Parmacotto
(283 Amsterdam Ave.). He's a Tuscan chef who's been working in New York for many more years than I have. He's very authentic."
For gelato:
"
Il laboratio del gelato
(188 Ludlow St.). They have traditional and nontraditional flavors."
For espresso:
"
Abraço Espresso
(86 E. 7th St.) on 7th Street. They are maniacal about making it right."
For wine or cocktails:
"I like to drink wine at
Bar Veloce
(175 2nd Ave.) on 2nd Avenue. It's an Italian wine bar that's been there more than 10 years. It's not over the top, not pretentious or precious. Just a great wine selection in a nice space."
Check Groupon for deals on Italian restaurants in New York City.