Pride Weekend, Sans Sunburn: Survival Tips for the Parade and Beyond
BY: Daphne Sidor |
Jun 27, 2013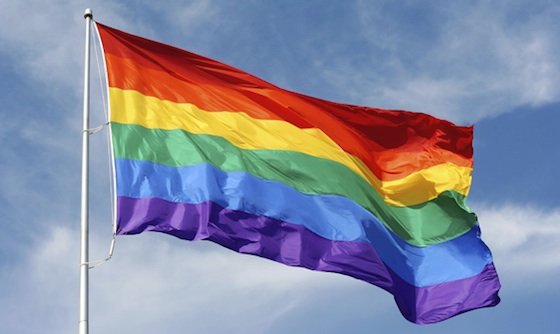 Chicago Pride Week celebrates a spirit of enthusiastic inclusion, so it makes sense that there are a variety of ways to enjoy it. If reaching for beads tossed from floats isn't your thing, there's always people watching from a safe distance over margaritas, or marching with others for visibility and social change. Whatever route you choose, here are a few tips for making the most of the
Pride Parade
—which starts at noon this Sunday at Montrose and Broadway—and a few allied events.
KNOW WHAT TO PACK
Water is a given, but bring more than you think you'll need—a couple of Nalgene bottles packed with ice is ideal. More sunscreen, too: even a cloudy day can leave you pink-faced and dehydrated after a couple of hours. In addition to eating a good breakfast, bring some snacks. Even if you don't end up feeling hungry, the friends you came with or the ones you'll make will probably appreciate a granola bar or a piece of fruit. As for clothing, think lightweight and distinctive enough that friends can pick you out of a crowd—a T-shirt with a large image on the back, a brightly patterned dress, a hat that
isn't
covered in rainbow stripes.
CHOOSE YOUR VANTAGE POINT
Last year, the most popular spectators on one stretch of Broadway were the people who hauled half their living room onto the sidewalk—sofa, rug, etc. Assuming that's not an option, you have two main choices: settle in at a restaurant or bar, or stake your claim to a patch of public sidewalk. In either case, aim to arrive about two hours early for a good spot. Around opening time, it shouldn't be too hard to find a table at a sidewalk patio, or one facing french doors that open to the street. Everything else that typically matters when choosing a bar recedes during the parade. Service anywhere will be slow but probably friendly, and whatever ambience a place usually has will be swept away in the rush. One major benefit of being a paying customer somewhere: there's no need to seek out a porta-potty. If you opt to go it alone, bring some things to make your own mini patio: a cooler and the kind of lightweight camp chairs you can sling across your body. Finding a shady tree to set up under is difficult but not impossible, just keep your eyes open.
MAKE FRIENDS
You'll have a better time if the people occasionally stepping on your feet are people you've already met. Luckily, there's probably no friendlier crowd than at Pride, and even if you arrive alone, it's not hard to get adopted by a larger group. Embrace the mutual exchange of sunscreen, snacks, prime viewing spots, and after-party plans.
HAVE AN ESCAPE PLAN
Decide ahead of time what you'll be doing once the last square-dance group, marching band, and go-go dancer have rolled out of view. The crowd will want to move, and being jostled by hundreds of revelers isn't an ideal situation for decision making. Also, choose an accessible meet-up spot in case your group gets separated. With so many people clamoring to tweet and instagram every performance, phone reception can be iffy and text messages will probably take longer to send.
CONSIDER YOUR ALTERNATIVES
Finally, if you decide you're up for a party but not for massive crowds, there are plenty of low-key ways to join the fun. On Saturday,
Chicago Dyke March
gathers at 2 p.m. for an ultra-welcoming, grassroots-organized walk through Uptown's Argyle neighborhood. (An after-party follows at sleek-but-comfy
Fat Cat
, whose Gatsby cocktail—basil, grapes, vodka, and ginger ale—may be the most refreshing in the neighborhood.) Sunday's all-day street festival, Pride North, occupies two blocks of Rogers Park's Glenwood Avenue arts corridor, which boasts gay-friendly watering holes
The Glenwood
and
Sidecar Bar
. And throughout the weekend,
Back Lot Bash
fills a hidden parking lot in Andersonville with female entertainers, including DJs, bands, and comedians.
BY: Daphne Sidor
When she's not busy writing, Daphne is an indie-pop musician, year-round bike commuter, and newbie gardener.