GROUPON GUIDE TO WASHINGTON-DC
Put Your Tweezers Down. Read These Brow Tips First.
BY: Kelly MacDowell |
May 16, 2016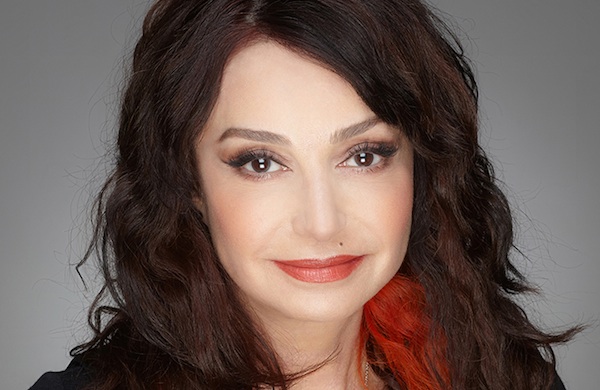 Before Eugenia Weston founded Senna Cosmetics, eyebrows were below the nation's radar. "Nobody was doing brows in 1976. There were no brow studios, nothing."
Eugenia, however, was obsessed with them.
"I did brows because I had to have a perfect face," she says. "[And] I'm all about balance because I studied art … form and function, color theory, and all that."
In fact, Eugenia never went to makeup school—she graduated from Los Angeles's esteemed Otis College of Art and Design. Her strong eye for composition made her a sought-after makeup artist, and she found herself working on couture fashion shoots with photographers Herb Ritts and Helmut Newton. She even made Barbra Streisand's custom foundation for decades.
Her biggest breakthrough, though, came in the form of a frustrated client who complained that she couldn't replicate Eugenia's brow-shaping techniques on her own. As Eugenia sat in one of her studios and thought on the problem, she noticed a box of Christmas cards that had been left at her station. The box had a clear plastic lid. She grabbed it, drew the outline of the client's brow on it with a brow pencil, and cut the shape out with brow scissors. The resulting stencil was a prototype of Senna's revolutionary Form-A-Brow Kit—the first patented product of its kind.
Today, Eugenia's brand of makeup is used on set for the TV shows Revenge and Grey's Anatomy, and she still believes that filling in your brows is "the first, most important beauty stroke." So we asked her for tips on how to fill and shape our brows at home.
Your products should almost match your brow color
Generally, Eugenia prefers to match products to brow color, not hair color. But she doesn't match them exactly: "If you go just a hair lighter [than the brow color] … it's softer, and it makes your eye stand out more."
If your brow and hair colors are drastically different, she recommends asking your aesthetician or stylist to alter your brow hue. Alternatively, you can use a powder that matches your brows, and then a gel on top that's closer to your hair color (such as one of Senna's tinted Brow Fix X gels, for example).
Hit three points for a perfect brow shape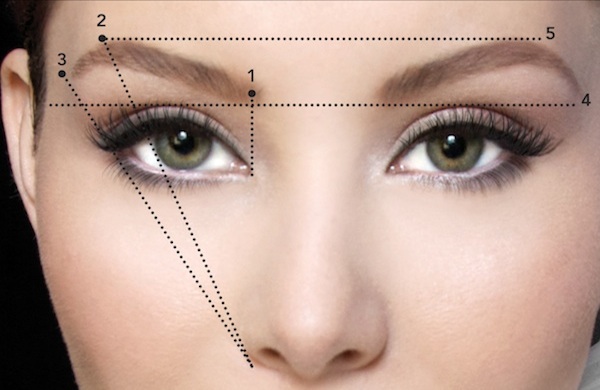 Eugenia designed all of her stencils around the most natural brow shape, which follows three points along the brow line. It should begin above the inner corner of the eye, hit its arch above the outer edge of the iris, and end in line with the diagonal that runs from the bottom corner of the nose past the outer corner of the eye.
How you fill depends on how full your brows are
Medium to full brows?
You can get away with using just a pencil or brow powder. Eugenia notes that the latter has a softer finish and is "the easiest to use."
Dip an angled brush into the powder (which can be loose or pressed depending on the brand), taking care to tap off the excess before putting the brush to your face. With light to medium pressure, use short swipes that follow the natural direction of the hair. If you're using a pencil, make quick strokes with the same gentle pressure.
Finer, thinner brows?
Fill 'em in by mixing brow powder with more textured products such as wax (see the combination in Senna's Brow Shaper Duo). Begin by applying powder to the entire brow. To combat the flatness that the powder will leave in sparser areas, target those spots with a pomade wax. It'll cling to the tinier hairs, thicken up the powder, and even out the entire brow.
Always finish with a brush-up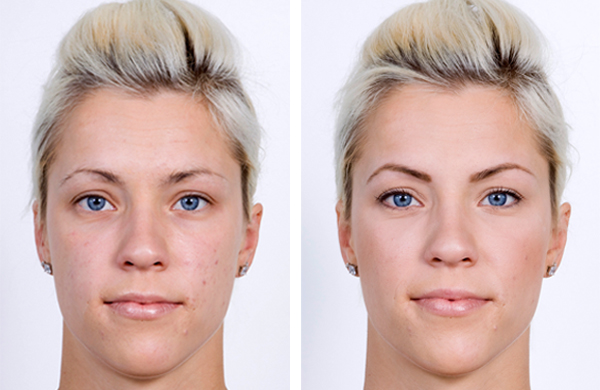 Regardless of your regimen, you should always finish by brushing the brows up. Tools like Senna's Brow Twirler help by blending the product into the hair and softening the overall look.
Fill before you tweeze
"[Otherwise] you end up taking out the wrong hairs," Eugenia warns.
She suggests having two mirrors on hand—one magnifying mirror, and one regular mirror kept at a farther distance. "When you're close up [the whole time] … you end up tweezing out too much," she says.
If you have sensitive skin, put some lotion on the area first to soften the tissue. Fill your brows, and, again, finish by brushing the hairs up (it separates each hair and brings out your brow's natural shape for a tweezing guideline). Grab your tweezers, and use your free hand to pull your brow up and make the skin taut. While looking into the magnifying mirror, tweeze anything that's outside your filled-in shape. Stop after every couple of hairs to look in the regular mirror. That way, you can see if you're over-plucking.