Raising a Glass to Save the Sharks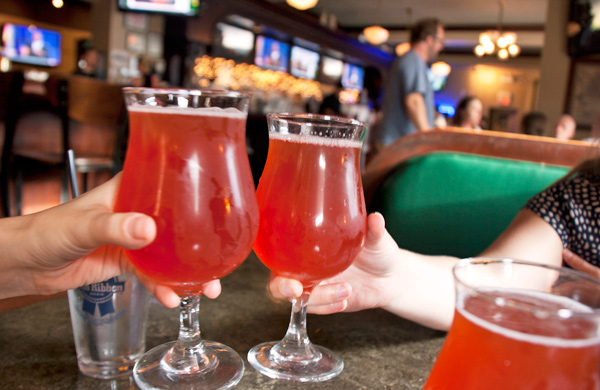 Kim Leshinski knows her sharks. Growing up on the East Coast with a science teacher for a mom, she learned early on how important they are to ocean ecosystems—and how much trouble they're in. (Today, more than 140 shark species are classified as threatened or near threatened with extinction.)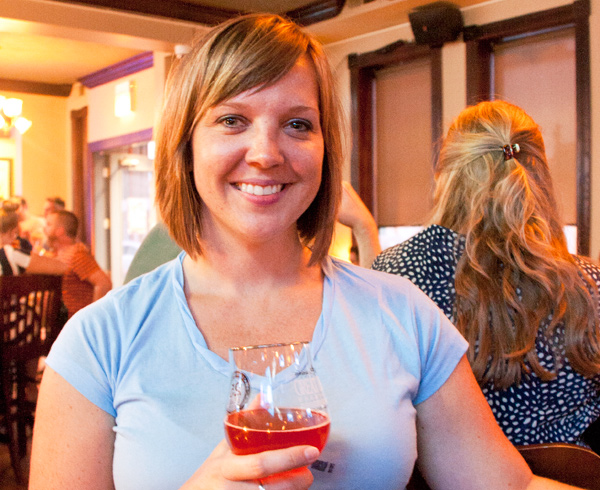 While working on her craft beer blog,
Hail to the Ale
, Leshinski realized there weren't many shark-centric beers in the marketplace. So she decided to make one herself, with a portion of pint sales going to the conservation organization
Shark Savers
. Though she has brewed beer at home for 2.5 years, Leshinski tapped
Lake Effect Brewing Company
's two-man operation to execute her vision on a larger scale. The resulting brew, Blood in the Water, pulls its bright red coloring from hibiscus and adds bite with fresh ginger. The public got its first taste of Blood in the Water at its Thursday, August 8, release party at
Riverview Tavern
. (Riverview is one of eight bars across the city that will carry Leshinski's brew.) At the party—which was timed to coincide with the Discovery Channel's Shark Week—we asked attendees this burning question: "
If Blood in the Water were a shark, which kind would it be?
"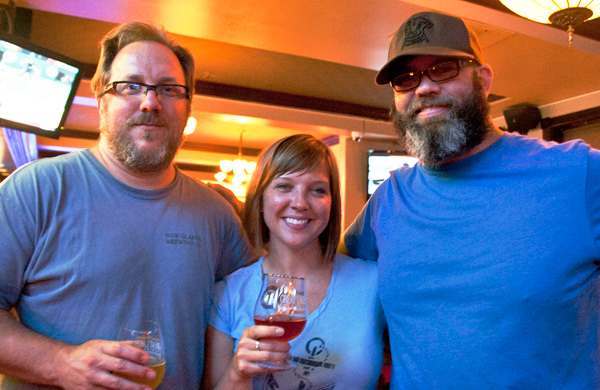 Clint Bautz, Lake Effect owner and head brewer
: "Lemon shark because it's a very peaceful beer."
Kim Leshinski, beer creator and Hail to the Ale founder
: "I see it as a great white, like from
Jaws
, because they're one of the most vicious."
Peter Faber, owner of Riverview Tavern
: "Hammerhead because it sneaks up on you. It's 7%...a sneaky 7%."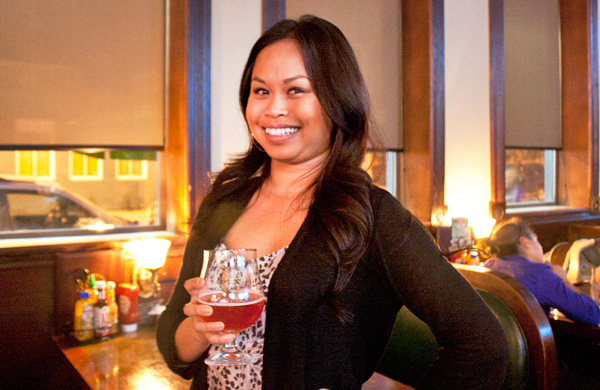 Sarah Sopha
: "Bonnethead. It's light with bite!"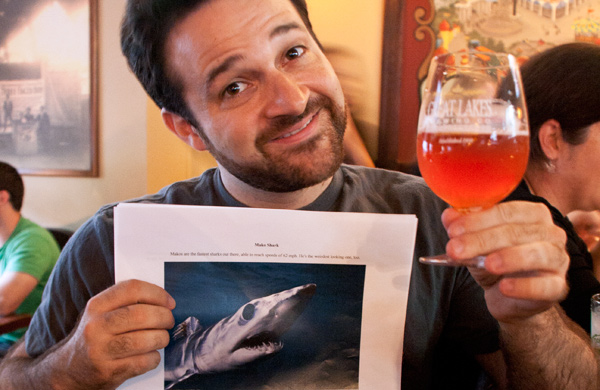 Paul DiCrosta
: "Mako. It's got a little mako flavor, hints of mako. It's all about the sharks: they bring people together. Sharks are the most important thing."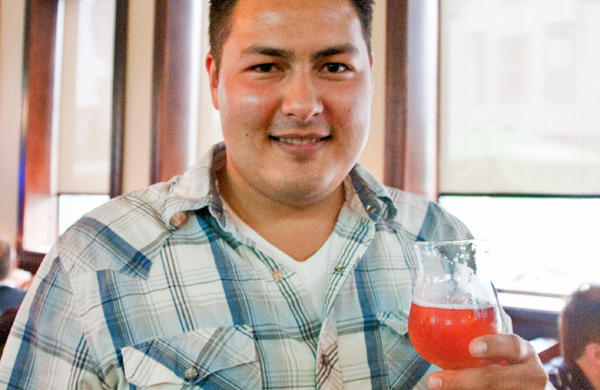 Matt Omura
: "Lemon shark because of the lemony notes. It's citrusy."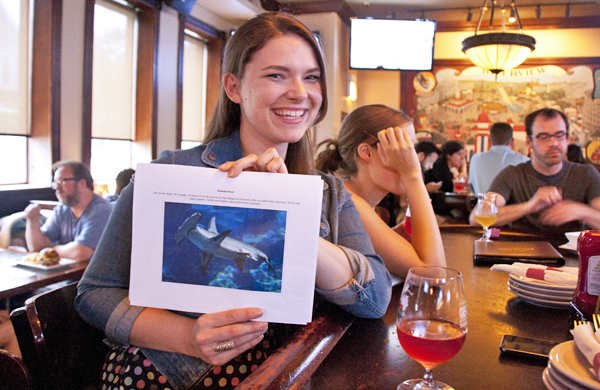 Val Matchus
: "Hammerhead. It's going to sneak up on you—and I'm going to end up drinking a lot."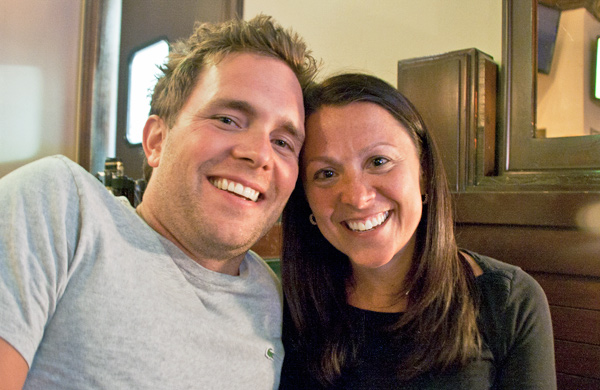 Betsy Zurek, with Jimmy Lochner
: "Bonnethead because it's kind of cozy and refreshing, but it does feel like it can morph into a hammerhead over time."
Kyle Delaney, with Amy Gunderson, Brian Miller, and Kearby Kaiser
: "It's less shark and more Tara Reid. But we'll go with lemon—mild, mellow. It's not a great white: that's Malört."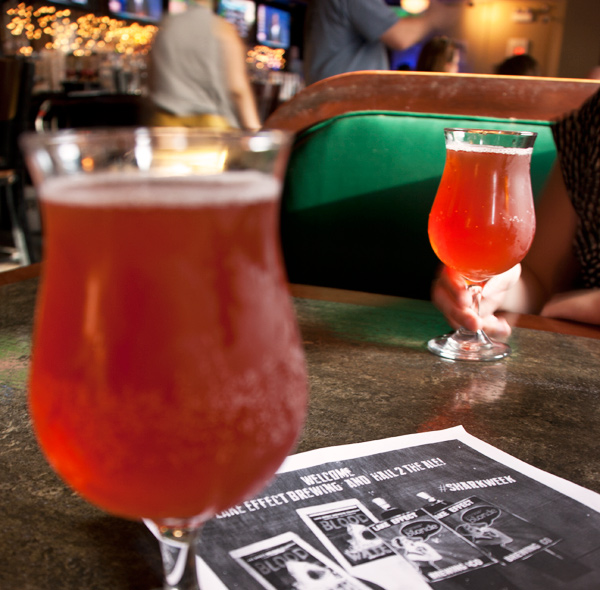 Photo: © Melanie Bartelme, Groupon