Ranking Chicago's Best Neighborhood Parks
BY: Collin Brennan |
Aug 5, 2014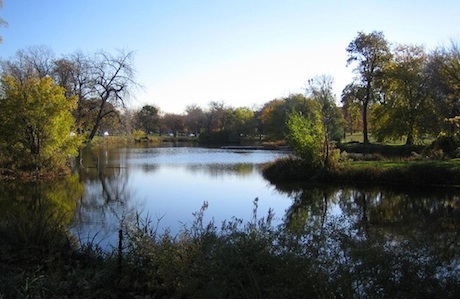 The
Chicago Park District
ranks as the largest municipal park manager in the nation. In this city, you can hardly cast a fishing rod or throw a basketball without hitting a patch of parkland, but we wanted to know which parks truly qualify as the best of the best. So, without daring to leave our air-conditioned office, we asked our supercomputer to dial up the best parks in Chicago based on picnicability, fishability, and other scientific criteria.
Most Picnicable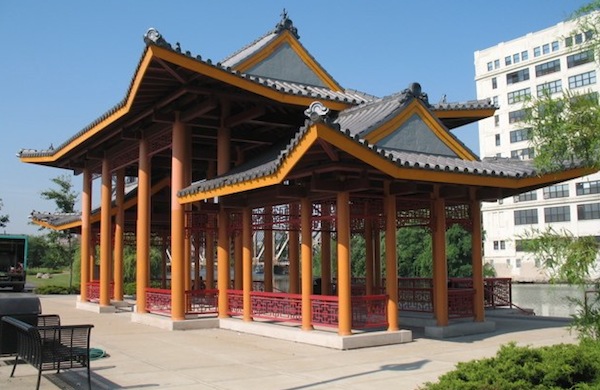 1. Ping Tom Memorial Park (1700 S. Wentworth Ave., Chinatown)
2. Humboldt Park (1400 N. Sacramento Ave., Humboldt Park) 3. Oz Park (2021 N. Burling St., Lincoln Park) 4. Millenium Park (337 E. Randolph St., Loop) 5. Lincoln Park (500–5700 N. Lake Shore Dr., Lincoln Park) In the category of "things that provide shade," it's hard to beat a pagoda-style pavilion that borders the Chicago River. Named in honor of a prominent Chinatown civic leader,
Ping Tom Memorial Park
is home to a water-taxi stop and numerous Chinese design elements, including the aforementioned pagoda and an entrance modeled after a traditional Chinese courtyard. The park's modest size makes for a more intimate picnic than would be possible at
Humboldt Park
, a close runner-up thanks to its scenic lagoon and wide, grassy expanses.
Most Fishable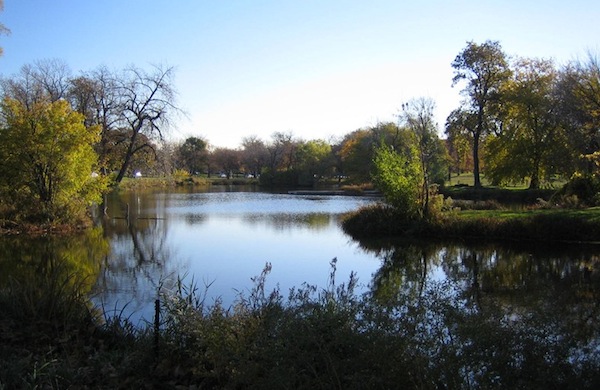 1. Douglas Park (1401 S. Sacramento Dr., North Lawndale)
2. River Park (5100 N. Francisco Ave., Albany Park) 3. Humboldt Park (1400 N. Sacramento Ave., Humboldt Park) 4. Marquette Park (6743 S. Kedzie Ave., Chicago Lawn) 5. Jackson Park (6401 S. Stony Island Ave, Woodlawn) Fishing at Belmont or Montrose Harbor always sounds like a good idea, at least until you hook a yacht or read the latest toxic algae report. For a better catch, head inland to North Lawndale's
Douglas Park
, where the catfish are a good size and the bluegills don't have that unsettling green tinge leftover from St. Patrick's Day. Northsiders might want to give
River Park
a try first; located at the convergence of the Chicago River and canal, this sort-of-secret fishing spot is the Union Station of Chicago's bass and crappie populations.
Most Playable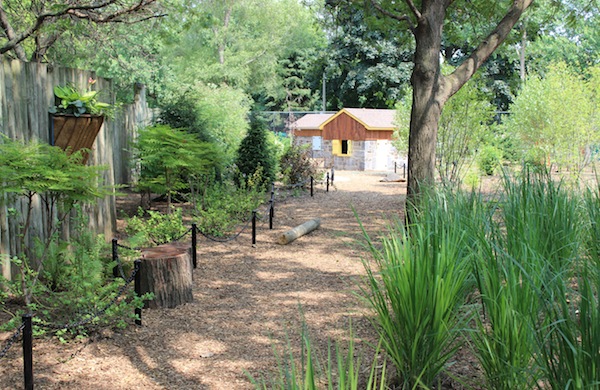 1. Indian Boundary Park (2500 W. Lunt Ave., West Ridge)
2. Mt. Greenwood Park (3724 W. 111th St., Mt. Greenwood) 3. A. Montgomery Park (630 N. Kingsbury St., River North) 4. Adams Playground Park (1919 N. Seminary Ave., Lincoln Park) 5. Haas Park (2402 N. Washtenaw Ave., Logan Square) The wooden playgrounds of the 1970s represent the pinnacle of the genre, and today's parents might shed a tear at the plastic, characterless equipment their kids are forced to play on. One place where wood still rules is
Indian Boundary Park
—even the ground is strewn with glorious wood chips. When the kids get tired of scampering up the ladders and across the footbridges, take them over to the zoo or nature play area. Though not as delightfully old-fashioned,
Mt. Greenwood Park
's playground earns points for its creative musical sculptures, which include two giant xylophones.
Most Runnable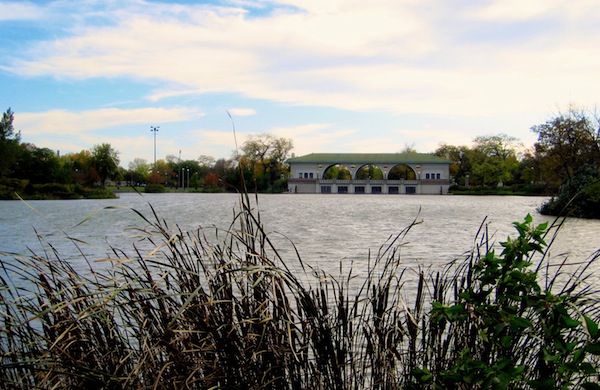 1. Humboldt Park (1400 N. Sacramento Ave., Humboldt Park)
2. Winnemac Park (5001 N. Leavitt St., Ravenswood) 3. Gompers Park (4222 W. Foster Ave., North Park) 4. Grant Park (337 E. Randolph St., Loop) 5. Marquette Park (6743 S. Kedzie Ave., Chicago Lawn) Lots of people view running as a necessary evil, much like doing laundry or paying the mayor his annual tithe. But residents of
Humboldt Park
have a rosier outlook on hitting the pavement, thanks to not one but
two
massive lagoons connected by a river that runs beneath Sacramento Avenue. Of course, one must also account for those people who actually like running, such as the Chicago United Runners, who take to the trails at
Winnemac Park
regardless of the season.
Most Basketballable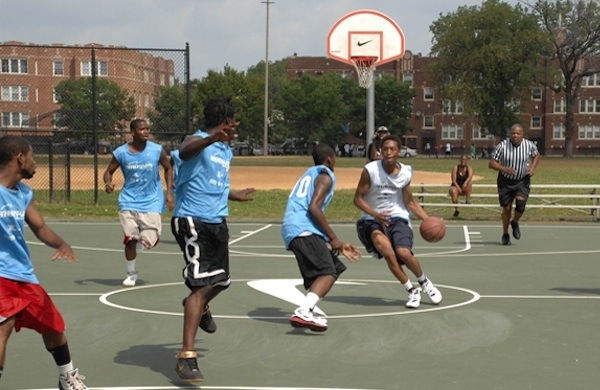 1. Jackson Park (6401 S. Stony Island Ave, Woodlawn)
2. Margaret Hie Ding Lin Park (1735 S. State St., South Loop) 3. California Park (3843 N. California Ave., Northcenter) 4. Horner Park (2741 W. Montrose Ave., Irving Park) 5. Wicker Park (1425 N. Damen Ave., West Town) Here's a general rule that applies to all basketball-loving Chicagoans: if it's good enough for Derrick Rose and Michael Jordan, it's good enough for you. Located under the El tracks at 18th and State,
Margaret Hie Ding Lin Park
has been featured in several commercials featuring both former Bulls MVPs. But even that isn't enough to snag our top spot. That prize goes to
Jackson Park
and its world-famous streetball complex, which offers views of Lake Michigan and plenty of future NBA prospects.
Photos: Chicago Park District
Looking for more ways to get outdoors? Check Groupon for deals in Chicago.
BY: Collin Brennan
Guide Staff Writer
Collin is a senior editor and a staff writer for Consequence of Sound. He self-publishes zines and moderates writing workshops for The Chicago Publishers Resource Center (CHI PRC).