GROUPON GUIDE TO WASHINGTON-DC
How to Host a Grill-Free Barbecue with Tips from Gena Hamshaw
BY: Katie Cortese |
Jul 16, 2014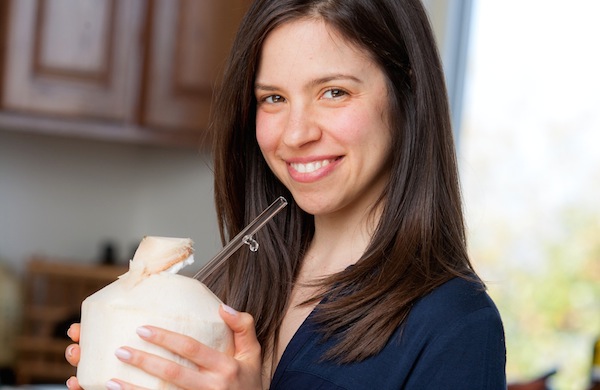 Gena Hamshaw may be a raw-foods evangelist, but she's not much of a purist. The
Choosing Raw
author has no qualms about pairing raw and cooked foods in the same dish. "Most greens I eat raw. If I had the choice to eat kale in a raw kale salad versus sautéing it, I would probably eat it raw," Hamshaw said of her typical diet. "[But] whole grains and potatoes, I eat cooked. Also, any kind of root vegetable or legumes are cooked." Having a less-than-stringent attitude in the raw-foods movement won Hamshaw a large following for her blog, also called
Choosing Raw
, which started out as a place to organize all the recipes she created. "I thought, why don't I start a blog that shows how I do raw food, which is not raw all the time, but I do make a lot of raw recipes," Hanshaw said. "I wanted to show people that this can be practical and adaptable. It was never meant to be choosing a 100% raw vegan lifestyle." So what exactly constitutes raw food, beside the obvious carrot sticks or pickles? There are numerous definitions or raw food out there, many of which differ regarding the maximum temperature at which raw foods can be cooked (anywhere from 105 to 120 degrees). But for Hamshaw, who is also a clinical nutritionist, the definition is quite simple. "Because distinction isn't important to me, I have no idea if it is 105 or 115 or 117 degrees because I don't believe in the raw enzyme theory," she said. "Intuitively, we know if it's sautéed or microwaved, it is not a raw food." With her flexible attitude toward eating raw, Hamshaw seemed like the right person to ask for tips on introducing raw foods to newbies. Below, she shares her top tips on how you can incorporate raw foods into summer barbecues without people even missing the heat.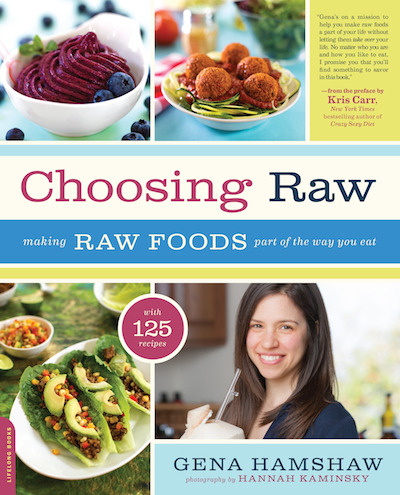 What to serve when hosting a get-together for the raw newbie:
"For hosting a barbecue, I would serve guests a cooked [main-dish] recipe. I wouldn't necessarily start with a raw recipe. But I would serve raw side dishes, like one with kale and green apples. A massaged
kale salad
holds up well over time. And heat-free
lentil and walnut tacos
would be a stellar side dish. My
spinach-mushroom burger
recipe can also be cooked in the oven to turn out well."
On classic raw party snacks:
"One thing I tell people is we are all eating a lot of raw things and we just don't think of it.
Nachos
at a party, … a giant salad with veggies and tahini dressing.
Guacamole
.
Salsa
. These are all incredible entertaining recipes. Just choose something like that—which we already eat."
On how to flavor raw dishes:
"One of the great things about raw foods is that because it is minimalist, flavors come through really well.
Basil
,
parsley
, any spice you like will work well.
Cumin
and
curry
. Herbs are delicate by nature, and you really taste them. I do find that raw garlic is super-overpowering, though."
On how she wins over the crowd:
"To think outside of the box, you can do a grain salad. There is this
black-bean and quinoa salad
I have made for a lot of people—including people who are skeptical [about raw foods]—and I always get rave reviews. Vegan food doesn't have to be this whole exotic thing. It is really just whole grains and vegetables." Just as Hamshaw mixes both raw and cooked foods in a meal, her spinach-mushroom burgers can be served raw or cooked. See her
barbecue-friendly recipe
.
Photo of Hamshaw by Jeff Skeirik.