A Heat-Free Vegan Recipe for Your Next Summer Barbecue
BY: Katie Cortese |
Jul 16, 2014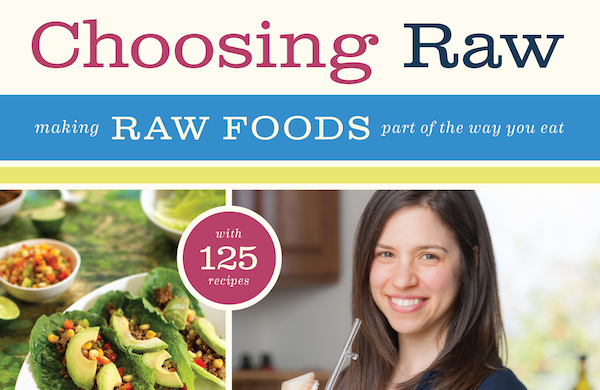 Looking for an excuse to avoid sweating over a hot grill? Beat the heat this summer with this barbecue-friendly raw recipe, from
Choosing Raw
blogger Gena Hamshaw's new
cookbook
of the same name.
See our full interview with Hamshaw here
.
RAW SPINACH AND MUSHROOM BURGERS
I absolutely love creating raw "burgers"—it's proof that any recipe, even one associated fundamentally with meat-eating, can be playfully created in raw vegan form. These burgers are packed with antioxidant-rich vegetables, including both spinach and mushrooms. You can either bake or dehydrate the burgers, and the leftovers are excellent.
Makes:
4 burgers 2 tablespoons low sodium tamari, low sodium nama shoyu, or coconut aminos 1 teaspoon smoked paprika 1 tablespoon pure maple syrup or agave nectar 1 1/2 tablespoons apple cider vinegar 3 large portobello mushroom caps, cleaned and chopped 1 1/4 cups dried pumpkin seeds 1/2 cup chopped carrot (or carrot pulp left over from juicing) 1/2 cup chopped celery (or celery pulp left over from juicing) 1 cup baby spinach 1 teaspoon rosemary or thyme 1. Mix the tamari, paprika, maple syrup, and apple cider vinegar in a bowl. Add the mushrooms and mix them well into this marinade. Let them sit for about 2 hours. 2. In a food processor fitted with the "S" blade, grind the pumpkin seeds until smooth. 3. Remove the mushrooms from the marinade (reserving leftover marinade as you do) and add them to the processor. Process until the mixture has very little texture, but isn't as smooth or uniform as a nut pâté. If it's overly thick, add a few tablespoons of leftover marinade. 4. Add the carrot, celery, spinach, and thyme, and pulse to incorporate it all, still leaving some texture in the mixture. 5. Shape the mixture into four patties and dehydrate at 115°F for 3 hours. Flip the burgers and continue dehydrating for another 3 or 4 hours, or until they're still a little pliant, but firm on the outside. Alternatively, you can bake these at 325°F for 30 to 35 minutes, flipping once. Serve. Spinach burgers, whether raw or baked, will keep in an airtight container in the fridge for up to 4 days. They can also be frozen.
From
Choosing Raw
by Gena Hamshaw. Reprinted with permission from Da Capo Lifelong, © 2014.
BY: Katie Cortese
Guide Staff Writer
Friend to animals and craft brews.
Vegetarian Restaurants Deals