Real-Estate Commercials Are Much Cooler When Synced to Real Estate Songs
BY: Dan Caffrey |
Mar 21, 2014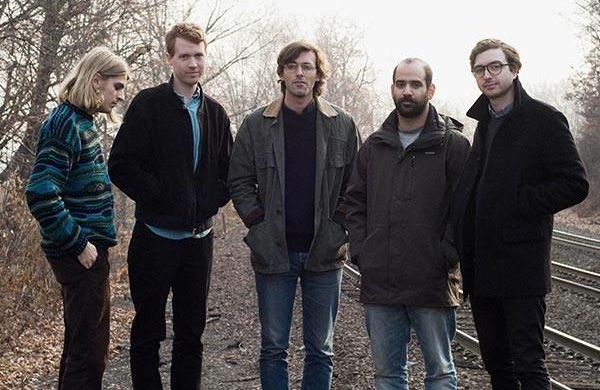 The sleaze, cheese, and low-budget production values of real-estate ads disappear when synced up to the pristine music of Real Estate.
In many ways, real-estate commercials and
Real Estate
the band value the same things: calmness, comfort, and accessibility. The band has never had any problem achieving these things—especially on their excellent new album,
Atlas
—but the commercials often flounder, coming off as cheesy, sleazy, or low-budget. Luckily, with a little sonic help, they become truly majestic.
1. "Pool Swimmers"
+
Why?
If a homeowner is going to jump into a pool, he should do it to a song that's about jumping into a pool.
2. "April's Song"
+
Why?
The stock images of Florida beach homes and pelicans become genuinely inviting with this breezy instrumental in the background. Just ignore the captions about foreclosure.
3. "Three Blocks"
+
Why?
The song's first lyric is "Monday morning," which suits the ad's corporate setting and makes for a calming music video to usher in the work week.
4. "Easy"
+
Why?
This commercial already has a leg up in the real-estate industry thanks to its
Minority Report
-esque touch-screen effects. Coincidentally, its swipes, types, and button pushes match up perfectly with the beat of this 2011 single from the band's second album,
Days
.
5. "Talking Backwards"
+
Why?
More swiping. But this time, it's in a sunny neighborhood that reflects Real Estate's suburban background (the founding members met while growing up in Ridgewood, New Jersey). And the couple in the commercial looks that much happier when house-hunting to the band's latest single.
Real Estate plays The Metro (3730 N. Clark St.) on Thursday, March 27. Pure X opens. Tickets are $18 and can be purchased here.
BY: Dan Caffrey
Guide Staff Writer
Outside of Work, Dan is a playwright, Senior Staff Writer for Consequence of Sound, and contributor to The A.V. Club.