Recipe Roundup: Asparagus
BY: Nathalie Lagerfeld |
Apr 8, 2014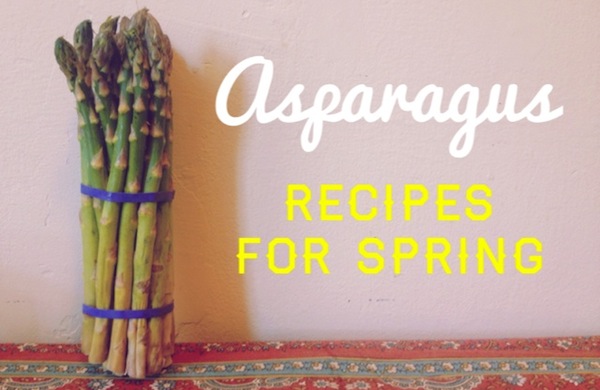 There are many ways to celebrate the beginning of asparagus season. Here in the Midwest, we crown an
asparagus queen
. In Schrobenhausen, Germany, you can visit an
Asparagus Museum
. But here at the The Guide, we believe that the best way to honor any vegetable is to eat it. Sure, you can grill these savory spears as a side dish or throw them in a frittata. But spring is a time of growth and starting anew. Why not mix it up a little? Here are four recipes from around the web that take asparagus in unexpected directions.
Asparagus salsa from The Kitchn
Based on a dish from Guerra's Gourmet in Sunnyside, Washington, this reimagined salsa verde swaps out the usual tomatillos for blanched asparagus. It's a great way to get your spring veggies with a side of spice. Plus, if you want to go all in on the Mexican theme, you can even cook up some of Serious Eats'
charred asparagus tacos
to go with.
Bird's Nest Pie from My Pizza by Jim Lahey (via Serious Eats)
Shaved asparagus always looks beautiful on pizza, but the addition of bright-yellow egg yolks makes this pie really pop. Sure, you'll have to head to the store for a few specialty ingredients—quail eggs, anyone?—but if you make pizza at home a lot, this is a great way to mix it up.
Shaved asparagus and mint salad from Food52
If your asparagus is still crisp and market-fresh, why not eat it raw? This recipe contrasts its woodsiness with the nuttiness of hazelnuts and pecorino cheese.
Penne with roasted asparagus and balsamic butter from Mel's Kitchen Cafe
I'm breaking the "unconventional recipe" premise here a bit to include this simple but delicious pasta. Sweetened with brown sugar and sprinkled with parmesan, this dish is a perfect last-minute weekday dinner. We should all have one of those for every season.
Need help implementing your latest recipe plan? Shop Goods for kitchen supplies and tableware.
Photo by Nathalie Lagerfeld, Groupon
BY: Nathalie Lagerfeld
Guide Staff Writer
Nathalie is a writer and editor on the Guide's food team. Originally from Virginia, she now lives in Chicago, where she regularly indulges her love of tortas, bibimbap, and Cheez-Its. Follow her on Twitter @maviswillsaveus.