Redgrave: A National Act Emerges from the Chicago Swamps
BY: Roy Ivy |
Mar 11, 2014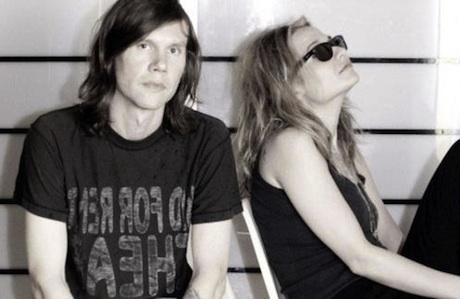 Although there are only two members, Redgrave has earned comparisons to Led Zeppelin with their explosive brand of blues rock.
Redgrave
makes you wish Chicago would lift the indoor smoking ban. That's because singer/guitarist Angie Mead tends to light up on stage, but not in a way that makes anyone cough. These aren't carcinogens; just unfiltered rock songs. As Mead spits, purrs, and caterwauls, ex-Pinebender drummer Stephen Howard pounds the skins, creating a potent blend of swamp blues that's garnered comparisons to Led Zeppelin. Concert-goers can rev up for Redgrave's Hideout show on March 28 by spinning their latest EP,
National Act
, which features a guest spot from Tim Rutili of Califone. If you're lucky, maybe the Chicago indie stalwart will even show up to play in their set. Electric Hawk and Circles open.
Redgrave plays The Hideout (1354 W. Wabansia Ave.) on Friday, March 28, at 10 p.m. Tickets are $10, and can be purchased here.
Photo courtesy of Andrea Bauer.
BY: Roy Ivy
Guide Staff Writer
Roy left The Polyphonic Spree choir and his punk band The Tah-Dahs to become a balding Chicago writer and folksinger. Find him on Twitter @RoyIvy.