Groupon GUIDE TO NEW ORLEANS
Relaxing in Luxury with Big Easy Spas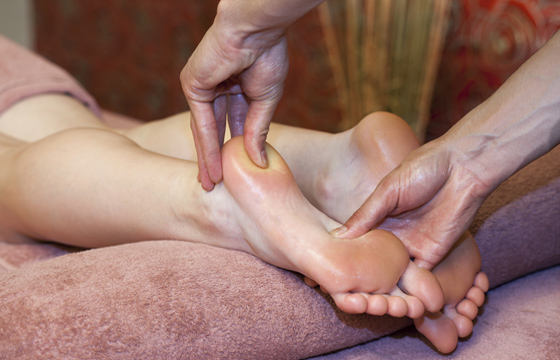 Despite its reputation for lively nightlife, spicy Creole cuisine, and brassy Dixieland jazz, the French Quarter  boasts a lineup of luxury day spas where visitors can wind down and adopt the Big Easy's famous, carefree attitude.
Ranked #2 on Travel + Leisure's list of the World's Best Hotel Spas in 2011, the Ritz Carlton's spa stays true to its Southern roots thanks to a design scheme that recalls the  beau monde interiors of 19th-century New Orleans—note the luxurious satin fabrics and baroque furnishings—and a selection of New Orleans–inspired treatments. The Marie Laveau Voodoo Love Massage and Bath pays homage to the famed voodoo practitioner with flickering red candles, earthy aromatherapy oils, and voodoo music.
Known for its rotating carousel lounge and literary history, the Hotel Monteleone can also count Spa Aria among its many assets. Spa Aria transports clients to the tropics with treatments that incorporate organic awa puhi ginger scrubs, kukui nut oil, and detoxifying Kauai clay. The boutique spa's staff also inject a "breath of fresh air" (its signature tagline) into the traditional spa formula by using only products that have not been tested on animals and giving a preference to those that exhibit a philanthropic or environmental philosophy.
Those opting to stay away from a landmark hotel will seek refuge at Riverside Day Spa and Nails, tucked into a quaint storefront on Iberville Street. The intimate boutique spa provides an extensive menu of hair, skin, and body treatments, including foot reflexology, citrus salt scrubs, and hot-stone or deep-tissue massage. Fingers in need of some post-sightseeing freshening can find themselves lengthened and strengthened with gel, solar, or acrylic tips, while feet tired from keeping time with the city's brass bands find relief during the platinum pedicure, which pairs a lanolin silky sea-salt treatment with a citrus silk massage, minty mask, and paraffin-soaked hot towels.