Remedies for Dry Winter Skin
BY: SARAH MCMANUS | 4.28.2014 |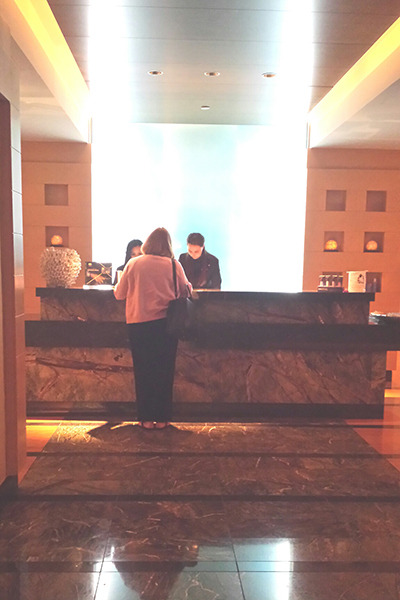 Finally, winter is almost behind us. Someone should tell our skin that. The cold weather has left behind dry, red skin that seems like it might take a miracle to heal. Your complexion seems dead and tired. Who is that in the mirror? Do not worry. There are remedies to return you to your desired self and take on spring with a smile. Boston has some spots to do just that and leave you with a new sense of rejuvenation
First up is the Spa at the Mandarin Oriental Hotel. This is the only Forbes Five Star Spa in Massachusetts. Entering the serene environment of this spa alone will be enough to bring a feeling of calm over you. The spa offers Quartz crystal steam rooms, vitality pools, ice fountains and relaxation lounges. On the menu here is the Commonwealth Comforter, the perfect remedy for overworked skin. Start the treatment with an intense body exfoliation to prepare for a gorgeously scented serum to awaken skin. Natural oils and soothing body butter are applied next. Relax and enjoy this moisture surge as your face is treated with hydration products. Finally, leave your worries behind as a scalp massage is given. Walk out with smooth, supple skin and peace of mind.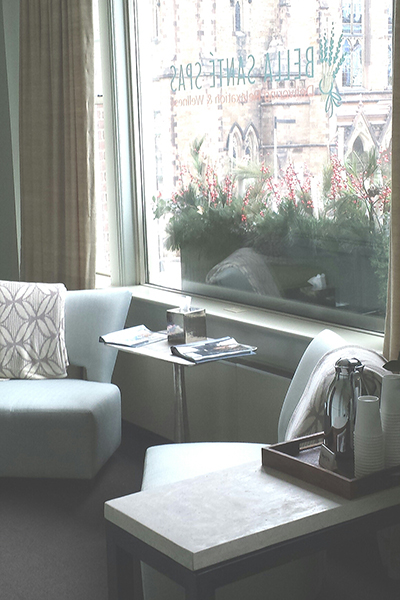 Of course, the feet need special love since they take us everywhere. Belle Sante Spa is the best around for this since they scored "Best Pedicure in Boston" according to Boston Magazine. This is the perfect time to let your feet breathe and try the Restorative Double Exfoliation Pedicure. Discovered in Paris, this pedicure begins with a two-step exfoliation of the feet and removal of all calluses. Apricot Kernels and Red Algae with a Lactic Acid Emulsion are blended to rejuvenate your lower legs and feet. A foot massage will take you to new heights and calluses and cuticles are banished for a little. Follow with some daring red nail polish and dance the night away.
Pop into Exhale Spa in the Back Bay and see why this is one of the most well-known places to put your painted toes up and take a breather. We cannot ignore our body's delicate skin after putting it through thermals, itchy tights, and scratchy sweaters. Polish your skin like never before with Exhale's signature Glow Body Scrub! Dry brushing and body scrubbing techniques are used to exfoliate and detox for increased circulation. Antioxidant moisturisers take care of the rest. Also enjoy the other amenities the facility has to offer such as a fully-stocked boutique, Zen-inspired spa therapy rooms, a temple-like yoga studio, and a light-filled Core Fusion studio.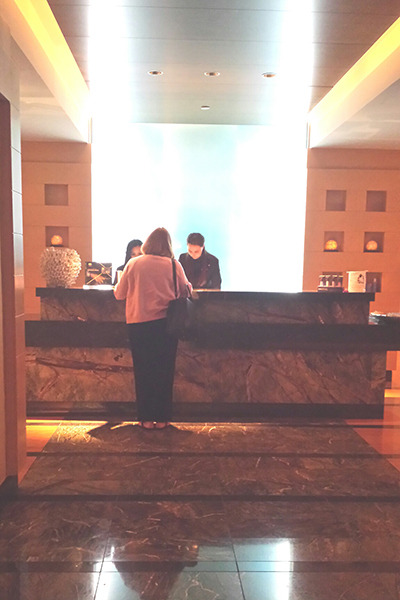 Bliss Spa in the Theater District features a retail beauty boutique, a lux nail lounge with manicure and pedicure stations, six treatment rooms including a wet room for splashy body treatments, and men's and women's lounges. They offer more facials and treatments than you can think of plus loads of knowledge for your skin. The Fabulips treatment is one of kind and a necessity for any lipstick wearing lady. This pout perfector includes a smoothing scrub, gentle peel, plumping collagen mask, and a lip wax to leave you blowing kisses all over the place.
Book your appointments now ladies because spring is around the corner. Take your friends and see some of the unique pampering Boston has to offer. New season, new you.
BY: Sarah McManus
BostonStylista
Lover of fishtail braids, connoisseur of jewelry, and social media maven who isn't afraid to rock a bold lip, Sarah McManus is a personal fashion stylist. More commonly known as BostonStylista, Sarah is the founder and creator of a fashion blog of the same name, offers styling tips and a unique peek into her fashionable South End lifestyle. Sarah is also a freelance fashion writer and has appeared as a style expert on NECN's StyleBoston and WHDH Channel 7 News. Her fashion tips have also appeared in Shape magazine, SheKnows, and Her Campus among other publications.