Restaurant Spotlight: Union Oyster House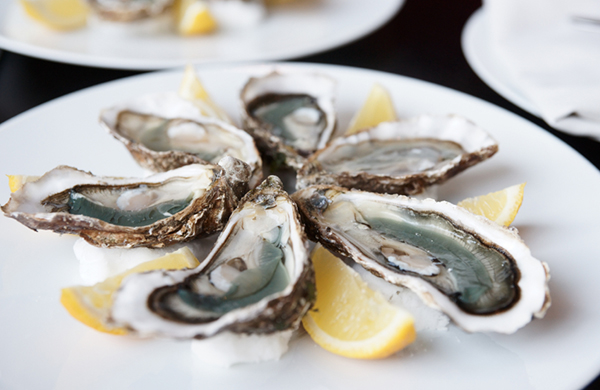 Boston is steeped in history, and so are its restaurants. By way of example, consider Union Oyster House. The seriously old-school eatery is located directly on the Freedom Trail, just minutes from Faneuil Hall. Not only is this tourist destination still serving fresh seafood, it offers several nationwide distinctions: it's the oldest continually operating restaurant in the entire United States, and it's the birthplace of the toothpick as a post-dinner teeth-cleaning tool. President John F. Kennedy himself was a long time regular, where he would linger over a bowl of lobster stew every Sunday evening as a state senator.
Not much has really changed inside this historic restaurant since it opened its doors in 1826. The colonial décor includes old wooden booths and a semi-circle oyster bar with wooden seats, where friendly shuckers enjoy telling diners the tale of Daniel Webster, a daily customer, who used to sit at the bar with a brandy and half dozen oysters. Listen long enough and you may hear other tales of former customers, some of whom went on to do great things.
For anyone looking to experience a little Kennedy nostalgia, head upstairs, where a simple wooden booth comes adorned with a plaque dedicated to the former President, reading simply "Kennedy Booth." Curious diners can request a cozy seat in this booth year–round.
As for the food, come here expecting – what else – oysters. Look for the half-shelled bivalves to arrive grilled, fried or freshly briny and still sitting on the half shell. Hearty diners receive a complimentary basket of corn bread, which pairs up even better with a cup of creamy clam chowder. For a true taste of Boston, try the New England feast, which brings together clam chowder, steamers, boiled lobster and Indian pudding. The bold flavors may surprise you, especially for a restaurant that opened fifty years after the Declaration of Independence was signed.
BY: Gayot
Gayot
GAYOT.com serves as a leading worldwide authority on the good life. Millions of readers turn to Gayot's savvy, professional reviews on dining, travel and lifestyle. From "Best of" lists and travel guides, to a searchable restaurant and hotel database, Gayot provides dependable coverage while keeping up with the latest trends and news.