Rhinofest Stages Seven Plays by a Storefront-Theater Legend
BY: Will Landon |
Feb 17, 2014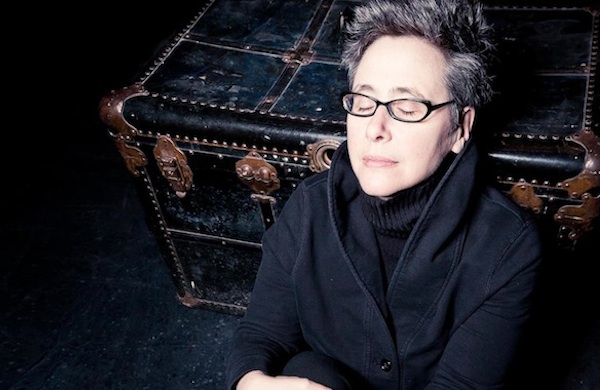 This year's Rhinofest ends with seven different plays by cofounder Jenny Magnus. We tracked down each production company to ask what's in store.
Curious Theatre Branch
cofounder and playwright Jenny Magnus says she remembers when Bucktown was still hip. That was 25 years ago, when she and several fellow artists founded the
Rhinoceros Theater Festival
in their North Avenue performance space. Magnus says it all started as an experiment, "a way to feature people we thought were interesting." Since then, the festival has gradually expanded in the name of its mission, which hasn't always been easy. "It's always been an enormous pain in the ass and usually not a profitable venture," Magnus says. Because Rhinofest can be so expensive and unwieldy, everyone involved does it purely for a love of theater—or perhaps because they're masochists. The festival is also low stakes: it's free to participate, and each company involved gets a percentage of the door, with Curious providing the production staff and tech. It's antiestablishment, DIY, and, as Magnus says, built on an ethos of "not needing affirmation or the permission of a big institution." To celebrate the 25th anniversary, this year's Rhinofest concludes with
Magnus in Play
, a staging of seven of the artist's scripts. When Magnus's colleagues approached her with the idea for this festival-within-a-festival, she didn't want anything to do with it, feeling that the plays were too far in her past. "It almost feels like I'm attending my own funeral," she says. She's since come around, perhaps because she was overruled by the seven invited companies, all of which profess to being fans of her work. Not that one can blame them—these darkly comedic works are all highly experimental, posing a welcome creative challenge for the artists. To gear up for the event, we spoke with the various directors and actors about what makes each of their respective plays unique and why they were drawn to the scripts.
1. The Trips 
Director Beau O'Reilly says you'll see:
A man with the build of a football player and a woman a fraction of his size physically squaring off during a metaphysical road trip. They'll also engage in heated debates that morph into rhythmic, singsong exchanges.
(February 20–22 at 7 p.m.) 
2. The Willies
Director Karen Yates says you'll see:
"[Seven] monologues about what keeps us up in the middle of the night," as told by seven performers, all of whom remain onstage the entire time. Under the glow of flashlights, the ensemble will improvise movements and mysterious sounds between the monologues to "create this kind of living nightmare."
(February 20 at 8 p.m.; February 22 at 6 p.m.; February 23 at 9 p.m.)
3. How to Carry Love
Director Kathleen Powers says you'll see:
Short segments, including 10 major monologues, written for one woman but performed by seven actors of varying ages and genders. "What would typically be an older woman is a 21-year-old; a youthful monologue is done by a 60 year-old," she says. Also, there's a futon and a bag of rice the "approximate weight of a baby."
(February 20 at 9 p.m.; February 21 at 8 p.m.; February 23 at 2 p.m.)
4. Nowhere But Up
The Billy Goat Experiment says you'll see:
A glimpse into the struggle of two women that leads to an "ignoble and dehumanizing but inevitable" end.
(February 20 at 9 p.m.; February 22 at 5 p.m.; February 23 at 4 p.m.)
5. The Lucky Ones
Actor Emmy Bean says you'll see:
The "relationship [between] two people who seem to be stuck together" portrayed by two actors who are recently married, plus a third performer just for this staging. What begins as a black comedy eventually turns into "an episode of CSI" underscored by Magnus' homemade percussion soundtrack.
(February 22 at 1 p.m. and 8 p.m.; February 23 at 5 p.m.)
6. The Strange 
Actors Jennifer Roehm and Julie Cowden say you'll see:
A girl (Jen) in her bedroom on three different nights, and a woman (Julie) appearing to her, drunk, during each. A lamp and low stage lights illuminate a sparse set, which includes something that looks like a bed. "Despite how twisted this little play is, it's very human. It's about forgiveness."
(February 22 at 2:30 p.m. and 9 p.m.; February 23 at 6:30 p.m.) 
7. Room
Performer Kelly Ann Corcoran says you'll see:
A "direct-address piece that [compares] an actor onstage [to the idea of] being available and present as a human being in your life." The first four lines: "Stop doing anything, stop right now, just ... sit there." These words set a contemplative tone, as do six haunting original songs by Magnus.
(February 22 at 4 p.m.; February 23 at 3 p.m. and 8 p.m.) 
Magnus in Play
runs Thursday, February 20, to Sunday, February 23, at Prop Thtr (3502 N. Elston Ave.). Each script can also be found in Magnus's new book,
Observations of an Orchestrated Catastrophe
, on sale now.