RIBS!
BY: Aimee Algas Alker |
Jan 16, 2014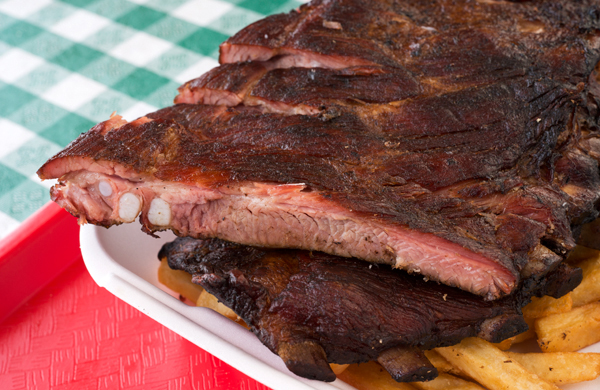 We could argue for days about what makes for true barbecue: the sauce or the cooking style. We could debate about whether baby back ribs trump St. Louis–style (which, I've discovered, is really a cut, not a cooking method). Do you sauce it before or after cooking? Do you need a dry rub? Though ribs are among my favorite foods, I'm not really interested in categorizing them. I'm in it for the texture and the flavor. Chicago's rib landscape is vast and varied, and I'm here to help you find the ribs that fit your palate.
If you, like me, wish your voice had a little bit of a twang
In the American South, they dry-rub their ribs with a blend of spices before smoking them, long and slow. The sauce comes last, usually just before serving. At
Fat Willy's
(2416 W. Schubert Ave.), they hold no allegiance to any particular state, accompanying their ribs with texas toast and jalapeño cornbread.
If you use the term "barbecue" loosely
"Meat jello" is a term food critic Michael Nagrant introduced to me when I
chatted with him about Chicago's barbecue style
. He, like me, does not like the meat to be fall-off-the-bone tender, but if you're into that, head to Chicago's legendary
Twin Anchors
(1655 N. Sedgwick St.). It's been holding court in this historical building since 1932, the favorite of many celebrities, including Frank Sinatra. The slow-cooked "tavern-style" boiled and baked ribs stir up long debates as to
whether they should be called "barbecue,"
but every year the restaurant earns the Bib Gourmand (which it did in 2013 for the third year in a row).
Gale Street Inn
(4914 W. Milwaukee Ave.) courts similar controversy as the restaurant sauces its ribs before roasting them in the oven (which is, admittedly, how my mom does them).
For a classic Chicago cut
Some of my fondest food memories include my dad coming home with a bucket of rib tips from
Carson's
(multiple locations), topped with a layer of now-soggy steak fries. Rib tips are a classic Chicago cut, and, as the menu states, these do "NOT fall off the bone."
If you have no preference for the Cubs or the Sox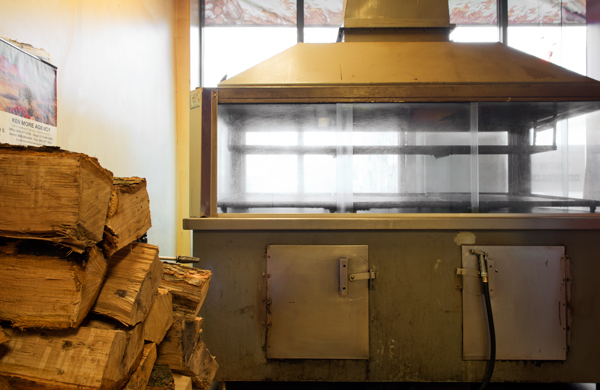 Perhaps you'll show some allegiance for the North or South Side when you taste the barbecue. Up north, barbecue houses smoke their meats in a metal box-style apparatus, like the Southern Pride smoker at
Smoque
(3800 N. Pulaski Rd.). On the South Side, an aquarium-style smoker slow-cooks the meat, which requires more attention than the metal box. Classic joints include
The Original Leon's
(4550 S. Archer Ave.) and 
Honey 1
(2241 N. Western Ave.), which has replanted itself in the North Side neighborhood of Bucktown.
If you're outside the city limits
Russell's Barbecue
(1621 N. Thatcher Ave.) has been serving its sweet, vinegary sauce since 1930. Evanston's
Hecky's
(1902 Green Bay Rd.) claims "It's in the sauce," and theirs is from an old creole family recipe and is so popular, they ship it all over the country.
If you want something a little different
Smalls
(4009 N. Albany Ave.) glazes its St. Louis ribs with a sweet Filipino street-style sauce and serves them with toasted garlic rice. At Stephanie Izard's
Girl and the Goat
(809 W. Randolph St.), chefs experiment with lamb ribs—sometimes even goat ribs pop up on the specials board. You can also find lamb at
Flagship
(1622 W. Belmont Ave.), served with an Asian-inspired barbecue sauce. And I'd be remiss if I didn't mention kalbi, Korean short ribs, sweetening palates at
Chicago Kalbi
(3752 W. Lawrence Ave.) and
Cho Sun Ok
(4200 N. Lincoln Ave.).
Photo credit: Andrew Nawrocki, Groupon