How to See Famous European Monuments Without Leaving the United States
BY: Michelle Schuman |
Jan 23, 2015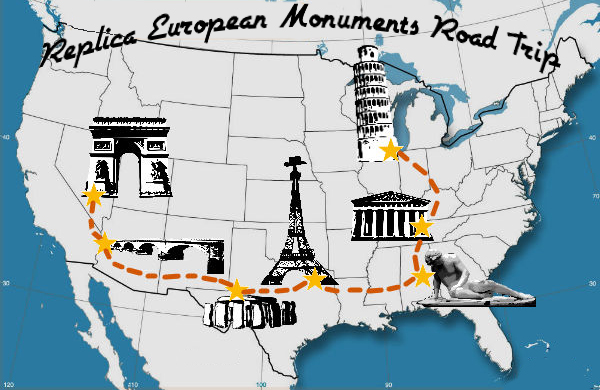 England isn't too far from China if you live in Shanghai. The suburban Songjiang District has a small city called Thames Town, which features bright-red telephone booths, cobblestone streets, and church steeples. It was built in 2006 to replicate the feel of a town in the English countryside.
The spirit of Thames Town lives on in the United States, too—you can see many of Europe's famous monuments without leaving the country. There may be nothing like the real thing, but plenty of these replicas are so close to the originals that you may forget you're really in Illinois.
Our cross-country road trip itinerary will take you (metaphorically) to Greece, Italy, and France, as they appear in small towns across America.
Stop 1: The Leaning Tower of Pisa | Niles, Illinois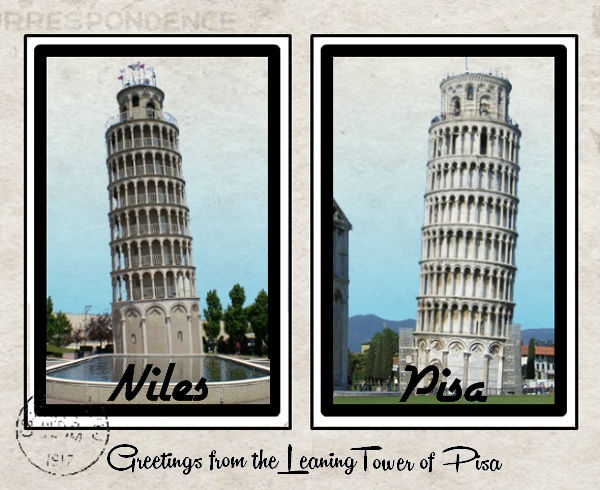 The Leaning Tower of Niles is a dead ringer for the famous Pisa original, except that it's about half the size, leans a little less severely, and is property of a YMCA. Take advantage of the classic photo opp—that is, holding your arms out as if you're holding up the tower—without taking a long flight across the Atlantic.
Stop 2: The Parthenon | Nashville, Tennessee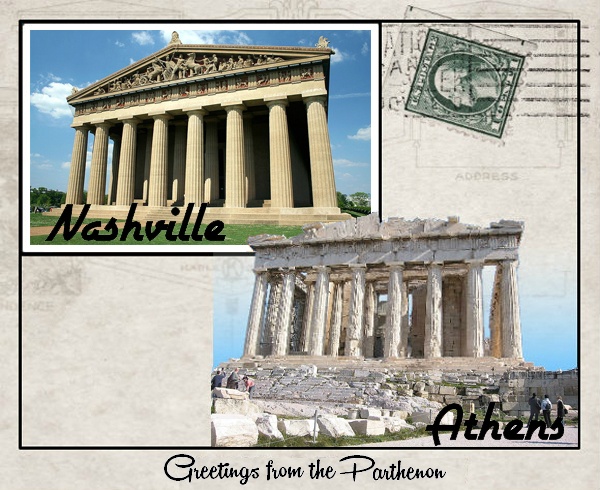 On this road trip itinerary, Music City will be your Athens. The Nashville Parthenon has a 42-foot-tall, built-to-scale sculpture of the goddess Athena, and it bears a striking resemblance to the one that was built in 447 BC. But Tennessee's doppelganger also has some contemporary benefits that the original cannot claim: a solid roof, for one, and proximity to some great honky tonks.
Stop 3: The Temple of Hera | Wetumpka, Alabama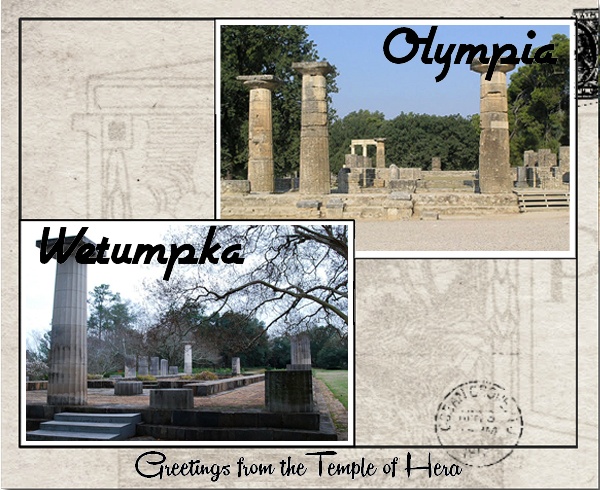 Next up is Wetumpka, Alabama, where Jasmine Hill Gardens features the world's only full-sized replica of the Temple of Hera, the site of the Olympic flame in Olympia, Greece. Reproductions of Grecian statues such as Winged Victory and memorabilia are scattered throughout the lovely surrounding gardens.

Stop 4: The Eiffel Tower | Paris, Texas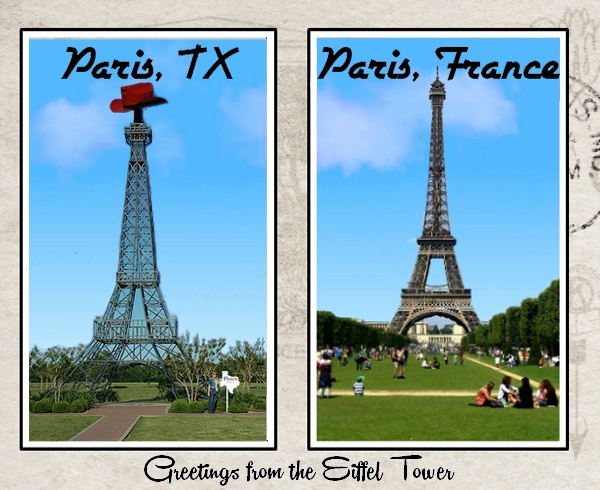 The Texas Eiffel Tower is more than 900 feet shorter than its European counterpart, but it makes up for it with its cherry-red cowboy hat. According to lore, a competing Tour d'Eiffel was built in Paris, Tennessee, that was taller than the Texas version. Not to be outdone, Texas Parisians fixed the problem by giving it the hat.
Stop 5: Stonehenge | Odessa, Texas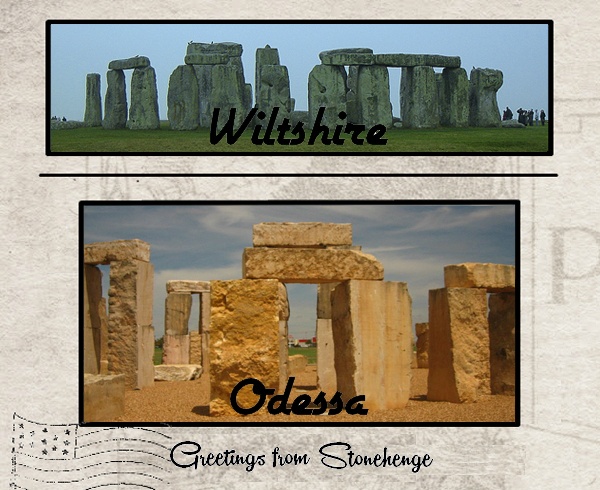 We still don't know who built the real Stonehenge. Druids? Maybe aliens? Admittedly, Odessa's Stonehenge is less mysterious than the English version, as we know it was built by human stone workers. But it's still plenty impressive. The Texan megaliths are a little shorter than the originals, but their arrangement and placement are nearly identical.
Stop 6: London Bridge | Lake Havasu City, Arizona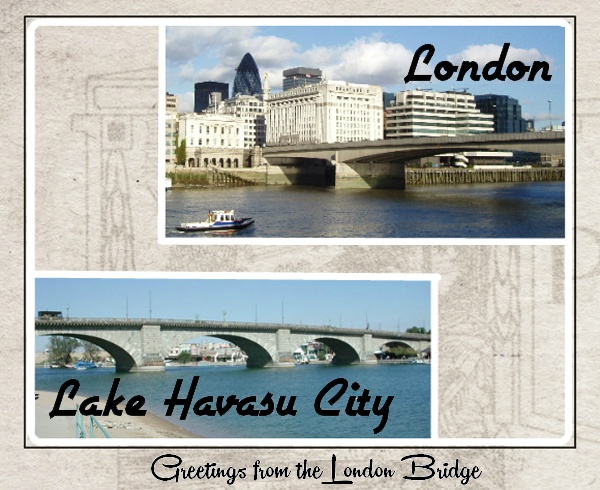 The next-to-last site on our road trip itinerary isn't exactly a replica of a monument; it's just an outdated model. The London Bridge was first constructed during the Roman Empire, and it's been rebuilt several times. That's how it earned its own nursery rhyme: "London Bridge is falling down…." The Arizona London Bridge in Lake Havasu City is one of many former London Bridges that have, in fact, fallen down.
So how did the bridge end up on American soil? In 1962, the then-131-year-old London Bridge was sinking into the River Thames. The wealthy, eccentric Robert McCulloch had it shipped piece by piece to Arizona, where the exterior granite blocks were rebuilt over a sturdy, concrete structure.
Stop 7: Everything Else | Las Vegas, Nevada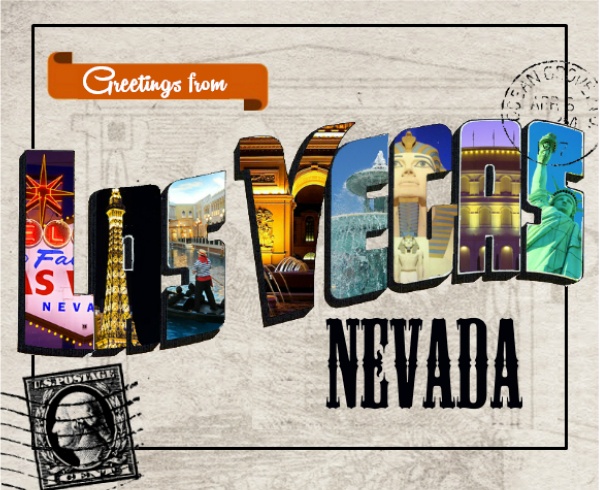 Of course, Las Vegas is a one-stop shop for replicas of European monuments. You can travel from ancient Rome to Paris in the time it takes to walk the Strip.
Caesar's Palace: This Colosseum offers a special feature the original never could: a Celine Dion show. It also has an impressive David statue and one of the city's two Trevi Fountain replicas (the other is inside the Fendi store at The Crystals mall).
Venetian: The stateside version of the Grand Canal is a bit less picturesque than Venice's original, but you can still take a gondola ride to a reproduction of St. Mark's Square.
Paris Las Vegas: This hotel's Arc de Triomphe is the spitting image of its Parisian counterpart, as is its Paris Opera House, Alexander III bridge, and Louvre (though there's no art inside—just a façade). There's another Eiffel Tower here, too.

Not real enough for you? See the authentic European monuments with our international getaways.
Photo Credits: Leaning Tower Of Niles by Miroslaw Mucha; Leaning Tower of Pisa, Italy by Alkarex Malin äger under CC BY-SA 3.0; Replica of the Parthenon in Nashville, Tennessee by Will Powell under CC BY-SA 2.0; Athènes Parthénon by Harrieta171 under CC BY-SA 3.0; Temple of Hera Ruins in Jasmine Hill Gardens in Wetumpka, Alabama by A.J. Camerio under CC BY-SA 3.0; Olympia, Greek by Matěj Baťha under CC BY-SA 2.5; Replica of the Eiffel Tower in Paris, Texas by anyjazz65 under CC BY 2.0; Eiffel Tower, Paris by Matt Casagrande under CC BY-SA 2.0; Stonehenge at University of Texas at the Permian Basin by Billy Hathorn under CC BY-SA 3.0; A wide-angle shot of Stonehenge giving an idea of its size by Me haridas under GNU FDL; London Bridge, Lake Havasu, Arizona 2003 by Aran Johnson; London Bridge by David Williams under CC BY-SA 2.0. All images have been modified as illustrations.
BY: Michelle Schuman
Michelle is a freelance fashion designer and dancer from Detroit. She has traveled the US extensively (and loves it!), but her biggest goal is to travel abroad.