GROUPON GUIDE TO WASHINGTON-DC
A Radio City Rockette on How To High-Kick in Heels
BY: Courtney Ryan |
Oct 3, 2014
Imagine performing a dizzying aerobic dance routine for 90 minutes. Now add a toy-soldier costume and a pair of heels. Then change into a new costume and a different pair of heels eight more times. Oh, and when we say "dance routine," we mean you're performing 300 high kicks throughout those 90 minutes. Are you tired yet? Because you're going to do the whole thing three more times today.
The life of a Radio City Rockette isn't exactly relaxing, but it is exciting. In its 82nd season (89th if you count the troupe's St. Louis years), the precision dance company is amping up its signature Christmas Spectacular by sprinkling the audience with CGI snow, performing an acrobatic rag-doll dance not seen since the 1940s, and closing with the famous Living Nativity sequence.
With all the energy that goes into performing the show and building up those iconic cabaret legs, we couldn't help but wonder how these performers pull it off day after day. Rockette Amanda McCormick caught her breath just long enough to share what she's learned after dancing—and kicking—with the company for five years.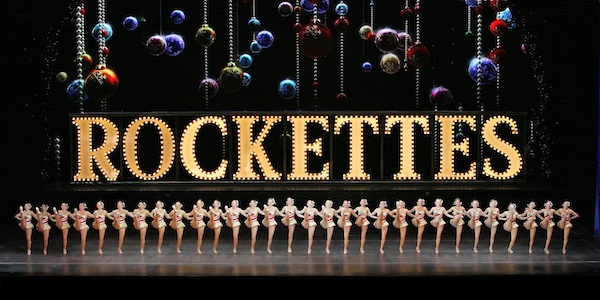 Stretch Those Hamstrings
Hamstrings are "a big part of activating your legs to kick up and down," Amanda says. If you're planning strenuous activity (be it high kicks or hikes), she recommends this warm-up: stand with your legs a little wider than hip-width apart and bend over to place your elbows on your knees so that you're parallel to the floor. "Then plié down and straighten back up. It really helps to engage and warm up your hamstrings."
Stay Nourished
This one's obvious, but important nonetheless. No one can sashay for eight hours a day without lots of protein and water. "I'm constantly eating," says Amanda, who likes almonds, high-protein bars, and hard-boiled eggs. "I'm also always drinking water, coconut water, or anything high in electrolytes."
Line Those Heels
"We actually have a different pair of shoes for every single number," Amanda says. "I like to add arch support and insoles to mine to make them a little bit more comfortable."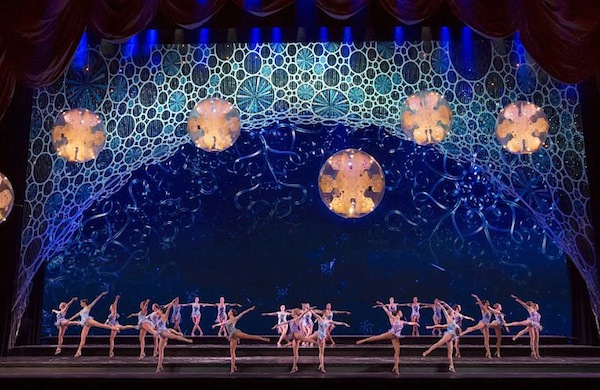 Carry Around a Rubber Ball?
Along with a TheraBand, Amanda carries a little rubber ball with her wherever she goes. "I start out by rolling the bottoms of my feet on the ball, just to get the kinks out. Sometimes my arches really cramp up, so that really helps to get them loosened up." It's practical advice for anyone who spends a significant amount of time on their feet, even if they're not attempting elaborate choreography or roundhouse kicks to a stack of cement blocks.
Stay Active, No Matter the Season
When she's not prepping for the Christmas Spectacular, Amanda finds that "yoga and Pilates help with strengthening and lengthening out different muscles." Even when the show starts, "a lot of us [still] go through a yoga sequence before rehearsals just to clear our minds and focus on the day."
For more fitness tips, visit the Rockettes' own Dance, Fitness, and Health page.
Shop Rockettes Tickets on Groupon Live:
| | | |
| --- | --- | --- |
| | | |
| New York City | North Jersey | Westchester County |
Images courtesy of MSG Entertainment