Sam Rosen Says the Traditional Office Is Dead, and Good Riddance
BY: AMANDA NYREN | 12.23.2013 |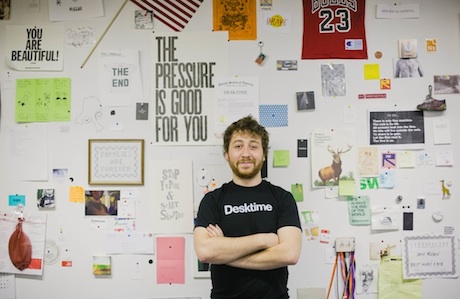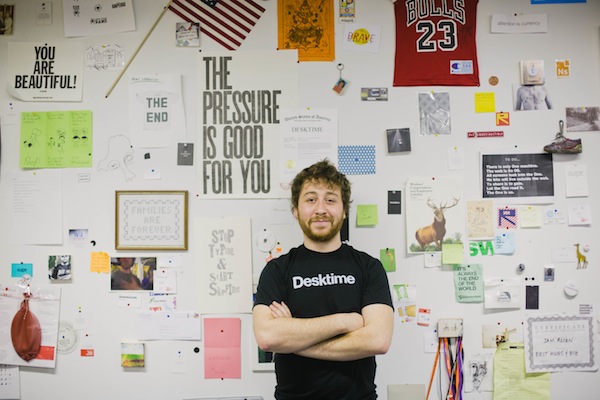 When I met with Sam Rosen, he was getting ready to join a group on a crawl of nearby coworking spaces. There were a handful destinations on the crawl, most of them sleek settings where entrepreneurs and freelancers pay a daily or monthly fee for a seat, WiFi, and other amenities like coffee. All were within walking distance of Rosen's River North office—remarkable considering it's only been five years since Rosen founded Chicago's very first coworking space, The Coop (now NextSpace River North).
Rosen—who is also co-founder of One Design Company and Desktime (an app that lists and manages open desk space available to rent), and a founding member of art collective The Post Family—insists that coworking is more than a trend. "I think this idea of going to the office is radically going to change, especially in our lifetime," he says.
And for good reason. "If you think about it, one square mile from where we are…there are…tens of thousands of empty desks," he says, waving a hand toward the window, which looks out at the Chicago Brown Line platform. "But we're still building new buildings and signing new leases. I think the reason that I'm so compelled by…coworking and shared spaces is that as human beings we're really good at making new shit…but we're not so great at using things efficiently."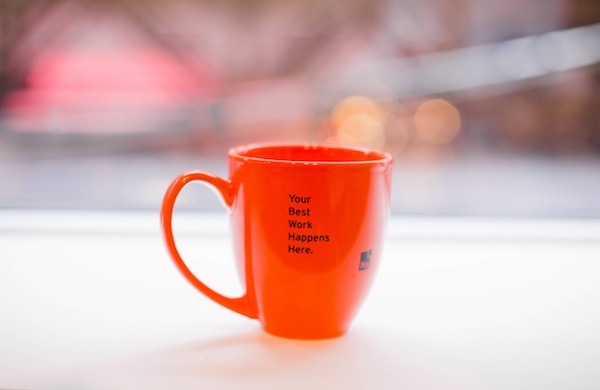 Making Connections
The idea to open Chicago's first coworking space started in New York while Rosen was visiting his long-distance girlfriend. With Rosen spending eight hours a day working from inside a neighborhood café, it didn't take him long to notice the staff growing resentful of him. So he looked up local coworking spaces and wound up at The Change You Want to See (a name that would prove prophetic), where the only rules were "be respectful and don't download porn."
To Rosen, it was like wandering into a utopia of speedy internet and interesting people, including his desk neighbor, a media professional who offered to get him into CMJ Music Marathon that weekend. The experience proved to Rosen that coworking spaces don't just provide a private place to get some work done; they also help people learn "about cultures that you're not going to learn about [by] working in the office with the same people who are coming in to do the same things you do," Rosen says.
When Rosen returned to Chicago, he started renting desk space in his Fulton Market office. Shortly thereafter, he opened The Coop on Superior Street. (Much to the chagrin of the neighboring high-end galleries, he featured the work of local, burgeoning artists—including Paul Octavious and Matthew Hoffman (below), best known for his "You Are Beautiful" project—on his walls at a much lower price point.)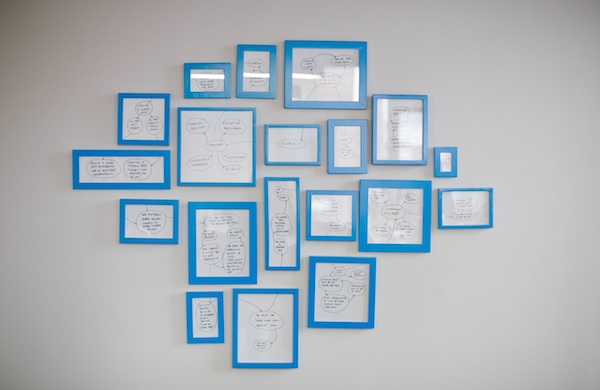 Just as he had found in New York, coworking helped Rosen (and his customers) build unexpected, enriching connections. For instance, Rosen got to know Charles Adler, who co-founded and ran Kickstarter from The Coop before moving to New York. He also witnessed the growth of Uber's midwest operation from one person to 25 all inside The Coop. And he met a handful of developers who he eventually hired on to One Design. In a city not known for its large talent pool of developers, Rosen essentially had them walking in his front door.
"I've built relationships that are going to last a lot longer than my business," Rosen says. "[This] wouldn't have happened if I was just working in my little corner."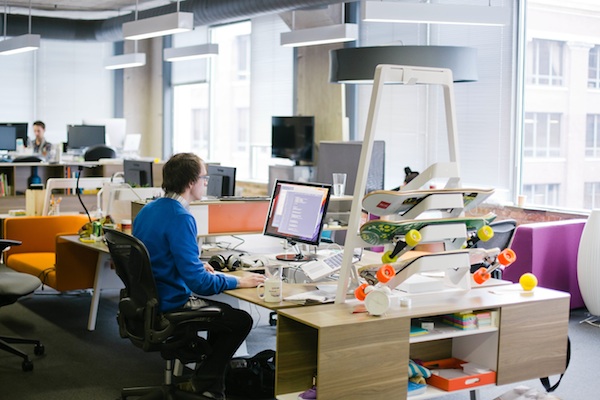 Rosen's Picks for Coworking in Peace
Rosen has since sold The Coop to California-based NextSpace, turning his focus to One Design, whose clients include Braintree and Publican, and Desktime, whose entire team works remotely from places as far-flung as Macedonia and Argentina. Desktime already has 120 coworking listings in Chicago, and Rosen estimates there are 25 self-identified coworking businesses in the city, so Chicagoans seeking to rent desk space face no shortage of options. Rosen shares some of his favorites below.
1. NextSpace | River North | 230 W. Superior St.
Rosen says: Ashley and Jessie, the folks that manage the space, are about as good as it gets. The space has brand new Turnstone furniture, fast internet, and is a 30-second walk from the Chicago Brown Line.
2. Enerspace | Near West Side | 1046 W. Kinzie St.
Rosen says: It's big and keeps expanding…It also features a fitness studio for yoga, CrossFit, meditation, etc.
3. Grind | The Loop | 2 N. LaSalle St.
Rosen says: The space is super modern, clean, and rad. They have the best conference-room setup I have used in any space so far.
4. Level Office | The Loop | 73 W. Monroe St.
Rosen says: Level is one of the newest folks on the block. They have a mix of private offices and coworking as well as the fanciest coffee machine I have ever seen. They're adding more locations as well.
Photos: Stephanie Bassos, Groupon
BY: Amanda Nyren
Groupon Staff Writer
Amanda is a writer, editor, yoga teacher, and amateur tea-guzzler.