Sampling the Crowd at Naperville's First Craft Beer Fest
BY: Rachel Matuch |
Jul 22, 2013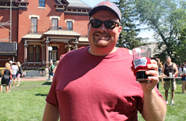 On Saturday, July 20, Naper Settlement transformed from a historical village (complete with a Victorian mansion, a Civil War–era church, and a reconstruction of a fort from the Black Hawk War) into a celebration of craft beer. I grew up in Naperville, so it was fun to see people sampling brews in Naper Settlement, where school kids take field trips to learn about the 19th century from blacksmiths and pioneer women in period garb. All told, more than 180 breweries had representatives on hand, from regional favorites such as
Revolution Brewing
and
Three Floyds Brewing
to ones as far-flung as
Stone Brewing Co.
from California and
Flying Dog Brewery
in Maryland. Many of the other fest-goers I talked to were just as pleased that the fest had drawn such a strong showing of craft brewers to the southwestern suburb. "They're here!" Colleen, a festival attendee, gushed as she told me about sampling her favorite beer (the
Lagunitas
IPA) from the first annual Naperville Ale Fest. "A beer from California came to the Naperville Ale Fest!" Surrounded by historical buildings and live music, I moseyed up to fest-goers and asked them a simple question:
Of all the beers you've tried today, which was your favorite?
I followed up with a less simple question:
Would you mind showering in it?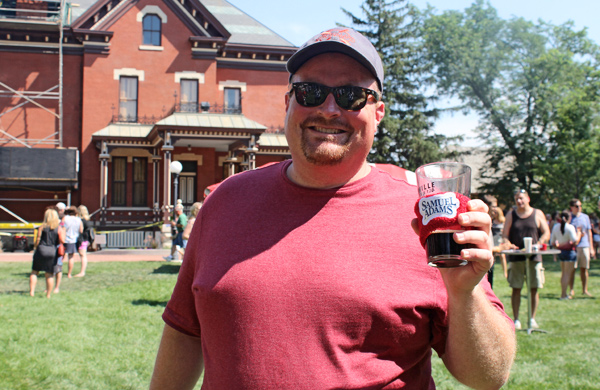 Neil said he'd be happy if anything from Three Floyds Brewing came out the spout. "I love their artwork, and they come up with great flavors," he said. When I asked if he'd be happy should beer actually start spurting from his showerhead, he grinned. "I'd be rich," he said. [Read our
interview with Three Floyds artist Jim Zimmer
.]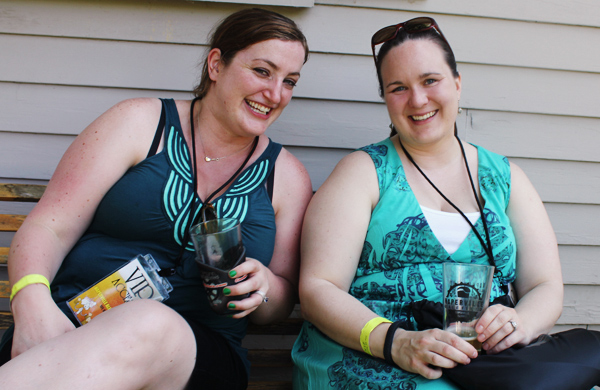 Nicole said she'd go with a
Samuel Adams
Porch Rocker, calling it a "crisp, very good summer beer." She added that it's "refreshing"—just what you want out of a beer. And a shower.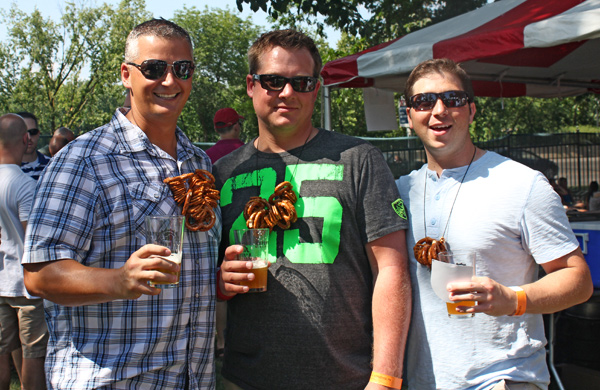 John, Andy, and Joe (left to right) were all sporting pretzel necklaces, a tradition at beer festivals. The necklaces were the only outside food allowed inside Ale Fest. John and Andy both said they'd go with Doggie Style Classic Pale Ale from Flying Dog Brewery, whereas Joe went with the same brewery's Snake Dog IPA, calling it "the only IPA I like."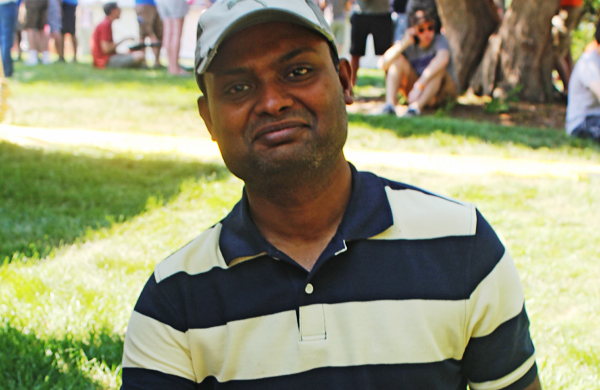 Raja said he'd go with an ale from
Allagash Brewing Company
. "I like the Belgian beer," he said.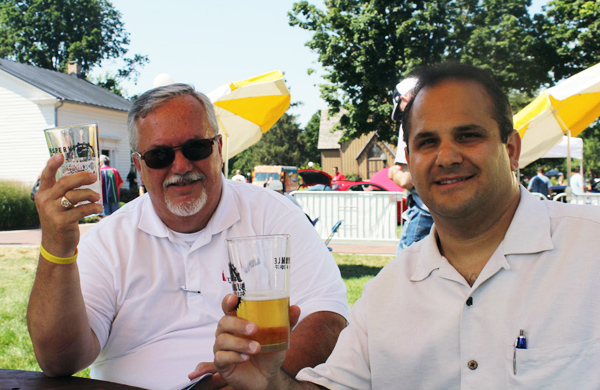 Stan said he'd go with the Jarrett Payton All-American Wheat Ale from Chicago's own
Argus Brewery
. "I'm not just biased because I'm a Bears fan," he said. "It's a great beer."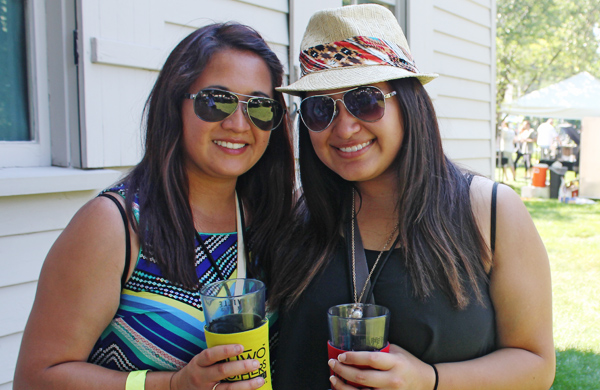 Jessica, on the left, picked Revolution Brewing's
Rosa Hibiscus Ale
. "They're a Chicago brew," she said. "It is just light, and it reminds me of summer." Nadia, on the right, is a veterinarian technician: "I save dogs," she explained. ("She's put an arm up a cow's ass," Jessica elaborated.) After a hard day tending animals, Nadia would choose to bathe in Not Your Father's Root Beer from
Small Town Brewery
: a root beer beer with 10% alcohol, which she said you "can't even taste." "I was so excited that the brewmaster came to Naperville," she said. "If I had to shower in it, I probably would."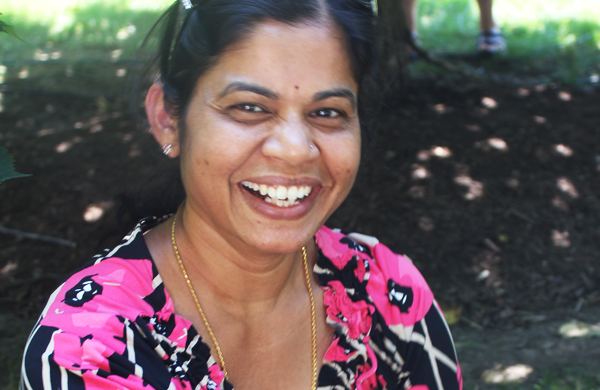 And finally, a shout-out to Sumana, who couldn't answer my questions because she'd been picked as her group's designated driver (with a wristband to match). When I asked her how she'd landed that role, she laughed. "Forcibly," she said.