GROUPON GUIDE TO SAN FRANCISCO
San Francisco, A City for Chocoholics
BY: Anita Chu |
Sep 20, 2013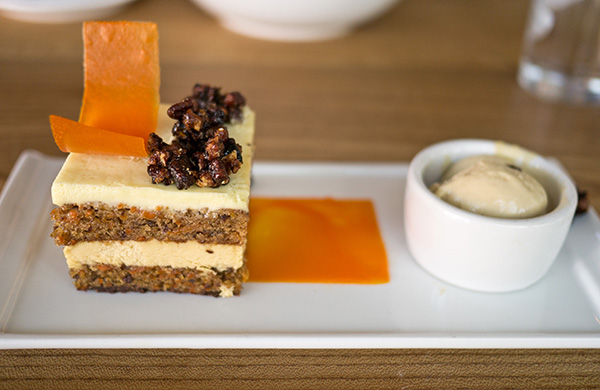 San Francisco has always been synonymous with chocolate, from iconic Ghirardelli Square to Scharffen Berger's gourmet bars. The chocolate scene has grown tremendously in the last few years, and there are more local chocolatiers and chocolate makers in the city than ever. From handmade chocolate bars to perfectly decorated bonbons, the variety of chocolate available is deliciously tempting.  Below are my picks for some of the most delectable chocolate in the city.
Recchiuti Confections 
Pictured above
For chocolate aficionados, Michael Recchiuti is a don't-miss. His meticulously crafted confections and inventive flavors like star anise, sesame nougat, and rose caramel, have made him one of San Francisco's premier chocolatiers. The best place to sample his signature burnt caramel chocolates is his flagship shop at the Ferry Building. If you're in the Potrero Hill neighborhood, stop by the Little Nib outlet, which has the bonus of being a couple doors down from Chocolate Lab, Rechiuti's sweet and savory café. At Chocolate Lab, Recchiuti returns to his restaurant roots; customers can sample his desserts, including a modern update on carrot cake with milk chocolate mousse and white chocolate frosting, and a burnt caramel ice cream sundae topped with hazelnuts, almonds, peanut butter pearls, and marshmallows.
Charles Chocolates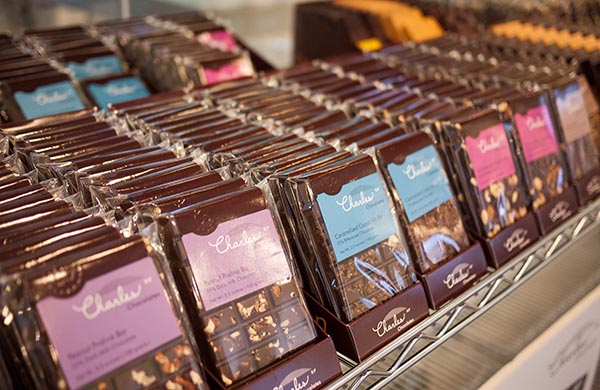 Charles Siegel is a longtime veteran of the San Francisco chocolate scene. After opening his original shop in Emeryville, where he sold his signature peanut butterflies and triple chocolate hazelnuts, Siegel has moved to San Francisco. His new store in the Mission offers all his classic bonbons like his tea-infused chocolates, and his housemade hot chocolate, along with his newly expanded line of chocolate bars – don't miss the toffee coffee bar. Charles Chocolates also serves pastries and afternoon tea service, best enjoyed on the sunny outdoor patio (it's dog-friendly as well). They also offer tours of their kitchen, where visitors can see how those beautiful chocolates are made.
Dandelion Chocolate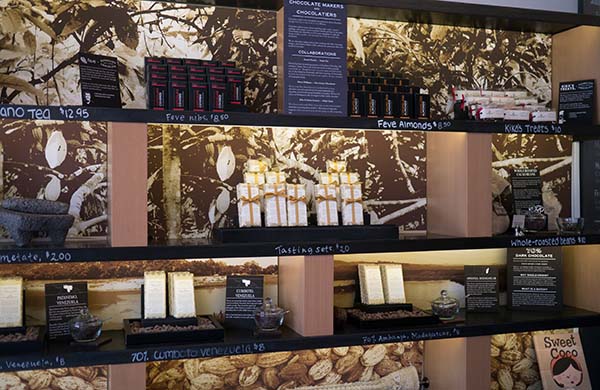 Dandelion Chocolate is a true small-batch artisan chocolate maker dedicated to capturing the unique nuances of every bag of cacao beans in their intensely flavorful bars. Every bar is noted with the cacao's country of origin, as well as tasting notes. The lofty, industrial-chic café in the Mission is ideal for sampling their bars, or housemade pastries with a cup of drinking chocolate – also made in house, of course. Dandelion Chocolate offers tours of their kitchen and classes as well for those interested in learning more about where cacao come from and how quality chocolate is made.
TCHO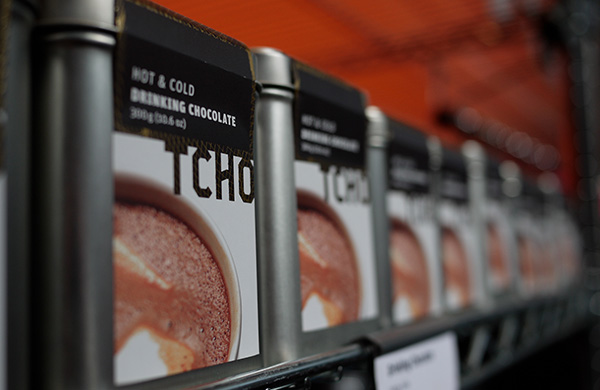 TCHO
has the distinction of being San Francisco's first bean-to-bar chocolate maker.  In their sleek factory/retail shop on the Embarcadero, visitors can see the equipment that turns cacao beans into chocolate bars, learn about the chocolate-making process, and sample TCHO's range of chocolates.  TCHO's chocolates are identified by their flavor profile, so customers can choose from "nutty", "bright", "chocolatey" or "fruity", along with TCHO's new milk chocolates.
BY: Anita Chu
Anita Chu, also known as pastrygirl, is the creator of Dessert First, an award-winning blog dedicated to all things sweet. Dessert First was nominated for Best Baking and Dessert Blog in Saveur's First Annual Best Food Blog Awards in 2010. Anita is a native of the San Francisco Bay Area and she is always trying out the latest sweet spots in town. She is the author of Field Guide to Cookies and Field Guide to Candy. Anita's books and blog have been profiled in the New York Times, Sunset and The Washington Post. She contributes her writing and photography to several online and print publications.