GROUPON GUIDE TO SAN FRANCISCO
San Francisco's Top Salted Caramel Treats
BY: Andi Fisher |
Nov 21, 2013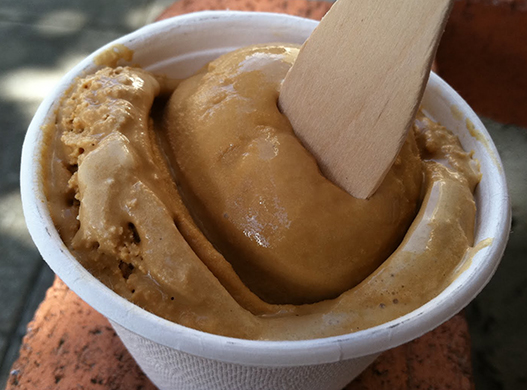 Ooey-gooey salty goodness. Salted caramel, like bacon, will not die as a food trend.  This buttery confection keeps chefs, bakers and dessert makers inspired to try new creations.  If this is good news to you, then here are a few spots to get your salted caramel fix in San Francisco.
Salted caramel bread pudding from Schulzies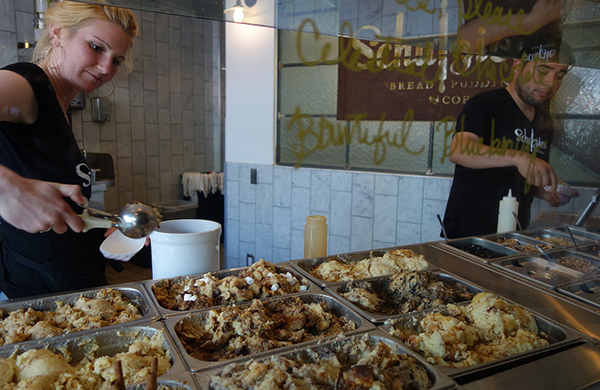 Bread pudding served like ice cream? That's Schulzies. Located in Hayes Valley this unique shop opened by fourth generation San Francisco native Sarah Shulz, serves bread pudding in a cone.  It fits since she serves it cold, an interesting twist on the classic.  And while all her flavors are delicious (there are 108 of them, although only about a dozen served daily), if you are a salted caramel fan you'll love the salted caramel sutra.
Milk chocolate pot de creme from RN74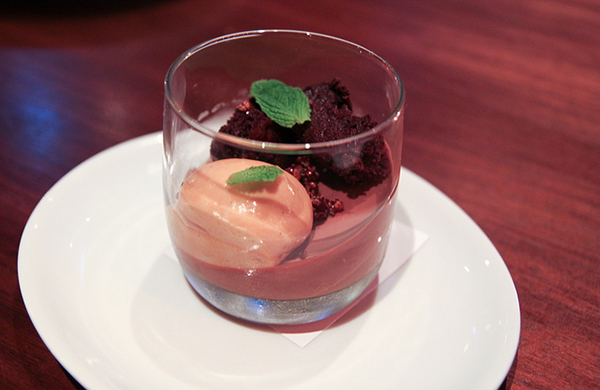 So you might be asking where is the salted caramel?  Trust me, its there.  If you order the milk chocolate pot de creme on
Michael Mina's
RN74 menu it comes with cocoa nibs, salted toffee, and salted caramel whipped cream.  The combination is so delectable that you'll wonder why they don't just change the name.  The crunch and saltiness of the toffee mixed with the caramel whip cream is perfect with the chocolate pudding; it doesn't come off as cloyingly sweet.  Perfect with a glass of red wine.
Salted caramel ice cream from Bi-Rite
We rarely see heat waves in San Francisco, so we've just gotten use to eating ice cream even when its chilly.  The biggest decision to make is where. 
Bi-Rite Creamery
? Mitchell's? Or Humphry Slocombe?  When it comes to salted caramel, it's easy.  Bi-Rite is the only one that carries it. In fact this spot is often attributed to creating the salted caramel craze in the first place. You have plenty of time to dream about their sweet cream and smoky caramel while you wait in the really long line to get in!
Caramel de Sel Donut from Dynamo Donut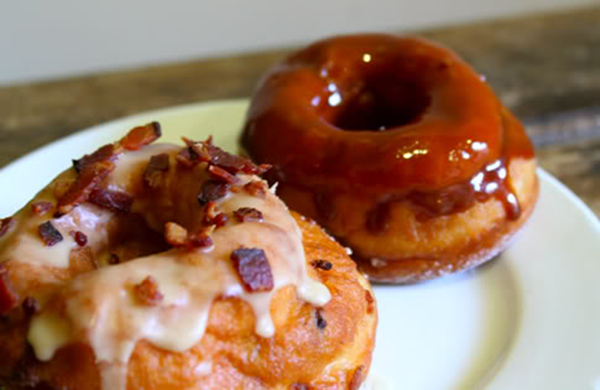 The sweet of the fluffy dough combined with the slightly chewy of the caramel glaze by itself would be sufficient, but then you get a hint of a citrus zing from fresh orange zest and nutmeg.  That's pretty complex for a donut. BONUS: It's worth seeking out these next two food truck treats.  Find them at Off the Grid or SOMA Streat Food Park or any of their other regular haunts around the city.
Salted caramel creme brulee from The Crème Brûlée Cart
These tasty little custard treats already have caramelized sugar on top, but when you add a little sea salt, wowza, that makes all the difference!
Salted caramel mochi from Simply Mochi
Sweet and salty goodness wrapped in a glutinous rice rice cake. Unless you are eating a truffle, this is the purest form of eating salted caramel.  The mochi casing is the perfect wrap, its taste so subtle that you get the full salted caramel experience. It looks like salted caramel is here to stay and San Franciscan are the ones that benefit from the craftiness and experimentation of the city's best kitchens.