GROUPON GUIDE TO WASHINGTON-DC
7 Save the Date Ideas
BY: Editors |
Oct 22, 2015
As schedules become busier and family and friends move to farther-flung places, planning a wedding becomes more complicated. Enter the save the date and the myriad creative save the date ideas that make picking them out fun.
So what is a save the date? A save the date is a card (or magnet or bookmark or other doodad) that serves as an announcement that the wedding will take place, and lets guests know when they should block off time on their calendars. But aside from relaying essential information, it also gives couples the opportunity to be creative.
Below, we compiled seven save the date ideas, and also outlined some common mistakes couples make.
1. Use your full names.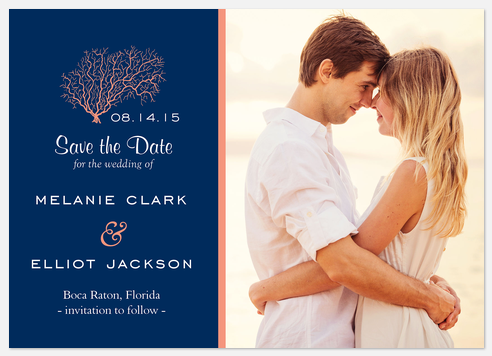 Remember, your extended family and coworkers may have never met your partner or don't know his or her last name. Unless you're marrying a mononym celebrity (like Cher, Sting, or Alf), make it easier on everyone by including your surnames.
2. "Cute" photos can also be funny.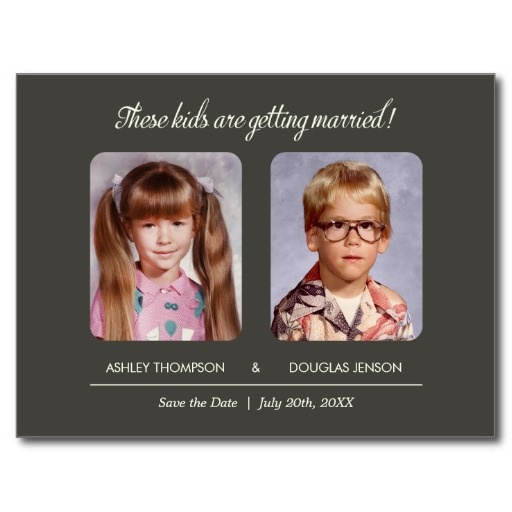 If you can't stare lovingly into your partner's eyes without cracking up in front of a photographer—or you really just want to show off the sweet mullet you pulled off in third grade—consider a nontraditional picture, such as a mashup of old class photos, the two of you in rival sports jerseys, or a snapshot from Halloween.
3. No photo required.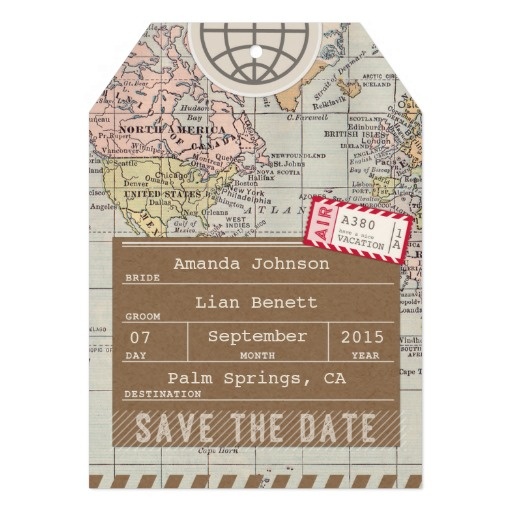 While photo cards are popular, camera-shy couples and those who are just too busy to book a photography session shouldn't fret or attempt to hire lookalikes for engagement pictures. Instead, just choose a theme that fits your wedding, such as a luggage tag for a destination wedding.
4. Have some fun.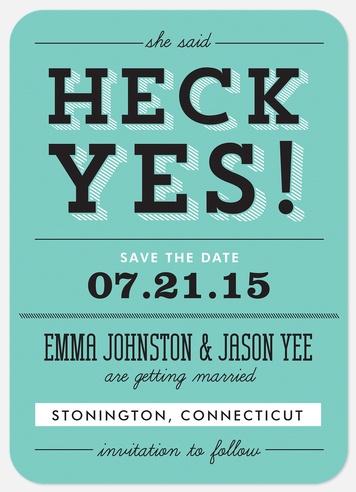 Save the dates are less formal than wedding invitations, so go for that fun theme or the wacky photo. Stay true to your personalities, just be sure to remember your audience. In other words, how will this go over with grandma?
5. Try a magnet, chocolate bar, or other unusual favor.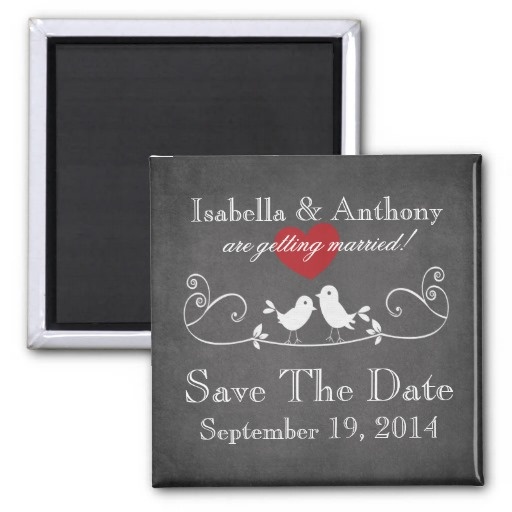 You don't have to stick with cards: magnets are a popular alternative and they ensure that the date will be on your guests' minds every time they open (and close) the fridge. Likewise, a candy bar with a custom label, a sticker that can be stuck to a calendar, or even a video save-the-date trailer are other ways to catch people's attention and get them excited for your upcoming "I do" date.
6. Make it clear it's not a formal invite.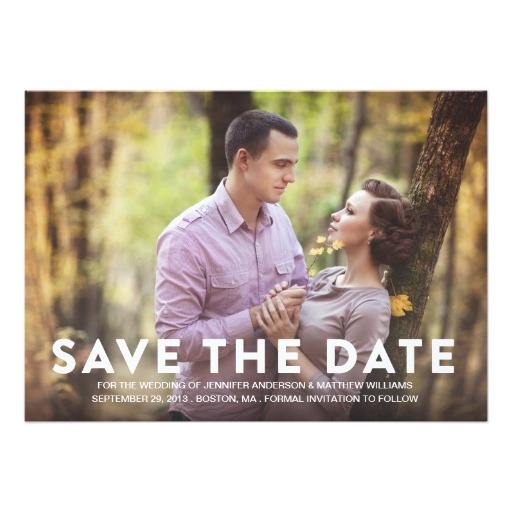 Save the dates are a fairly modern invention, so plenty of guests could mistake them for an invitation. Make sure your guests understand that this is just a way for them (and you) to plan ahead, and be sure to write something like "formal invitation to follow" so they know the real thing will be coming soon.
7. Forget something? Stamp it on.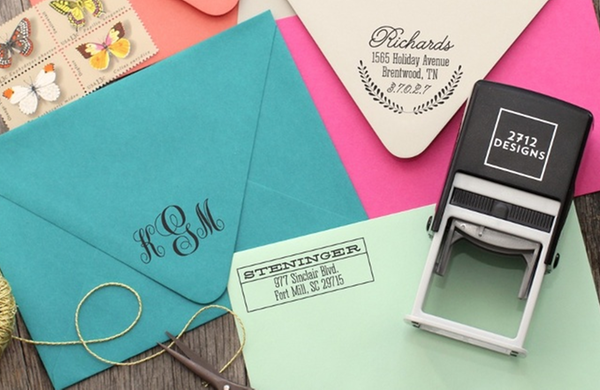 With all the wedding-planning stress, it's understandable that something might slip through the cracks—like actually including the wedding date! If you forget something, simply order a custom stamp to add the missing information.
Pro tip: Make sure you order a stamp with your return address on it, even if you plan to have it printed on your envelopes. You can use it for last-minute additions as well as that mountain of thank you notes!
Check out these wedding tips for save-the-dates:
DON'T send them too early or too late.
There is a goldilocks periods, which leads us to...
DO send them six to nine months before the wedding.
Though up to a year in advance is advised if you're having a destination wedding.
DON'T send them to anyone you're not actually inviting to the wedding.
That will cause confusion and hurt feelings.
DON'T be too creative in the design.
Fancy typefaces and swirling designs look nice, but make sure that everyone will be able to read the card.
DON'T include where you're registered.
It's considered a tacky gift grab.
DO include a link to your wedding website.
This is where registry information is acceptable.
DON'T include confetti in the envelope.
You want people to be excited about your wedding, not bummed that they have to vacuum.
Sample cards courtesy of photoaffections.com and zazzle.com.
This article was originally by staff writer Liz Juranek; it has since been updated by our editors.