GROUPON GUIDE TO WASHINGTON-DC
Horror Curators for Alamo Drafthouse, Tribeca Cinemas, and More Pick Their Favorite Scary Movies
BY: Dan Caffrey |
Oct 7, 2014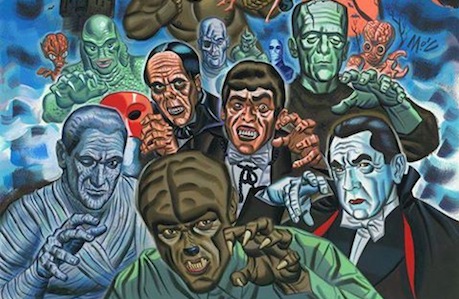 Every October, theaters around the country host horror-movie marathons that span anywhere from 24 hours to more than a week. Some, such as the one at
Coolidge Corner Theatre
in
Brookline, MA
, showcase time-tested classics along the lines of
Nosferatu
and
Bride of Frankenstein
. Others gravitate toward grindhouse schlock, '70s slasher flicks, or even short films produced by up-and-coming talents. Though the actual content may vary, all of these festivals have one thing in common: they're put together by true fans of the genre. So with
Halloween
fast approaching, we asked the curators of some of the nation's best horror marathons our favorite question of the season (cue the killer's voice from
Scream
):
"What's your favorite scary movie?"

Mile High Horror Film Festival at Alamo Drafthouse Cinema
Littleton, CO | October 9–12
This four-day event features celebrities, filmmakers, artists, and more than 80 films from 18 different countries.
The Curator:
Timothy Schultz, Festival Director
The Pick:
The Exorcist
(1973) "Between the head turning and the projectile vomiting, it keeps me glued to the screen every time I see it. It was with great pleasure that we hosted Linda Blair in 2013 to celebrate the film's 40th anniversary. She's a wonderful person, and performed brilliantly in this genre classic."
Spooky Movie International Horror Film Festival at AFI Silver Theatre
Silver Spring, MD | October 9–18
For 10 nights in October, the ninth annual Spooky Movie International Horror Film Festival will showcase more than 40 shorts and features, kicking off with the third and newest film in the
V/H/S
series.
The Curator:
Curtis Prather, Director and Founder
The Pick:
Dawn of the Dead
(1978) "Still the gold standard of the zombie genre, the second installment of George Romero's living-dead epic focuses on human survivors trapped in a Pittsburgh shopping mall. To this day, I don't think it was a coincidence that zombie films had their resurgence with
Dawn of the Dead
during the last decade of the Cold War. Romero's films always had many layers to them, but for me, they best represent those morbid end-of-the-world nightmares that lurk in our muddled collective unconscious."
8th Annual Sacramento Horror Film Festival at Historical Colonial Theatre
Sacramento, CA | October 10–12
This multifaceted event enhances the filmgoing experience by inserting live music, performance art, interactive games, costume contests, and comedy acts between films.
The Curator:
Tim Meunier, Founder and Festival Director
The Pick:
TerrorVision
(1986) "It's a cheesy schlockfest about an alien who inhabits a family's cable TV and takes them out one by one by devouring them. As a kid, this film terrified me! It was the first film I saw where the monster wins! As an adult, it's the furthest thing from scary, [but] it's still great fun, and I love the nostalgia factor."
The Massacre at Portage Theater
Chicago, IL | October 18–19
True to its name, this 24-hour fest features a terrifying run of short films as well as a silent film accompanied by live organ.
The Curator:
Mary Wolfe, Programming Director
The Pick:
The Monster Squad
(1987) "It's about a group of kids that have to save the world from Dracula and his creepy-creature crew. [It's] the rare film that's great for kids, teens, and adults, and really speaks to all three age levels."
Knoxville Horror Film Festival at Regal Downtown West Cinema 8 and Scruffy City Hall
Knoxville, TN | October 24–26
KHFF's main event showcases short films, three indie-horror features, and the 2014 KHFF Grindhouse Grind-Out, a timed filmmaking competition that tasks teams with making a three-minute Grindhouse-style trailer.
The Curator:
William Mahaffey, Festival Director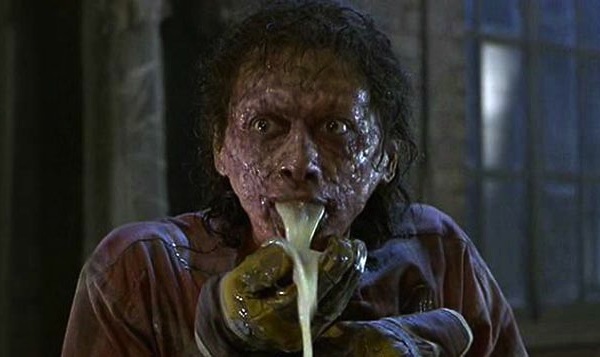 The Pick:
The Fly
(1986) "I saw it on TV at a young age, and there are images from it that terrified me and remained burned into my brain ever since … But as an adult, I think that its themes about love, aging, and disease depicted through an amazing '80s effects showcase make it transcend the genre into art. People laugh when I say this, but the romance between Jeff Goldblum and Geena Davis is one of the most heartbreaking depictions of failed love I've ever seen."
14th Annual Halloween Horror Marathon at Coolidge Corner Theatre
Brookline, MA | October 25
The Coolidge pays homage to the classics with a double-feature screening of Boris Karloff's
Frankenstein
and 1980s cult vampire flick
The Lost Boys
.
The Curator:
Mark E. Anastasio, Program Manager
The Pick:
An American Werewolf in London
(1981)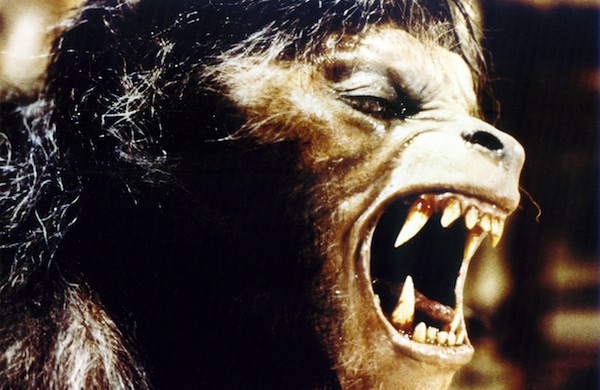 "Rick Baker pulls off the greatest werewolf transformation in the history of cinema, and it happens right before your eyes! No CGI, no animation; simply the most amazing practical effects you've ever seen, [and] it just so happens to be playing here on Monday, October 27, as part of our
Big Screen Classics
program!"
Exhumed Films' 24-Hour Horror-Thon Part VIII at International House Philadelphia
Philadelphia, PA | October 25
The lineup for this 24-hour marathon is being kept secret, but it promises to include a combination of some of the biggest horror movies of the last 30 years with "some really rare gems."
The Curator:
Jesse Nelson, Founder
The Pick:
Equinox
(1970) "There's no arguing its nuttiness. A group of teens go looking for their college professor, only to discover an evil book, a satanic park ranger, a host of amazing stop-motion monsters, and even a cameo by cult sci-fi writer Fritz Leiber Jr. Made for next to nothing, and distributed by
The Blob
's Jack Harris,
Equinox
sets out to do nothing more than pay homage to the Saturday-afternoon monster movies the filmmakers grew up watching."
New York City Horror Film Festival at Tribeca Cinemas
New York, NY | November 13–16
This weeklong festival is highly competitive, with approximately 50–60 new horror films hoping to win the prestigious Audience Choice award.
The Curator:
Ronnie Hein, Festival Director
The Pick:
The Blair Witch Project
(1999) "I could say the same old, same old, like
The Exorcist
, or
Psycho
, or any of Romero's films, but I won't. Although they are [some of my] favorites, what you can't see and can't feel has to be the scariest. [So],
The Blair Witch Project
. But you never know when a new favorite will appear."

BY: Dan Caffrey
Guide Staff Writer
Outside of Work, Dan is a playwright, Senior Staff Writer for Consequence of Sound, and contributor to The A.V. Club.