Seattle's Best Bookstores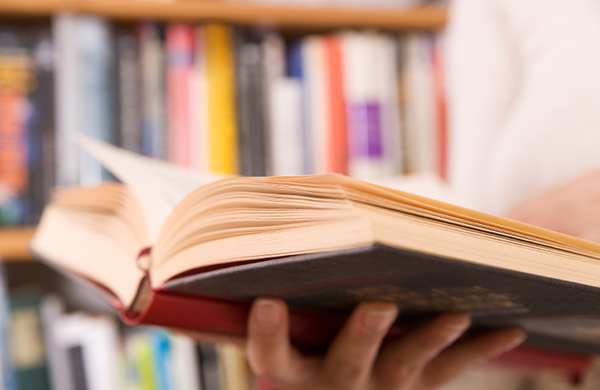 Maybe it's the rain that keeps Seattle readers inside, cradling their favorite tome. But there's no denying that this city loves to crack open a book, or curl up in the stacks of some musty neighborhood vendor. Thankfully, there's no shortage of quality places to buy, trade, read and enjoy books in the Emerald City. Here are some of the city's best. One of the most beloved booksellers in Seattle is Elliott Bay Books, which relocated to Capitol Hill from its original spot in Pioneer Square. Fans appreciate the large-scale retailer's informed, friendly staff and its well-organized selections, nestled among widely-spaced shelves that make for easy browsing. From the latest work of fiction or classic hardcover to long stacks of dime store paperbacks, Elliott Bay Books prides itself on having something for everyone. A readings room on the lower level has played host to many best-selling authors, who read from their work and take questions from the audience. A cozy café tucked into the corner of the expansive shop offers coffee drinks, sandwiches and sweets, and has become a go-to meeting spot for many. A 20-minute drive from downtown, Third Place Books in Lake Forest Park works hard at creating a welcoming, family-friendly environment for the local neighborhood and beyond. That means arranging comfy chairs throughout the store for customers to peruse their possible purchases, including pint-size seating for little ones looking to start their own love of reading. Regulars gather for everything from mahjong to Big Band dances, often dining inside one of the casual venues in the food court, making this bookstore a champ in the multi-tasking department. If you're in the market for an overly-specific tome, check out any of Seattle's hyper-focused shops as well. The Seattle Mystery Book Shop celebrates the page-turning mystery genre, with tons of otherwise hard-to-find titles that keep longtime guests coming back. Kinokuniya offers an exhaustive lineup of Asian authors, all in a cheery store adjacent to Uwajimaya supermarket in Seattle's vibrant International District. No matter what text you're on the hunt for, it's a safe bet that you'll find it somewhere around Seattle.
BY: Gayot
GAYOT.com serves as a leading worldwide authority on the good life. Millions of readers turn to Gayot's savvy, professional reviews on dining, travel and lifestyle. From "Best of" lists and travel guides, to a searchable restaurant and hotel database, Gayot provides dependable coverage while keeping up with the latest trends and news.