Seoul Brings Customizable Plates and Korean Spice to Beacon Hill
BY: Fiona Coxe |
Jul 10, 2014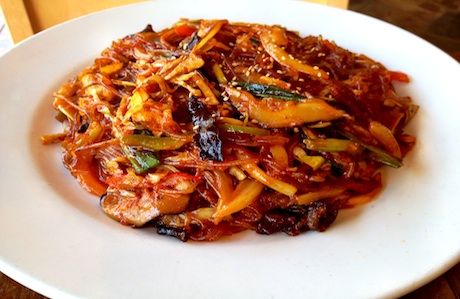 Though it had one of the quietest openings in recent history,
Korean restaurant
Seoul
(156 Cambridge St.) is already making a name for itself. Its extensive menu of traditional Korean cuisine makes it a rarity for the area and a welcome addition to Beacon Hill. Seoul has taken over the the space where
Ma Soba
used to be, and the owners obviously knew that major changes to the interior were just not needed. Still, the space somehow appears even larger than it did before, especially with floor-to-ceiling windows that push out to let in pleasant summer breezes. The decor is fresh and minimal, which keeps the spotlight on the food and its intricate flavors.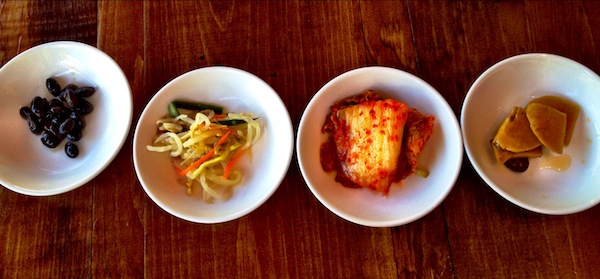 Seoul's menu is divided into standard categories of appetizers and entrees, but it is written primarily in Korean with only the dish names translated into English. Luckily, the friendly, attentive servers are adept at guiding patrons through the menu and the different options available for each dish. To further customize each plate, banchan—a collection of small condiments—are delivered to each table and rotate for variety. My personal favorite was the kimchi, whose perfect blend of spice and tangy vinegar made it a great accompaniment to the already flavorful dishes.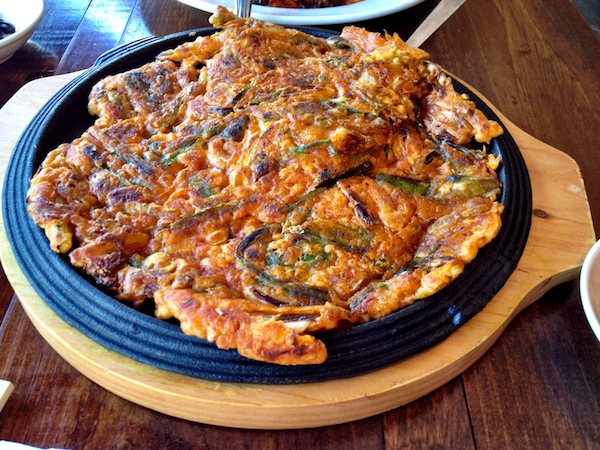 To start, I had the scallion pancake, which was absolutely fantastic. Served on a cast-iron dish sizzling with heat, it was browned to perfection and chock-full of scallions for maximum flavor. The cake itself was light and not greasy despite its sizzle. The exterior was crunchy, while the insides were bursting with light onion flavor and gentle heat from the spicy kimchi that I elected to add. Personalization may be one of the best parts of this dish—you have the option to add different proteins or extra spice, if you so desire. I wanted to eat every single bite of this, and it's enormous.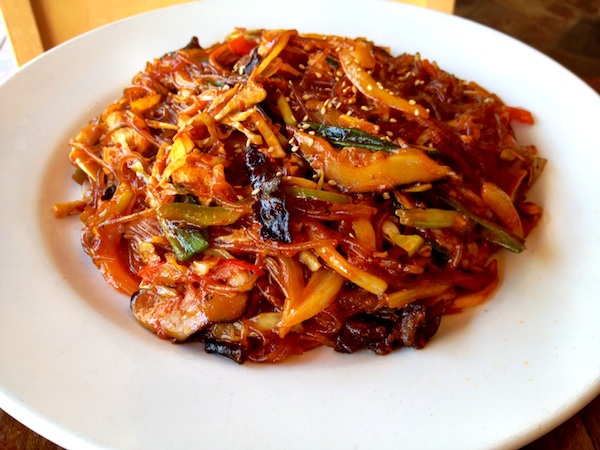 The japche quickly became another of my favorites here: vermicelli is stir-fried with lots of vegetables, soy sauce, and a bit of sweetness—and, in my case once again, some extra heat (though diners can also request it mild). As a spice lover, I thought it could have been a tad hotter, but it had a great kick that mingled with the umami and sweet flavors. The noodles were perfectly cooked and held the sauce well, whereas the vegetables and chicken (beef, tofu and seafood are also available) added textural contrasts to complete the dish. With its large menu of traditional, customizable dishes, Seoul has been making its mark on the
Boston restaurant
scene as the new go-to spot for Korean food. Though it's definitely still stretching its legs, I see great things for Seoul.
Quick Stats
Fiona's rating:
3.5/5 stars
Price:
$$
Good for:
date night, family dinner, lunch, spice lovers, adventurous eaters
Alcohol:
beer and wine only
Outdoor seating:
no
Photos by Fiona Coxe