Shearwater's Jonathan Meiburg Gives Five Tips for Finding Wildlife in the City
BY: Dan Caffrey |
Mar 25, 2014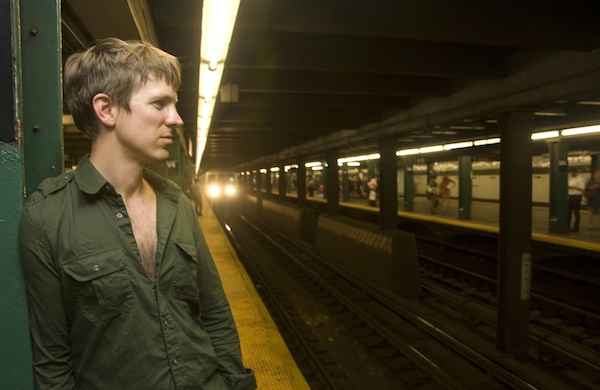 The lead singer of indie-rock band Shearwater is also an avid birder. He tells us why it's important to think like an animal, whether you're onstage or in a marsh.
Jonathan Meiburg loves nature. Maybe it's the sounds of birds chirping or tree branches rustling in the breeze, but for whatever reason, the musician and frontman of indie-rock band
Shearwater
has always found it easy to get lost in the natural world. Now, let's be clear about one thing: Meiburg's first love will always be music. His band has been putting out lush, high-stakes indie rock for 13 years now, and they're currently hard at work on a 10th full-length album, which he describes as "very loud and complex and exciting." On the current
Fellow Travelers tour
, Shearwater is testing out some of these unreleased new cuts. Still, we couldn't resist getting some of Meiburg's non-musical thoughts on nature, especially since he's also an avid birder. In fact, he spent more than a month of last year in the Falklands
studying the striated caracara
, a rare bird of prey that scavenges albatross and penguin colonies. So just in time for Shearwater's March 29 show at the
Empty Bottle
, we've asked him for some tips on how to find wildlife when you're in a big city and not on, say, a remote island in the South Atlantic.
1. Expand your definition of nature.
"If you're looking for wildlife, sometimes it decides it likes things that we don't think of as particularly scenic," Meiburg says. "In Austin, the very best place to see birds was the sewage treatment plant. It's ecologically forward-thinking, the way it's been constructed. And it doesn't really smell bad, either. It has all these big settling ponds, and the birds just flock to it. But you wouldn't necessarily go there to have a nice scenic walk."
2. Think like an animal.
"The challenge in trying to find wildlife is always trying to think like the animal, if you can. It's the same thing that hunters do. You try and look at the landscape with the eyes of whatever animal it is you're looking for—not with your own sense of aesthetic."
3. Don't settle for coincidences.
"[Birding] isn't about wandering into a place, looking around, and seeing if there happens to be any birds there. It's about going to places where you think they're likely to be. So if you go in looking for a marsh wren, you go in looking for a bunch of reeds on the edge of a pond. "There's nothing magical about it. You walk around with someone who's not a birder and you point out a bunch of birds, and they often go 'How do you do that?' You do it because you know where they're likely to be."
4. Visit the local graveyard.
"There tends to be a lot of wildlife in cemeteries, [since] people don't go in there as much," Meiburg says. "They're sort of de facto nature preserves." He might be on to something—several coyotes tracked by Chicago's
Urban Coyote Project
have been spotted in Graceland Cemetery. Of course, those coyotes are often seen in less ominous locations, too. One famously
wandered into a downtown Quiznos
in 2007. "Did he order a sandwich?" Meiburg asks.
5. Nature is everywhere. Don't be afraid of it.
"In the city, raccoons are really quite common. They're just such interesting little creatures that have learned to live with us so well. They don't look at you with fright or anything. They kind of peer at you wondering if you might offer them some food. They kind of size you up, then go about what they were doing. "They're actually related to bears. That's their closest relative. They're just, like, these little cute bears wandering around the city. I never get tired of seeing them."
And we never get tired of seeing Shearwater, who play the Empty Bottle (1035 N. Western Ave.) on Saturday, March 29, at 9:30 p.m. Death Vessel and Jesca Hoop open. Tickets are $12 and can be purchased here.
Photography courtesy of James Hamilton.
BY: Dan Caffrey
Guide Staff Writer
Outside of Work, Dan is a playwright, Senior Staff Writer for Consequence of Sound, and contributor to The A.V. Club.