Where to Shop and What to Buy in Eight International Shopping Destinations
BY: Editors |
Nov 4, 2014
One of the best parts about traveling is finding that one memento that will remind you of your travels long after you've returned home. In no particular order, here are eight of our editors' favorite shopping destinations around the world, along with the keepsakes you can find if you look in the right places.
Key:
$ = Most items are $50 or less

$$ = Most items are $50–$100

$$$ = Most items are more than $100
Paris, France | Left Bank Bouquinistes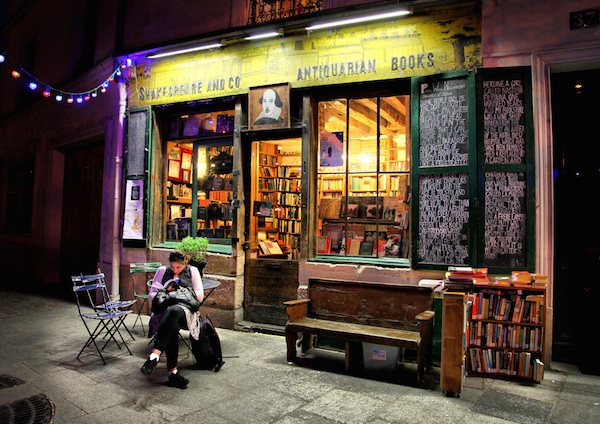 Independent sellers of antique books line the river Seine from the Quai de la Tournelle to Quai Voltaire, a stretch of just over a mile. They've been doing it for more than 500 years. Most of the books are in French, but there are also paintings, posters, postcards, and magnets to peruse. At sundown, the bouquinistes (booksellers) close up shop by simply closing and locking the lids of the big green boxes that display their wares—boxes you may have seen in Impressionist paintings of Parisian streetscapes.
Cost: $
What to buy: A first edition of L'Étranger that smells like the Seine.
Don't miss: Shakespeare and Company. Though not actually a bouquiniste establishment, it's right in the area and a must-visit for any book lover. The shop, which appeared in Ernest Hemingway's A Moveable Feast, is brimming with used books—many in English.
Want to see the bouquinistes in person? This 7-day tour of Paris and Florence includes free time to shop on your own.
Taipei, Taiwan | Shilin Night Market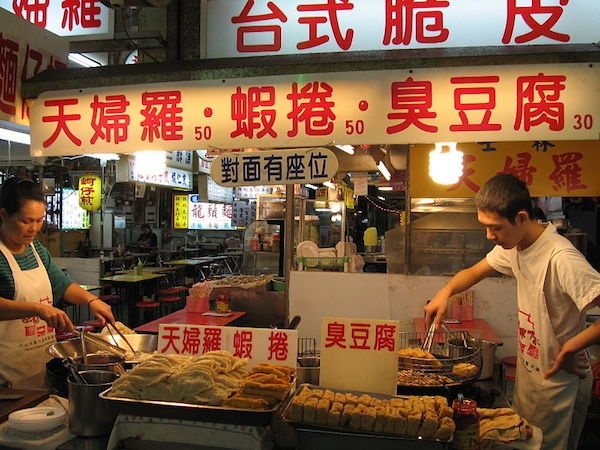 The Shilin Night Market is the biggest and most famous night market in Taipei and stays open until 1 or 2 in the morning. A holy grail for foodies, it's where you go to eat durian ice cream, snack on fried buns, and sip milk tea while trying on the latest and greatest in shoes, costume jewelry, and trendy clothes.
Cost: $
What to buy: Accessories. Shilin Market is the place to kit yourself out in hair accessories, funky tights, and glittering crystal Hello Kitty necklaces.
Don't miss: Try stinky tofu, Taipei's famously odoriferous fried tofu snack. It can smell like urine, manure, or bad meat, but it's actually delicious, and the stinkier it is, the better it tastes!
Florence, Italy | Ponte Vecchio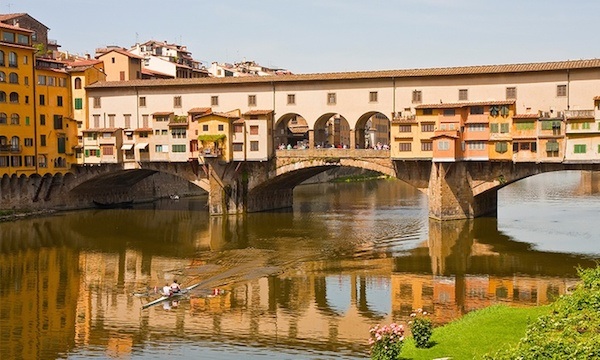 The Old Bridge on the Arno River has been around for nearly a thousand years, and it has always been home to shops on either side. Gold merchants have sold jewelry on the Ponte Vecchio for centuries, and visitors here will be dazzled by each merchant's windows. Don't be shy—the stores welcome you to try things on, even if what you're really after is just the experience of wearing $50,000 around your neck.
Cost: $$$
What to buy: Gold jewelry. Many tourists buy Saint Anthony and Saint Christopher medallions or thin gold chains, but this is also the place to visit for an all-out shopping splurge.
Don't miss: Just off the bridge are several restaurants where you can sample bistecca fiorentina, Florence's famously melting T-bone steak served with a drizzle of olive oil.

Los Angeles, California | Rodeo Drive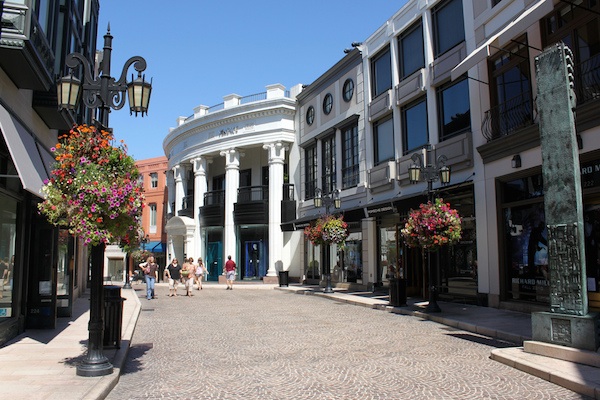 Rodeo Drive in Beverly Hills is three blocks of upscale shopping recognized the world over. It's where you go when you have money to burn and a makeover montage to film—or when you want to spot celebrities on their days off.
Cost: $$$
What to buy: Shoes, designer handbags, and chic clothing. Be sure to find out if the salespeople work on commission à la Pretty Woman before plunking down your credit card.
Don't miss: At Agent Provocateur and La Perla, you can find nighties that cost more than your monthly rent.
Istanbul, Turkey | Spice Market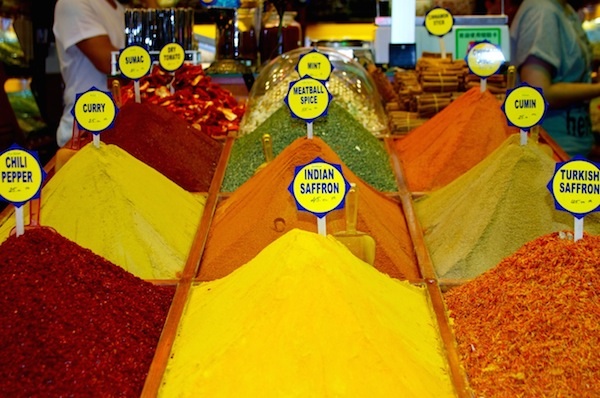 The Grand Bazaar is grander, but it's also stuffed to the rafters with cheaply made souvenirs aimed at tourists. The smaller, colorful Spice Market is far more authentic. This 17th-century bazaar is filled with fragrant stalls selling not just spices but also dried fruit, nuts, caviar, and candy.
Cost: $
What to buy: To re-create Turkish dishes at home, you'll want to pick up some saffron—either the dark-red Spanish kind or the orangey local variety. Dried figs are another regional favorite, and they're easy to travel with.
Don't miss: Turkish delight. In contrast to the white, mushy cubes you might be picturing, Turkey's varieties of Turkish delight are often elaborate, with nuts, sauces, and fruity fillings.
Boston, Massachusetts | Newbury Street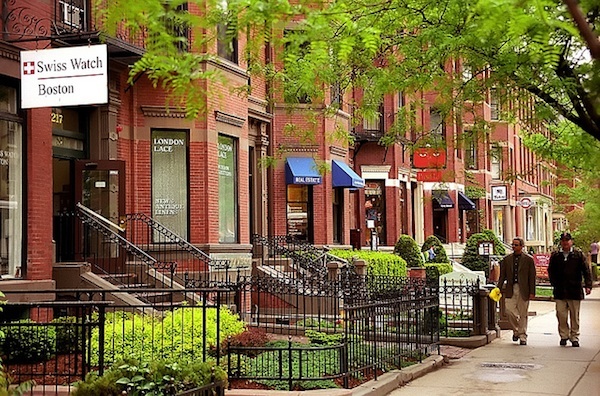 It doesn't get more Boston than Newbury Street: eight tree-lined blocks peppered with charming brownstones, independent shops, salons, and plenty of restaurants. You'll also find a smattering of higher-end retailers, including Burberry and Kate Spade. Sip a cup of coffee and people watch on a leisurely stroll toward the Boston Public Garden—this thoroughfare dead-ends there on the north side.
Cost: $$
What to buy: Women's clothing. Scan the racks at the two-story H&M, try on indie designers' threads at Crush Boutique, or find the perfect denim at The Blues Jean Bar.
Don't miss: Grab a scoop of Chunky Monkey or Phish Food at Ben & Jerry's. The famed Vermont ice-cream maker chose Newbury Street as the location for its flagship store in Boston.

San Juan, Puerto Rico | Old San Juan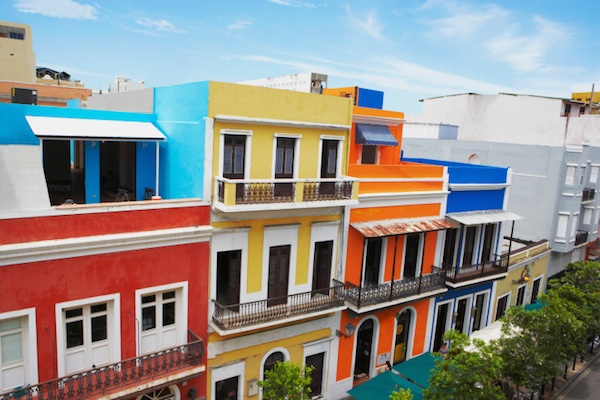 San Juan's 500-year-old historic district is a venerable spot to shop for jewelry, ceramics, rum, and other local handicrafts, as well as designer wares from Ralph Lauren and Coach. Better yet: since Puerto Rico is a US commonwealth, you won't have to pay a duty on purchases. Wear comfortable shoes—the narrow cobblestone streets are uneven in places.
Cost: $
What to buy: Caretas. These papier-mâché masks depict devilish creatures with menacing horns and fangs and are traditionally worn during Carnival.
Don't miss: The cigar vendors on the street. You can watch them hand roll your stogies before you buy.
New York City, New York | West Village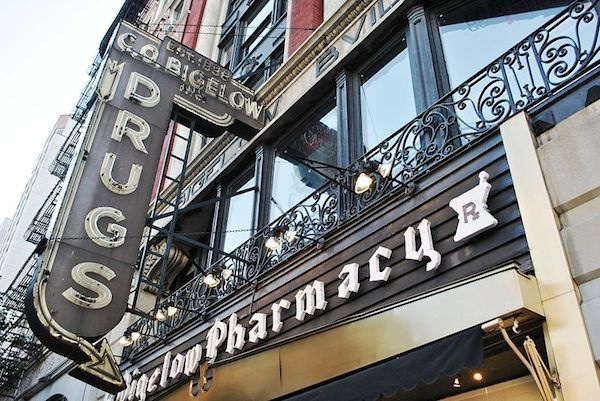 New York City's West Village earned the nickname of "Little Bohemia" nearly a century ago, when artists and writers settled into brownstone studios above smoky cafés set along the neighborhood's cobblestone streets. Now, shoppers can grab pieces of history by rifling through clothes and kitschy ephemera at thrift stores and antique shops. While you're hanging out in Jack Kerouac and Dylan Thomas's old stomping grounds, you can honor the village's literary tradition with a stop at an indie bookshop.
Cost: $$
What to buy: All things vintage. Dig through piles of dusty, rare records and find a well-worn concert shirt to match. Tap into your inner Betty Draper by picking up 1960s dinner-party dresses and accessorize with mod-style metal purses.
Don't miss: C.O. Bigelow has the feel of a bygone apothecary, with rows of bottles filled with old-fashioned hair-dressing oil and quirky elixirs. The shop's notable customers have included Mark Twain and John Belushi. Get coupons for C.O. Bigelow here.
Photos: Shakespeare & Co Books; Paris by Christine Zenino under CC BY 2.0; Boston - Newbury Street Brownstones by David Ohmer under CC BY 2.0; Shilin Night Market, Taipei, Taiwan by Sengkang; Italy-0975 - Ponte Vecchio by Dennis Jarvis under CC BY-SA 2.0; Via Rodeo Drive by Prayitno under CC BY 2.0; Istanbul Spice Market by Amy Thomann, Groupon; C. O. Bigelow by Elisa.rolle under CC BY-SA 4.0
Find more shopping destinations on Getaways:
| | | |
| --- | --- | --- |
| | | |
| Chicago's River North | Paris and Florence | Midtown Manhattan |