GROUPON GUIDE TO WASHINGTON-DC
Sierra Nevada's Pale Ale Pioneered Craft Beer. At 34, It's Almost Old Enough to Run for President.
BY: Shannon Jewitt |
Apr 25, 2014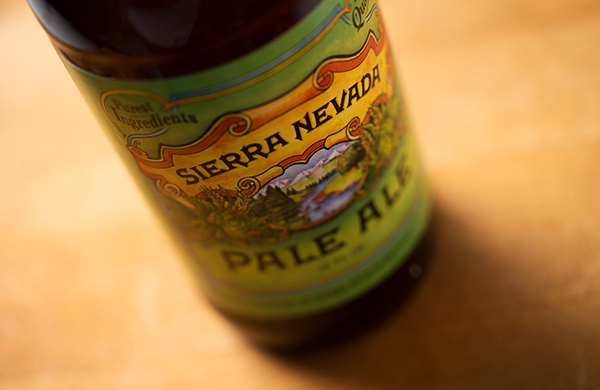 There are almost 3,000 craft breweries in the United States. In this edition of Beer Stalker, we investigate Sierra Nevada Brewing Co.'s Pale Ale, the brewery's bestseller with a vision for America.
The beer:
Sierra Nevada Brewing Co.
's Pale Ale
Malts:
Two-row pale, caramel
Style:
Pale ale
Hops:
Magnum, Perle, Cascade
Was the pale ale Sierra Nevada's firstborn?
The pale ale is Sierra Nevada's flagship beer, so people often assume it was the first beer produced by the brewery. The first beer Sierra Nevada's founder, Ken Grossman, brewed was actually a stout. The pale ale came shortly thereafter, in 1980, said Ryan Arnold, Sierra Nevada's communications manager.
What made the pale ale so popular?
Although the beer appeals to a wide range of drinkers now, it was considered particularly bold when first released. Most Americans were accustomed to domestic lagers, punctuated by the occasional Heineken. Grossman used to say that at first 90% of the people who tried Sierra Nevada's pale ale hated it, but the 10% who loved it,
loved
it. "Mercifully, that percent seems to have shifted over the years," Arnold said.
Was it harder to get good hops in 1980?
Yes. At the time, small brewers didn't have access to varied or high-quality hops, so Grossman began driving up to Yakima, Washington, to get his hands on them. He brought back numerous types, but he loved Cascade hops, a variety that was developed in the '70s and was just making itself known. "He was just enamored with the pine and citrus and grapefruit character," Arnold said. "And he ultimately put that toward a pale that was slightly more assertive than a pale ale you would have found in the UK."
The Sierra Nevada Pale Ale is 34 years old, almost eligible to run for president. If the beer were running for office, what would its campaign platform be?
"I suppose it could be something along the lines of a pioneer marching craft beer farther into the future, helping to march craft beer farther into the future," Arnold said. "I don't think we'd ever imply that we were solely doing that. We can help it along."
Photo by Andrew Nawrocki, Groupon
BY: Shannon Jewitt
Resident Beer Stalker Shannon has an insatiable thirst for craft beer. Despite being a vegetarian, she always makes an exception for fries cooked in duck fat.