GROUPON GUIDE TO SAN FRANCISCO
Sinfully Delicious: Chocolate Desserts in San Francisco
BY: Anita Chu |
Feb 6, 2014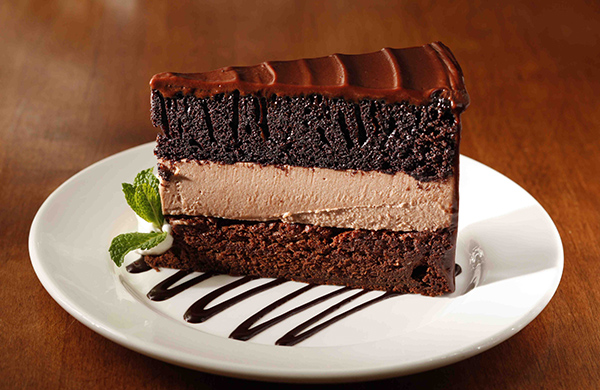 Chocolate in all its different forms, from bars to bonbons to ice cream, is not hard to find in San Francisco. This includes the city's restaurants, where a myriad of clever, creative, and just plain indulgent chocolate desserts challenge anyone's willpower. No basic brownies or fudge cake; here are the most unforgettable chocolate desserts the city has to offer.
Baker and Banker's XXX Chocolate Cake
Partnerships don't get much more delicious than Baker and Banker, a restaurant opened by husband and wife team Jeff Banker (the chef) and Lori Baker (the pastry chef). The high banquettes and dark wood paneling give the restaurant a cozy, romantic vibe, ideal for intimate conversation and the inventive new American cuisine. End the meal with Lori's signature XXX chocolate cake, a triple threat with layers of flourless chocolate cake, chocolate cheesecake, and devil's food cake. You can also pick up a slice of the cake at the bakery right next to the restaurant.
Located at: 1701 Octavia St
A16's Chocolate Budino
The casual, lively A16 has become a San Francisco staple for its perfectly charred, wood-fired pizzas. However, don't skip dessert: Budino is a traditional Italian dessert similar to pudding or custard. A16's version tucks the velvety custard into a chocolate cookie crust, and tops it with sea salt and a drizzle of olive oil, making a dynamite combination of salty and sweet.
Located at: 2355 Chestnut St
Chocolate Lab's Lab Cake
Michael Recchiuti's chocolates are a must for any chocoholic, but perhaps even better are the plated desserts at his restaurant Chocolate Lab. Tucked away in Dogpatch, this place resembles a cross between French bistro and science lab. Recchiuti mixes his restaurant background with some fun experimental dishes. The signature Lab Cake is Recchiuti's ever-evolving take on chocolate cake; its current incarnation is a mousse cake with a milk chocolate center served with nougatine and chocolate sorbet.
Located at: 801 22nd St
Gary Danko and Café Jacqueline's Chocolate Souffles
Rich and ethereal may seem like a contradiction, but chocolate soufflé is that contradiction realized: both delicately light and satisfyingly rich at once. For best chocolate soufflé, it's a tie between Gary Danko and Café Jacqueline.  Gary Danko's impeccable service, consistently excellent contemporary new American cuisine make it a fine dining institution in San Francisco.  It's hard to choose from their extensive dessert menu, but the chocolate soufflé with vanilla and chocolate sauces is difficult to resist. In comparison to Gary Danko, Café Jacqueline specializes in soufflés both savory and sweet. This very French, very intimate restaurant is date-perfect; the soufflés are sized for sharing, and the bittersweet chocolate soufflé the sweetest of endings.
Gary Danko is located at: 800 N Point St
Café Jacqueline is located at: 1454 Grant Ave
Foreign Cinema's Pot de Crème
Sometimes nothing but a pure hit of chocolate will do. Foreign Cinema's pot de crème fits the bill admirably: made with Valrhona chocolate, they are heady, dark, pure pleasure, topped with a swirl of Chantilly cream. They are a perfect denouement to Foreign Cinema's California-Mediterranean cuisine. Make it dinner, dessert, and a movie: as its name implies, the restaurant shows foreign and independent movies on the wall of the outdoor courtyard. Don't miss their art gallery (called Modernism West) as well.
Located at: 2534 Mission St