Singer-Songwriter Josh Ritter Talks Fact and Fiction
BY: Emily Wachowiak |
Feb 12, 2014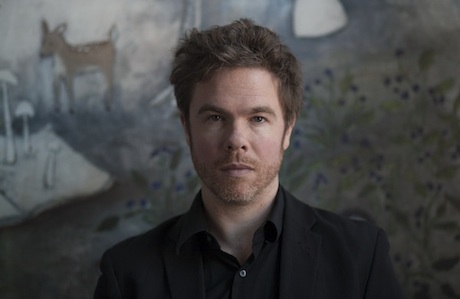 Songwriter-turned-novelist Josh Ritter discusses what he's been reading, his recent switch from the mythological to the autobiographical, and why writers sometimes need Dumbo's magic feather.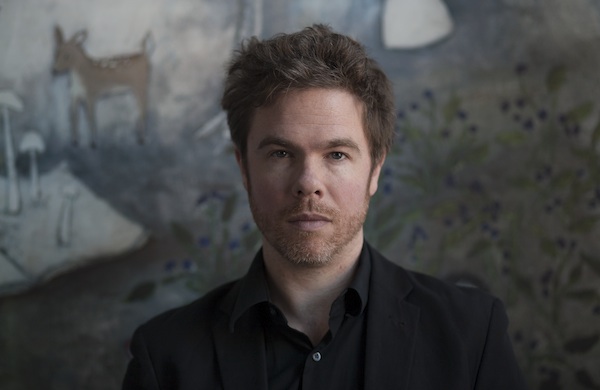 Josh Ritter's songs are novels unto themselves, relaying colorful stories about everything from post-apocalyptic romance to an Egyptian mummy brought back to life. So it wasn't a huge leap when the musician,
named one of Paste magazine's 100 Best Living Songwriters
, wove one of his fantastical tales into a full-length book:
Bright's Passage
. But Ritter's most recent album,
The Beast In Its Tracks
, veers from fiction into autobiography, chronicling his recovery from divorce. The release, which plays like an emotionally grounded counterpart to Bob Dylan's
Blood on the Tracks
, was praised by critics from the
Guardian
and
American Songwriter
, and proved that the musician could move fluidly between the worlds of fact and fiction. The folk singer returns to Chicago for a two-night acoustic engagement at Fourth Presbyterian Church on February 20 and 21. Beforehand, we spoke with him about turning songs into novels, turning albums into memoirs, and what his pen's busy scrawling now. Although the Friday show is sold out,
tickets are still available
for Thursday's performance.
GROUPON: What writers—songwriters, novelists, or otherwise—have most influenced your writing style?
JOSH RITTER: As a verbose person who works hard at corralling his own writing into concise thought, I appreciate the hyper-wordy folks like A.S. Byatt, Umberto Eco, and Eudora Welty. That being said, razor-sharp writers like Jim Thompson and Muriel Spark kill me too. And for all my thrill-hankering, Stephen King is the man for me.
G: You've mentioned that the story idea for Bright's Passage began as a song. How did you decide to expand it into a full book?
JR: The notion that I could go from a song into a novel was like the magic feather Dumbo thought he needed to fly. [At first], I believed the song just needed to be stretched out. It didn't happen that way, but it was a start!
G: Your older material has a lot of fantastical/mythological elements, whereas the most recent album seems more rooted in autobiography. Was that a conscious choice? Are you becoming more interested in the real and less in the otherworldly?
JR: The wily thing about divorce—what really makes it a kicker—is that it is intensely painful and yet thoroughly prosaic. The challenge was to write about something so many people are so familiar with in a way that was both respectful of my own experience and respectful of the experiences of others. At the time, I was so out of my head that the real world seemed pretty otherworldly!
G: What's on the horizon for you—a second novel, a new album, or another project altogether?
JR: I am on fire right now. Songs or novel, whatever in me [that] fires is firing. I'm enjoying the writing now more than ever in my life. I feel like there is never a plateau in writing. I just feel like things are getting weirder. And happier.
Photo by Laura Wilson