Sisters Marie Hidden Gems
BY: Kaitlyn and Lisa Marie |
Jan 8, 2015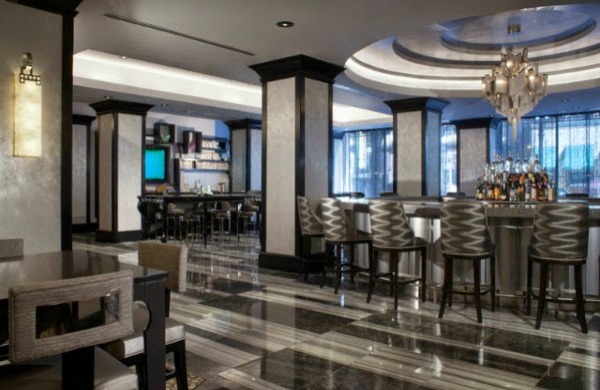 Over the past few years, we have attended some great blogging events and celebrated some personal milestones at some memorable places throughout the city. Chicago is the BEST city to eat and drink in (not that we're biased) but sometimes it's hard to decide on a place because our options are endless. With that said, we wanted to share a few of our favorite "hidden gems," perfect for your next date night.
1. Adamus Lounge - Located in the Silversmith Hotel in Chicago, I attended a blogger brunch there and the décor is beautiful, elegant, and feels regal (and there is this one chandelier over the main bar that is beyond stunning!) The food was outstanding and not to mention their amazing mimosa bar that was set up for the event which was set up with various different juices and bubbly to choose from. This is perfect for brunch with the girls or a cocktail on date night - Lisa
2. RM Champagne Salon - I first went here for the CBN's 500 Membership Mark Event back in 2013. The place is unlike anything I'd ever been too. You need to walk down a cobblestone alley tucked away off the street and as soon as you turn the corner you are whisked away to a French garden. The outside is truly beautiful. Then you go inside and it just gets better. The decor is beautiful (think candles everywhere), the drinks are delicious, and the light bites were great too. I've been back a few times and I plan to go again! A great hidden gem for a date night, event, or girls night out! – Lisa
3. Suite Lounge - We attended a bon voyage party for Jessica here a few years back and have talked about going back since. It was slightly hard to locate from the street because the entrance is pretty narrow but once we descended down the winding stairs, our eyes were wide with adoration of the stone walls that resemble an underground cave, lit up with candles and soft white lights. This is just how I imagine date night - a night spent "somewhere only we know" with my husband – Kaitlyn
4. Three Dots and a Dash - This cocktail focused tiki lounge features a craft approach to both classic and modern tiki cocktails with fresh juices made in house daily. The name of the place is Morse Code for "V" standing for Victory. This code was used at the end of World War II when the soldiers were heading home. How cool is that!? Also, this is a LITERAL hidden gem because the entrance is in an alleyway and you'd miss if you blinked, but that's part of the fun. I think this would be great for a blind date because there would be a lot to talk about and fun drinks to try – Kaitlyn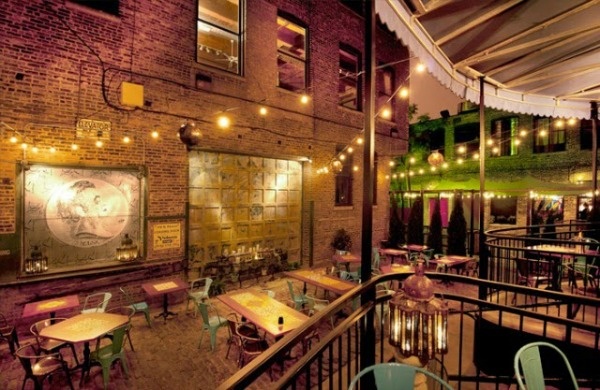 5. The Vault at The Bedford - My husband took me for my birthday last year and I fell in love with the concept. This place is rich with architectural history, an elegant ambiance and classic Chicago touches. Many original elements from the 1920's remain intact throughout the space. The unparalleled Vault, with its magnificent copper safety deposit boxes and steel doors, offers a remarkable step back in time. Lastly, if they still serve the salted caramel marshmallow...do NOT think twice! - Kaitlyn
What are some of your favorite hidden gems? We love trying new places!
BY: Kaitlyn and Lisa Marie
2 sisters (in-law) who share everything from relatives to clothes. We c-write our blog which includes lifestyle inspiration from fashion to décor, recipes events and more (but we promise to keep the rhyming to a minimum!)