Six Famous Coats and Where to Find Them
BY: Kelly MacDowell |
Nov 25, 2013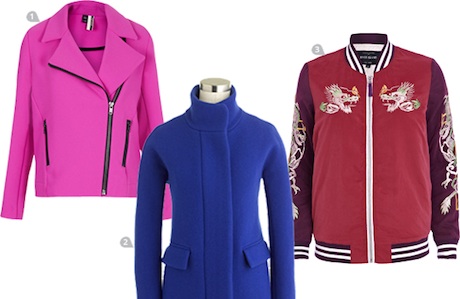 You'd think that Humphrey Bogart and Inspector Gadget would have very little in common. But, if you were forced to draw either one in a game of Pictionary, you'd be hard-pressed not to include the same item: a classic trench coat. Whether it's Neo dodging bullets in classic black, or Mary Poppins touching down in her duster, many characters have made a certain type of outerwear iconic. Here are six coats—three for men, three for women—that you can bundle up inside to look (but not feel) as cool as a movie star.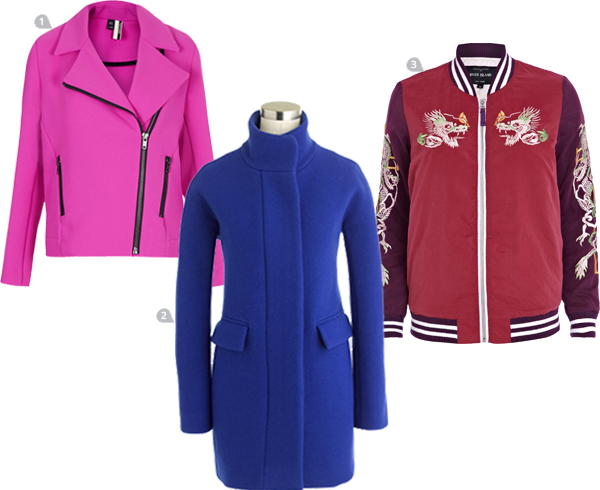 Women's coats:
1.
Grease
:
Heavy crepe biker jacket
, Topshop ($250) When you can't decide whether to be a T-Bird or a Pink Lady, compromise by wearing Danny Zuko's trademark coat in a Frenchie-approved shade of pink. 2.
Moonrise Kingdom
:
Stadium-cloth cocoon coat
, J. Crew ($350+) In regal blue, this coat's cocoon-inspired silhouette evokes a more mainstream variant of Tilda Swinton's cerulean cape from the Wes Anderson film. 3.
Drive
:
Red embroidered bomber jacket
, River Island ($130) Women can try on Ryan Gosling's criminally cool look with a varsity-style coat, which swaps a shiny scorpion for embroidered dragons.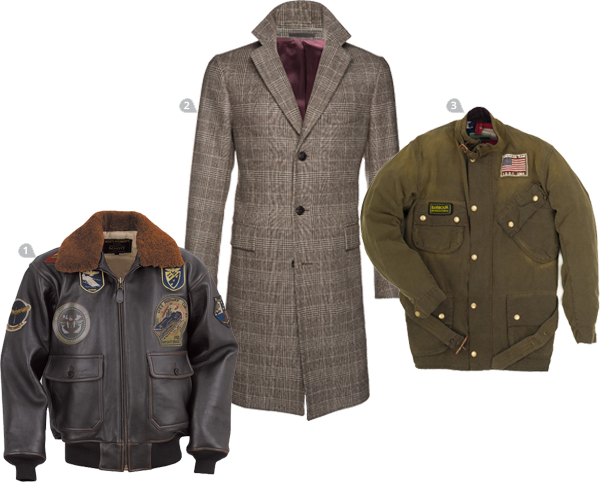 Men's coats:
1.
Top Gun
:
G-1 Wings of Gold leather bomber jacket
, Alcala's ($599.99) Made by iconic leather retailer Schott NYC, this patched-up bomber is almost a dead ringer for Maverick's Air Force–issued version. 2.
Sherlock Holmes
:
Brown wool-hemp coat
, Suitsupply ($569) A modern-day detective would certainly look smart in this fitted coat with a glen-check pattern. 3.
Taxi Driver
:
Rexton waxed jacket
, Haberdash ($799) Rexton says Steve McQueen was the inspiration for this olive-toned coat, but it also conjures images of DeNiro as Travis Bickle.
BY: Kelly MacDowell
Kelly's first concert was Fleetwood Mac and her first career was in the beauty industry. Now a style and music writer, she loves Project Runway and her dog, Watson.