Six Versatile Wines for Holiday Feasts
BY: Kevin Moore |
Dec 6, 2013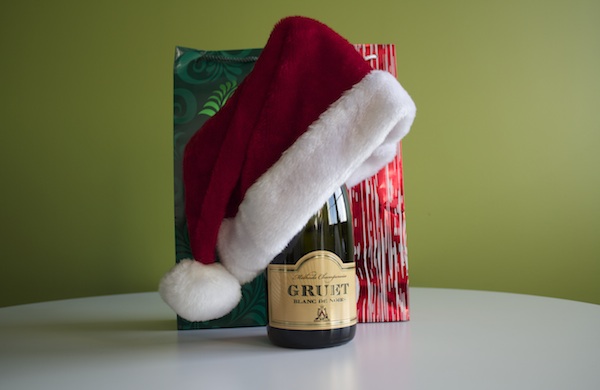 Holidays are times for family parties and for large, festive meals to feed those in the party. Finding the perfect wine to serve can be a challenge, so we assembled a list of six trusty—and relatively common—standbys that are sure to pair well with a wide range of foods. Whether you're looking for red, white, or sparkling, we recommend a bargain-priced crowd pleaser as well as a bottle that could qualify as a bit more of an indulgence but not quite a splurge.
WHITE WINE: Riesling
Dry riesling is easily one of the most food-friendly wines available. The grape's relatively high levels of natural acidity not only cleanse the palate with each sip but also trigger the body's natural salivary response, which subconsciously makes you want another bite of food.
$10-ish | Chateau Ste. Michelle riesling, Columbia Valley, Washington State: A bit of residual sweetness rounds out the fruit flavors, complementing the hints of ripe peach.
$20-ish | Leitz Dragonstone riesling, Rheingau, Germany: Minerality and a pleasant acidic tingle keep this wine crisp amid the tart apple notes.
RED WINE: Pinot Noir
Like riesling, pinot noir is relatively high in acidity compared to most red varietals. More importantly though, pinot noir's tannic structure tends to be less robust, which means that the wines are less likely to completely overwhelm the flavors of the food.
$10-ish | Mark West pinot noir, California: With its aromas of dark red berries, this entry-level pinot is reliable and, most importantly, accessible.
$20-ish | Jigsaw pinot noir, Willamette Valley, Oregon: Tart cherries and subtle baking spices are more prominent in this wine, which also benefits from a bit more natural acidity.

SPARKLING WINE: Champagne and more
Holidays are celebrations, and no wine is better suited for a celebration than a sparkling wine. Pop a bottle at the start of the meal and let the wine's crisp flavors and refreshing bubbles serve as a festive palate cleanser. As an added bonus, sparkling wines have the welcome ability to cut right through heartier food flavors, which makes them another classic choice for pairing with difficult meals or cuisines.
$15-ish | Gruet blanc de noirs, New Mexico: Head and shoulders above any other sparkling wine you can find for this price. As a blanc de noirs, the wine will have a salmon-pink hue as well as some more pronounced berry flavors.
$40-ish | Duval-Leroy, Champagne, France: As far as champagnes go, this is a lighter style. Expect refreshingly tart citrus and limestone flavors instead of rich, toasty oak.
Photo credit: John Flaherty, Groupon
BY: Kevin Moore
Iowa-born, Arizona-raised, and Illinois-tax-paying writer who can answer any Trivial Pursuit question about wine or snakes.