Sludge, Fudge, and the Second Birth of Pontiak at the Hideout
BY: Roy Ivy |
Feb 17, 2014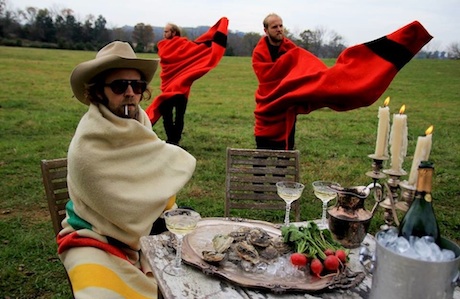 If your band has more than two siblings, chances are you suck. Unless you're the three-headed hydra called Pontiak.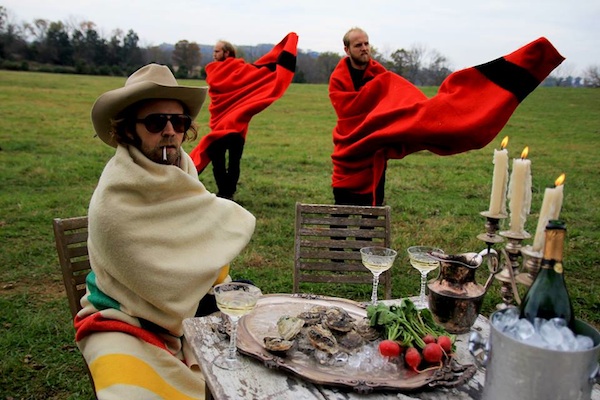 It's an unwritten rule that bands that comprise two brothers are typically great, but three tips the scales into Sucktown. With just two siblings to bicker over songwriting, you get the Kinks, the Jesus and Mary Chain, Radiohead, Pantera, Oasis, the Everly Brothers, and pre-1985 Van Halen. Three tends to get you tripe like Hanson and the Jonas Brothers. Consider
Pontiak
(and, sure, the Beach Boys) the exception that proves the rule. If there's a poster of brothers Van, Jennings, and Lain Carney, it's more likely to be peeling off a nicotine-stained basement wall than framed above a preteen's bed. The band's latest fuzzed-out hodgepodge,
Innocence
, has left critics scrambling for comparisons since its release on Chicago's own Thrill Jockey Records. Some say the band resides somewhere on the spectrum between the sludgy stoner metal of Black Sabbath and the country-tinged rock of Crazy Horse. For my money, they're a less sweaty version of Vanilla Fudge, especially when they put the psychedelic hammer down and let the organ bleed out. Stoner rock? Nah, it's too focused and melodic—though to be fair, it swings from aggressive to contemplative like a whiskey bender. At the
Hideout
, odds are you'll be too enraptured in a massage of distortion to really care.
(Saturday, February 22, at 9 p.m. $10; buy tickets here)
BY: Roy Ivy
Guide Staff Writer
Roy left The Polyphonic Spree choir and his punk band The Tah-Dahs to become a balding Chicago writer and folksinger. Find him on Twitter @RoyIvy.