Small Plates to Share: Atlanta's Best Tapas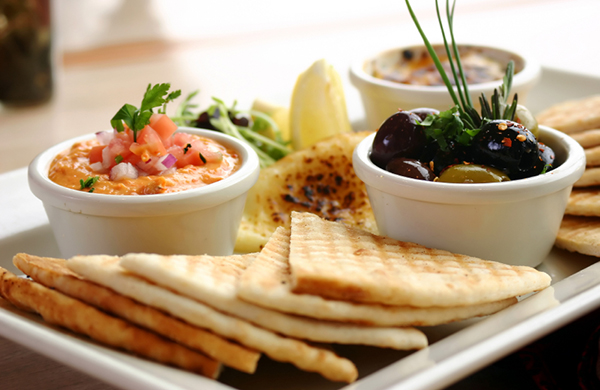 Nothing brings people together like sharing food, and tapas restaurants provide common ground for your whole party, as you compare your impressions of several selections from smaller plates. This Spanish tradition is a great way to get to know your friends, and it allows you to try several different flavors in an evening without feeling overly stuffed. It's also a fun date idea, as you immediately have something to discuss as you are effectively sharing a meal. Thankfully, Atlanta has no shortage of tapas spots that are perfect for snacking away the evenings with someone special. Noche, with a few locations throughout the city, is one of the more laidback tapas restaurants in town. Expect friendly service, drink specials and a comfortable environment swathed in red and brown tones. It's a great place to meet up with friends for a relaxed evening, catch up over a cocktail or two and then dive into some fried goat cheese fritters. There are plenty of seafood options as well, like the ever-present shrimp and grits, or you can go healthy with the fresh grilled asparagus. Just be sure to share the diminutive delights with everyone at the table. If you want a more upscale experience, consider The Iberian Pig on Decatur Square. You'll need reservations for busier summer evenings, as this popular spot tends to fill up fast, and the patrons like to linger over several rounds of tapas. The dark interior makes it a romantic spot as well; it can be a bit pricey for anyone with a gaggle of small children, which means it's perfect for date night, when mom and dad can find a babysitter and sneak away. The Iberian Pig is also a strong contender for best spot to take an out-of-towner, though you don't need an excuse to snack on their delicate meat selections. Charcuterie is of course the main draw, but you don't have to leave your vegetarian friends at home here, thanks to a separate menu full of meat-free options. While both Noche and The Iberian Pig offer small-meal options that are perfect for sharing, Atlanta has many more hidden gems throughout the city. With dim lighting, lingering courses and the perfect excuse to make conversation, local tapas restaurants offer some of the most romantic casual dining options around.
BY: Gayot
GAYOT.com serves as a leading worldwide authority on the good life. Millions of readers turn to Gayot's savvy, professional reviews on dining, travel and lifestyle. From "Best of" lists and travel guides, to a searchable restaurant and hotel database, Gayot provides dependable coverage while keeping up with the latest trends and news.