Sneakers Are Couture Now. Karl Lagerfeld Said So.
BY: Michelle Schuman |
Feb 5, 2014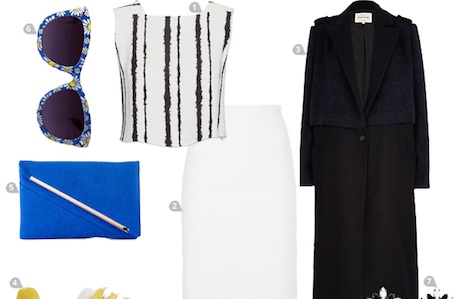 Models are strolling the runway in high-fashion versions of the comfy kicks. Quick, put on this sneaker-friendly outfit while you still have time to rest your toes.
Isabel Marant may have started it, but Karl Lagerfeld has made it official—sneakers are now haute couture. For the spring 2014
Chanel show
, Lagerfeld sent model after leggy model bouncing down the runway in sneaks, giving everyone an unexpected and lighthearted break from the standard dress-and-stilettos combo. Of course, these are not the gym shoes you'd throw on to hit the treadmill. Like those seen in the Chanel collection, high-fashion versions are dressed up with bold prints, metallics, and even rhinestones. And sure, styling sneakers elegantly is more challenging than throwing on your favorite pumps, but it's worth the effort to take advantage of this comfy trend while it lasts.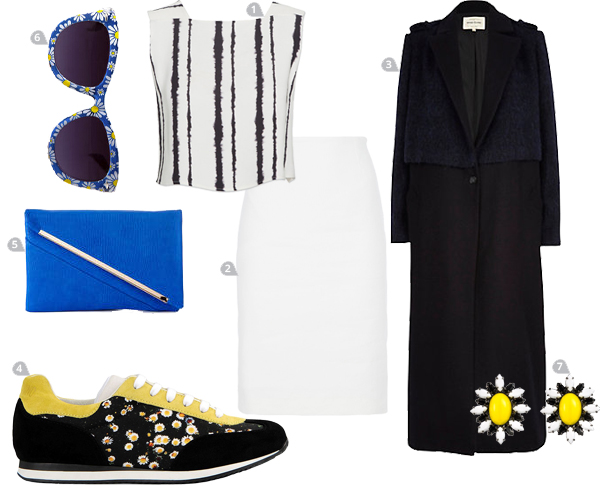 The Look
The key here is balancing fun and formality—start by pairing a silk crop top with a form-fitting pencil skirt. (Be sure the skirt hits at or just above the knee to keep legs looking long.) The daisies on the shoes and shades add whimsy, but are grounded by the simple, modern clutch. Drape a long coat over your shoulders to drive home the outfit's elegant edginess. 1. Cropped silk blouse;
Intermix
($245) 2. Textured pencil skirt;
Farfetch
($180) 3. Maxi coat;
River Island
($130) 4. Patterned sneakers;
ShoeScribe
($295) 5. Blue clutch;
Francesca's
($38) 6. Daisy sunglasses;
Francesca's
($14) 7. Earrings;
Dannijo
($245)
BY: Michelle Schuman
Michelle is a freelance fashion designer and dancer from Detroit. She has traveled the US extensively (and loves it!), but her biggest goal is to travel abroad.