Soul 101: A Playlist by the DJs Behind Windy City Soul Club
BY: MAE RICE | 5.2.2013 |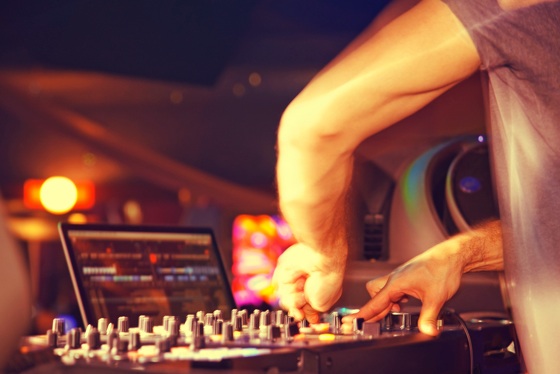 Oddly enough, DJ Nick Soule first got interested in soul music by collecting punk records—tracing the influences of his favorite bands, such as The Clash, led him to the genre. Xavier Veles, meanwhile, was turned onto soul by local radio, as well as friends in the vintage scooter scene. Nowadays, Nick and Xavier—along with fellow soul aficionados Aret Sakalian and Jason Berry—host Windy City Soul Club, the Empty Bottle's monthly dance party spotlighting rare soul tracks. They've been at it for more than four years, drawing a crowd that Aret describes, somewhat tongue in cheek, as "young, energetic, and well-behaved."
The foursome compiled the following playlist of a dozen soul gems to introduce newcomers to their favorite genre.
1. "Hanging On," Marvin Gaye
2. "I Really Love You," The Tomangoes
3. "Move On Up," Curtis Mayfield
4. "Don't Leave Me," The Admirations
5. "Fifteen Cent Love," Albert Jones
6. "Little Miss Sweetness," The Vipers
7. "Somebody's Always Trying," Ted Taylor
8. "Catch Me I'm Falling," Ester Phillips and the Dixie Flyers
9. "Yes I'm In Love," Unique Blend
10. "Funny Situation," The Inspirations
11. "Warm Summer Nights," The Stimulators
12. "One Way Street," Jigsaw
For further soul finds, Jason recommends heading to the South Side's Beverly Records (Morgan Park), Record Dugout (Clearing), and Hyde Park Records, as well as "the dreaded eBay." As for events outside their own party, he and his fellow DJs suggest Double Door's monthly Soul Summit, as well as DJ nights at The Hideout and The Whistler.
BY: Mae Rice
Guide Staff Writer
Mae Rice is a Groupon Guide staff writer who writes about eyelash extensions, French food, what "business casual" even means, and other style and food topics.