Southern History Fun for the Non History Buff
BY: Catherine Lee |
Feb 3, 2014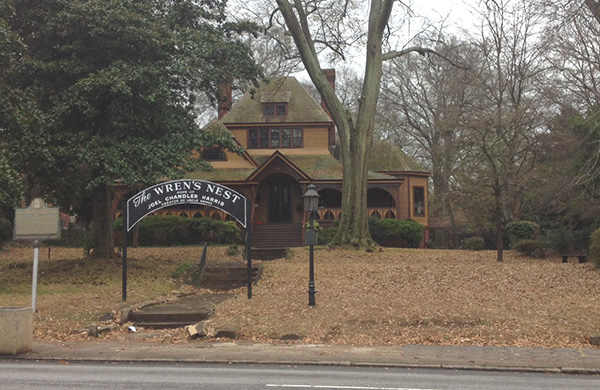 Even though Atlanta has been torn down and rebuilt a number of times, the city is steeped in history. You can still find historic buildings dotted throughout the city - from the Civil War to the civil rights movement and everything in between. Instead of putzing around a stuffy library, visit one or two of these places to get a real taste of Atlanta history:
Sweet Auburn Curb Market
- This market was first established in the early 1900s and is still a functioning municipal market today. During segregation, blacks were only allowed to shop the stalls along the curb, hence its name. Today, the market is located downtown near the Georgia State Campus. It has a number of stalls that sell meats, fish, and produce. There are also a number of small, popular eateries like
Grindhouse Burgers
and Bell Street Burritos. This is not a gentrified, downtown, touristy market like Chelsea Market in New York and Pike Street Market in Seattle. Its appearance is a little rough around the edges, but that just adds to the charm and authenticity of the place. After stocking up on groceries and getting a bite to eat at the curb market, head north one block and walk along Auburn Avenue. This is the
Sweet Auburn
district, a historically black business district and home to Ebenezer Church and the birth home of Martin Luther King, Jr. You can still see some of the facades of the historic businesses that shut down decades ago like the famous music club, The Royal Peacock. If you want a guided tour of the area, get in touch with the Atlanta Preservation Center for more information. Not too far north of the Sweet Auburn district is
Margaret Mitchell House
on Peachtree Street. You can take a tour of the famous writer's apartment and see where she wrote
Gone with the Wind
. If you're looking for a grander house museum, head north on Peachtree and check out Rhodes Hall, the home of Rhodes Furniture founder Amos Rhodes. Peachtree Street used to be lined with mansions and Rhodes Hall is one of the only remaining ones today. It was built to look like a small German castle and the interior does not disappoint. Just south of downtown is
Oakland Cemetery
. It's the resting place for many famous Atlantans like Margaret Mitchell and Maynard Jackson, and has a number of beautiful mausoleums scattered throughout the grounds. Stop by the Visitors Center, take a self-guided tour, or come for one of the events hosted at the cemetery. If you think cemeteries are creepy and/or boring, a trip to Oakland Cemetery will change that mindset.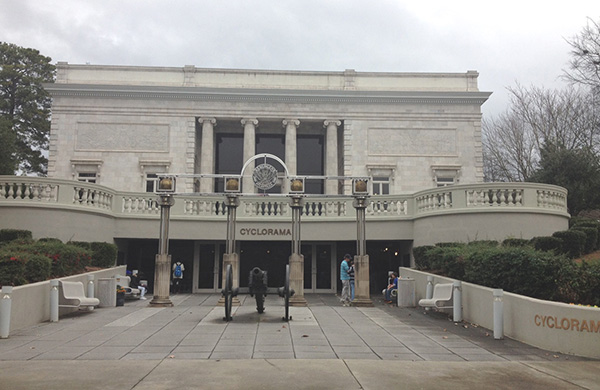 Not far from Oakland Cemetery is the
Cyclorama
located in Grant Park. It's a giant, panoramic painting depicting the Battle of Atlanta fought during the Civil War. The best part is that you get to sit on a rotating platform during the tour of the painting, which is complete with music, educational facts, and lighting. There's nothing else like it in town. Make sure to stop by the small exhibit on how the Cyclorama was installed and how, at one point, it became overrun with rats. Last, but definitely not least, head west to the
Wren's Nest
. In the West End neighborhood, it is the oldest house museum in Atlanta and the home of Joel Chandler Harris, the creator of Uncle Remus and Brer Rabbit. Plan ahead and make sure to come for a tour and storytelling. It's fascinating to tour the home of one of the most popular authors of the 19th and 20th centuries. The storytelling is geared towards kids, but it's equally as fun for adults. Looking for more adventures?
Explore all of our things to do deals.
BY: Catherine Lee
Cath moved to Atlanta for college over a decade ago, and hasn't wanted to live anywhere else since. She loves Atlanta's neighborhoods, Decatur in particular, and uncovering the city's hidden gems. In 2007, Cath and her twin sister started their fashion and lifestyle blog, Creative Loafing's 2012 "Best Fashion Blog," AsianCajuns, having realized there weren't any blogs that focused on the potential greatness of life in Atlanta. Although her sister moved to Scotland in 2011, Cath continues to share her personal style in her adventures throughout the city for all of her readers.