Study Hall Wants You to Learn While You Shop
BY: Kelly MacDowell |
Mar 31, 2014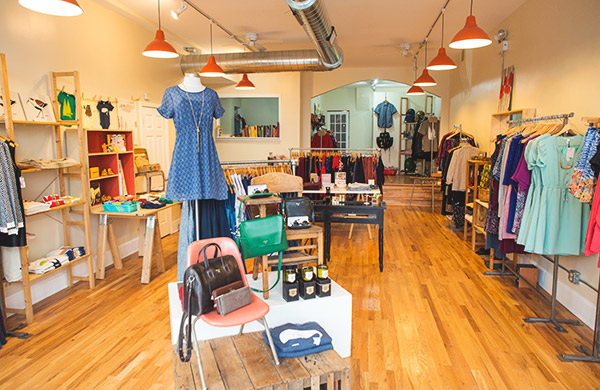 High school might have been more fun if the classes were like the themed, seasonal collections at this Ukrainian Village shop.
Northern Exposure
101 anyone?
When Naoko Nagano and her husband, Malcolm Feder, conceived the idea for
Study Hall
, they knew they wanted it to be more than just a typical clothing shop. Instead, they decided to rotate a section of the inventory every season to focus on a specific theme, or course of study. "So that's where the name came from," Naoko said. "To learn a little bit each season." For instance, last fall they hopped on the '90s resurgence by carrying '90s-inspired clothing and reissues of indie-rock records; other past topics have included the TV program
Northern Exposure
and the Beach Boys album
Summer Days (and Summer Nights!!)
. Just stepping into the store—which moved to a larger Ukrainian Village space last year—might make you feel like you're being schooled. The collection of brands is a geography lesson in and of itself, with labels such as London's Yumi, Montreal's Matt & Nat, and LA's Altru Apparel. And thanks to relationships with Michigan-based design house Marüshka and local jewelry designer Cursive Design, there's plenty to learn about Midwestern style as well. But while Study Hall's inspirations might be diverse, its prevailing aesthetic can be summed up in one word: classic. "We like classic fits, classic prints," Naoko said. "We love vintage-inspired anything … but not superwhimsical or kitschy, things that are still relevant and timeless." And whether it's a contemporary cocoon coat or something from Study Hall's small section of vintage apparel, she curates pieces she thinks would appeal to a 20-something as much as they would appeal to a middle-aged person. To give us a crash course in Study Hall style, we asked Naoko to pick five of her favorite items in the store right now. And even though she said the next themed collection probably won't show up until fall 2014, we couldn't help but notice that most of these pieces had a beachy vibe about them. (Which will be perfect if summer is ever a thing again.)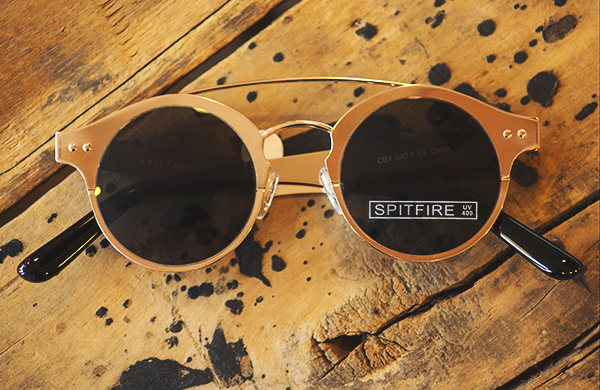 1. Spitfire CBX sunglasses ($36)
These gold shades incorporate a lot of design elements without feeling busy: two bridges, rounded lenses, and a squared cat-eye shape. The distortion-free lenses protect eyes from both UVA and UVB rays.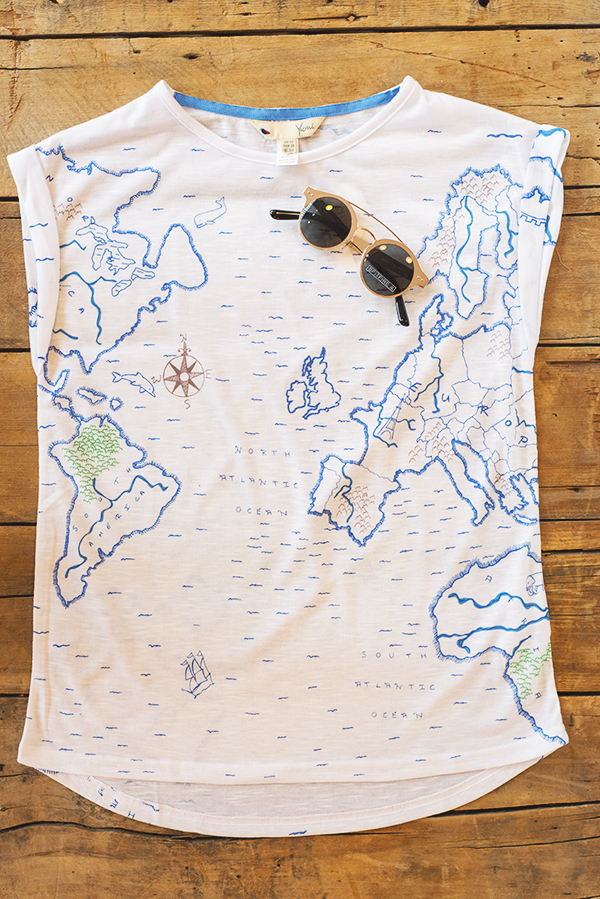 2. Yumi women's map-print T-shirt ($70)
Like the sunglasses, this top is simple but interesting with turn-up sleeves, a slightly longer hem in back, and sea creatures and ships drawn into the mapscape. The longer silhouette would pair perfectly with skinny jeans and a bright pair of flats.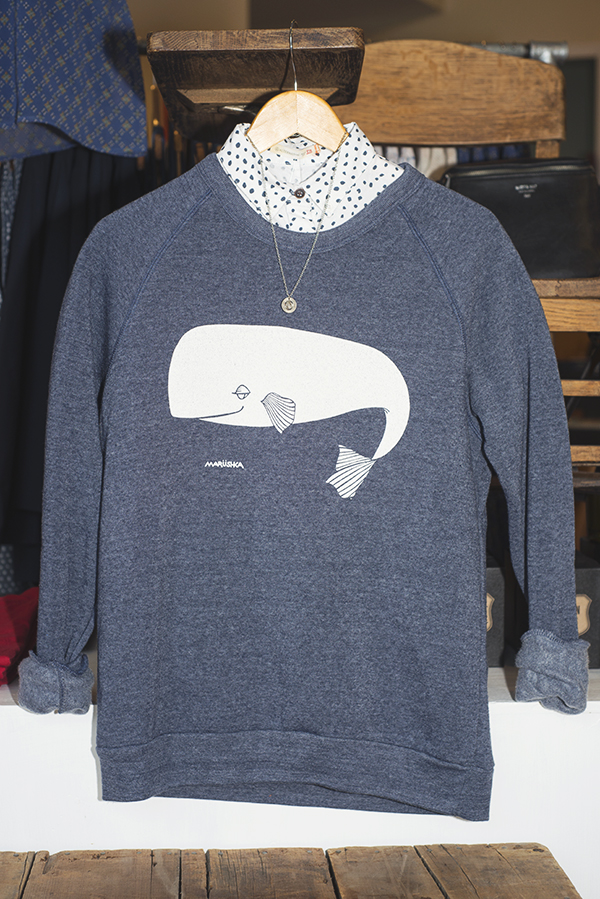 3. Marüshka Sleepy Whale fleece ($45)
This Michigan design studio has been around since the 1970s, when it became famous for its
sandpiper canvases
before expanding into silk-screened tees and sweatshirts. Study Hall commissions exclusive pieces using Marüshka's original designs and colors, and the unisex garments are some of the shop's most popular offerings.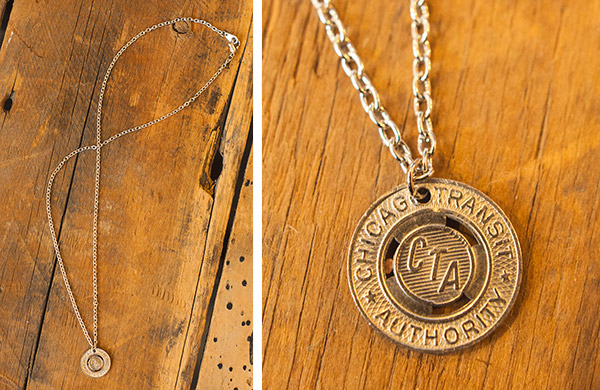 4. wonder wheel CTA-token necklace ($20)
These tokens haven't been accepted as fare since 1999, but "wearable ephemera" designer wonder wheel has repurposed them into necklaces. You've probably seen them around the city at Pitchfork, Renegade, and other fests, but they're always on hand at Study Hall.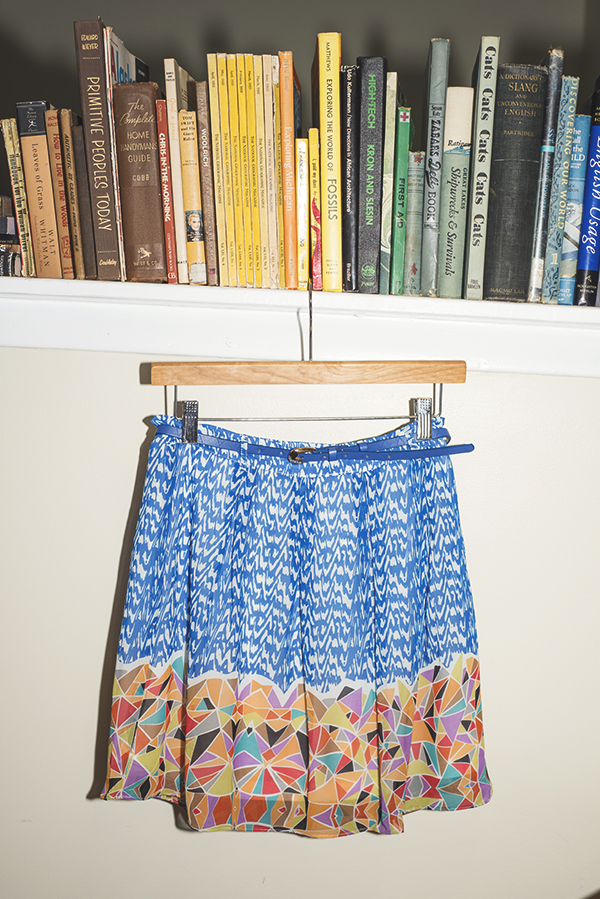 5. Yumi tropical-print skirt ($85)
If you could will spring into returning simply by wearing colors, this skirt would do the trick. The polyester design is lined and includes the royal-blue belt pictured here.
Photo: Tim Burkhart, Groupon
BY: Kelly MacDowell
Kelly's first concert was Fleetwood Mac and her first career was in the beauty industry. Now a style and music writer, she loves Project Runway and her dog, Watson.