Style Rules Officially Do Not Apply to Tilda Swinton
BY: Mae Rice |
Jul 10, 2014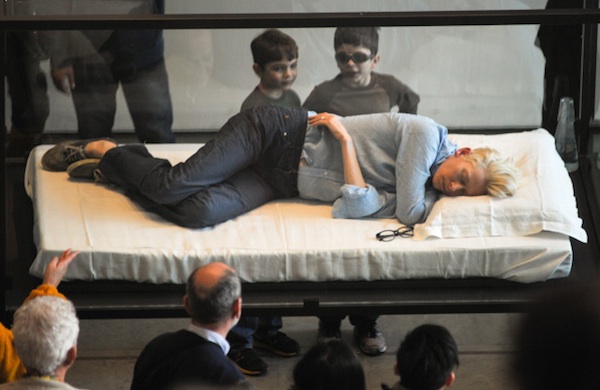 Tilda Swinton won an Oscar for her role in
Michael Clayton
, and she's stolen the show in films like
Burn After Reading
and
Moonrise Kingdom
—but calling her an actress seems reductive. She's an artist more than an actress, so much so that she even makes art by sleeping. For her performance-art piece
The Maybe
(see above), she slept, shifting occasionally, inside a glass display case in the lobby of the Museum of Modern Art. (She has also "lain," as the
New York Times
calls it, in museums in London and Rome.) Since she essentially invented the art of sleeping, it's no surprise Swinton's also mastered the art of dressing. You can get a glimpse of her ability to rock even the weirdest pieces in David Bowie's
"The Stars (Are Out Tonight)" video
, where she makes an oversized transparent visor look like something you might
voluntarily buy
. But her red-carpet looks—which she puts together sans stylist—are where her creativity really shines. Below are four shots of Swinton breaking fashion rules at Hollywood events and looking great, ageless, and possibly from the future while doing it.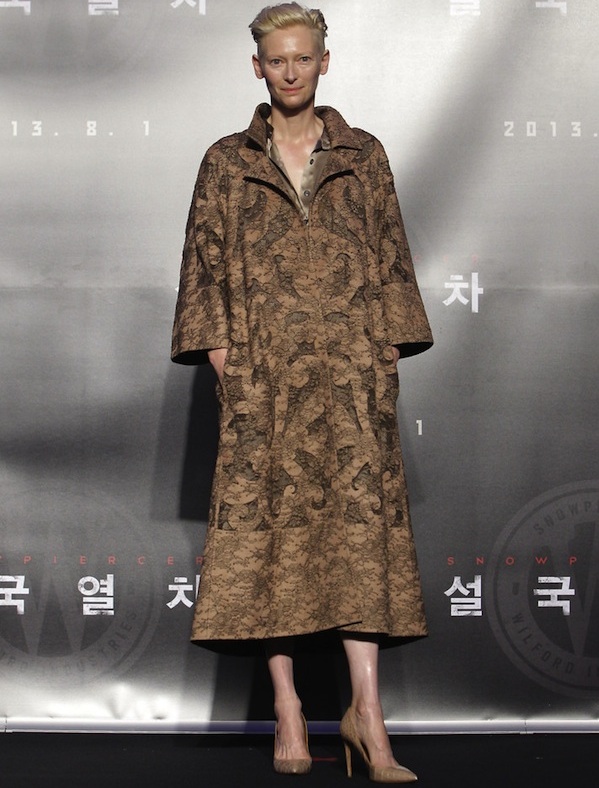 Conventional wisdom:
A coat plus shoes is not an outfit.
Reason to throw it out the window:
This is a statement coat if there ever was one, and Swinton lets it shine by pairing it with nude pumps, a bare face, and no jewelry. She looks comfy and confident. Bonus points to her for (possibly) wearing nothing underneath.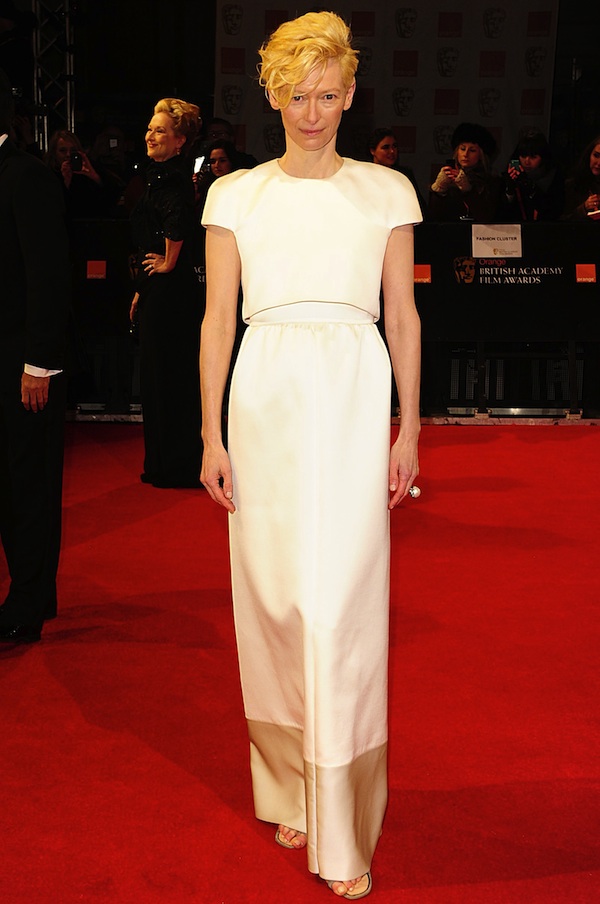 Conventional wisdom:
Fair-skinned women should avoid wearing pale colors.
Reason to throw it out the window:
Swinton shows there's enough contrast between a pale complexion and a white dress to keep from looking washed out. A little blush helps, too!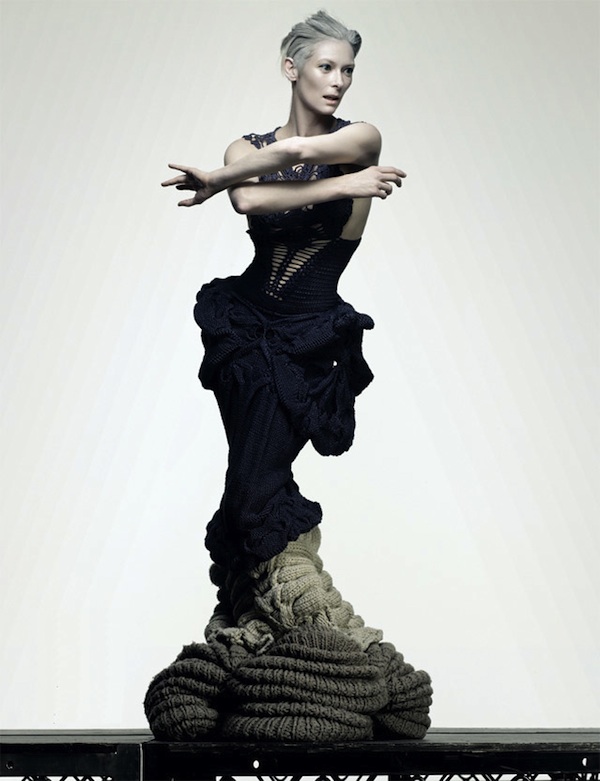 Conventional wisdom:
Don't draw attention to your hips.
Reason to throw it out the window:
First off, this is more sculpture than dress, and it seems silly to worry about art making you look wide. Also, the way the dress flares into a fishtail balances things. So the moral of this story is, add a fishtail to the bottom of all your dresses! Just kidding.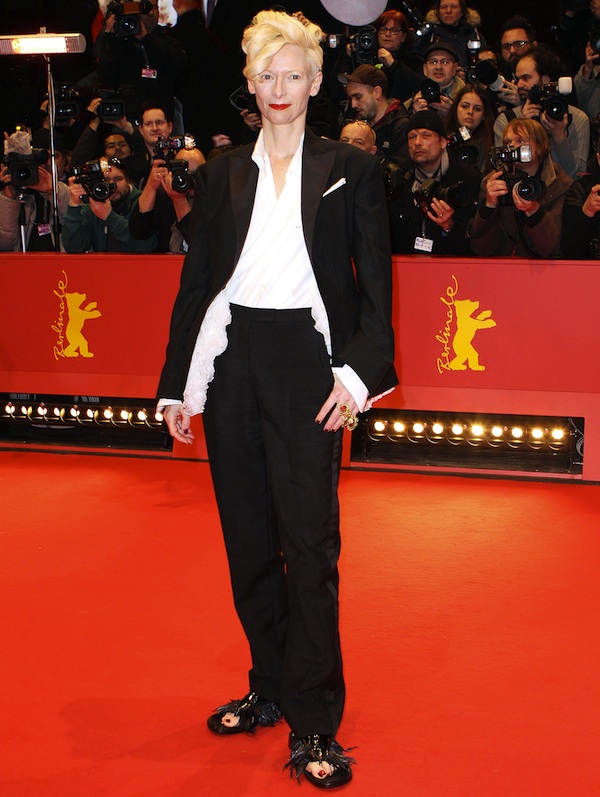 Conventional wisdom:
Heels are a must for formal events.
Reason to throw it out the window:
Swinton's incredible sandals feel a little like Adidas slides with some killer embellishments—each one seems to have sprouted feathers and a tutu. If she can wear shower shoes on the red carpet, all flats are fair game for formalwear. Photos from second from top:
Stylebistro
| Newsgab |
AnOther Magazine
BY: Mae Rice
Guide Staff Writer
Mae Rice is a staff writer who writes about eyelash extensions, French food, what "business casual" even means, and other style and food topics.