Style Stop: Where to Shop Near the Bryn Mawr Red Line
BY: Kelly MacDowell |
Sep 6, 2013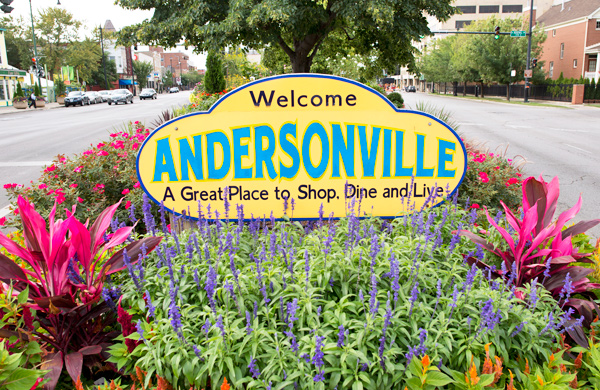 Though technically in Edgewater, the Bryn Mawr Red Line station is the perfect gateway to Andersonville, not just geographically, but figuratively, too. Or at least it will be soon. Currently, the platform rests upon an aged concrete overpass, built from weathered planks that creak beneath commuters' feet. But thanks to planned renovation projects, the station is slated to undergo a transformation that would likely introduce the type of modern architecture and art seen at neighboring Red Line depots. Such updates would help the station fit right in with the rest of Andersonville—an area that has long been associated with vintage shops but has, in recent years, welcomed a growing number of modern stores and salons.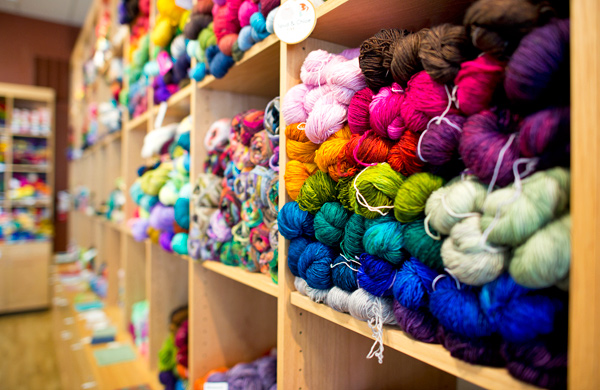 Just two blocks west of the station is Windy Knitty (5653 N. Clark), known for its expansive selection of beautiful, high-quality yarns and patterns. The shop has become something of a community hangout, due to its full schedule of classes and informal knitting circles, and it even hosts onsite events at locations such as U.S. Cellular Field.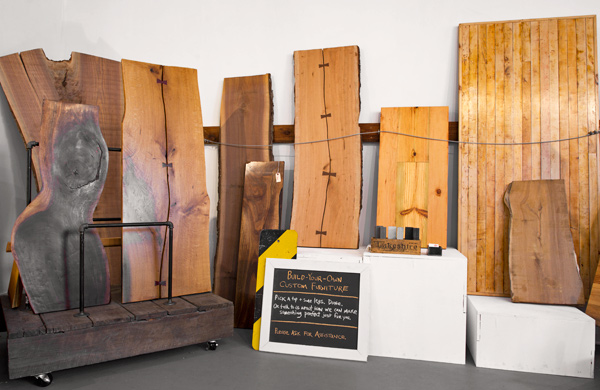 A new sideboard is the perfect place to stash newly knitted blankets, and that's where the Haymaker Shop (5507 N. Clark) comes in. Since opening in 2011, this home store has become something of a standout in the antiques-loving neighborhood, since it features original furniture and decor from local artisans instead of vintage pieces. In addition to a collection that includes design houses such as Helium Furniture and Sonnenzimmer, the shop also invites customers to commission custom work from a team of in-house builders.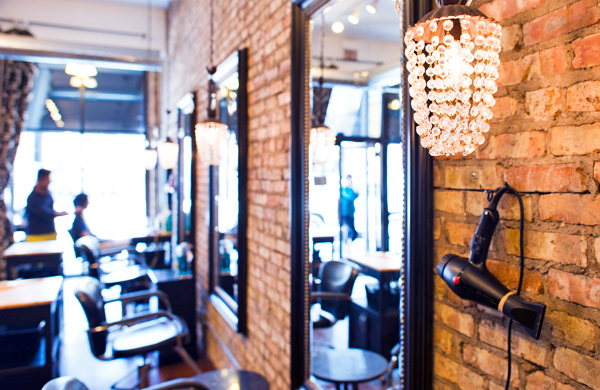 Despite the zebra-skin chairs and colorful displays of Kevin Murphy products, a trip to Restoration Salon (5349 N. Clark) feels like stepping back in time. Old-fashioned street lights throw a soft glow upon exposed-brick walls in the waiting area, and the reception desk, with its carved posts and brass footrest, might well have been rescued from some Prohibition-era saloon. Here, stylists perform cuts, color, and texturizing treatments for both women and men.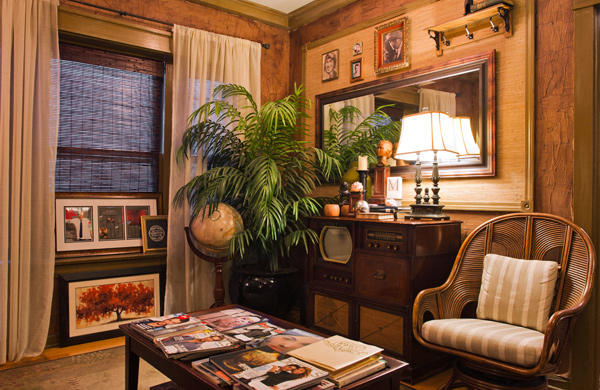 The vintage vibe is also apparent across the street at the
Men's Grooming Parlor
(5316 N. Clark), where Aveda Institute aesthetics grad Matt Leyes administers men's waxing and facial treatments in a space that resembles an upscale cigar lounge.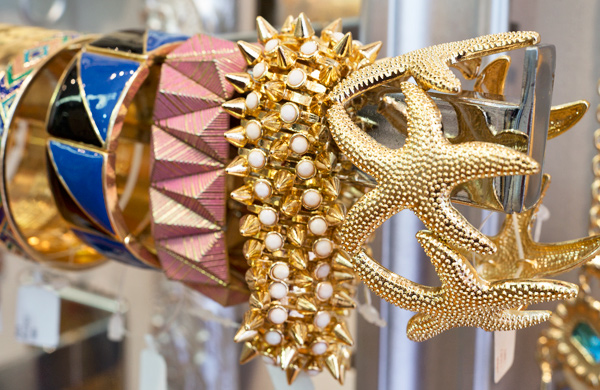 Exacly one block south is Presence (5216 N. Clark), a shop that originally opened in 1977 as a granola store, but has since become known for its charming and inexpensive selection of jewelry and women's apparel. Many of the items have a romantic air about them—Ernest Hemingway graphic tees, earrings that look like pressed flowers—but many are also pure fun: mustache necklaces, flasks with quirky sayings, and lucha libre refrigerator magnets.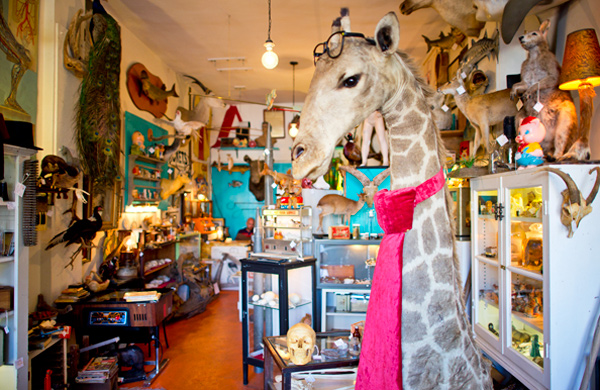 Of course, sometimes the best shopping trips are the ones that turn up something...unexpected. Just around the corner at Woolly Mammoth Antiques & Oddities (1513 W. Foster), customers dig through what is perhaps the city's creepiest treasure chest, unearthing bizarre items such as an old gas mask, an anatomical model of the human hand, or a mouse skeleton preserved inside a bell jar (the shop specializes in taxidermy). Not every item is an oddity, though—Woolly Mammoth can be a great spot to uncover things like antique wagon wheels or kitschy salt and pepper shakers.
Photo: © Andrew Nawrocki, Groupon
BY: Kelly MacDowell
Kelly's first concert was Fleetwood Mac and her first career was in the beauty industry. Now a style and music writer, she loves Project Runway and her dog, Watson.