Style Stop: Where to Shop Near the Davis Purple Line
BY: Kelly MacDowell |
Oct 7, 2013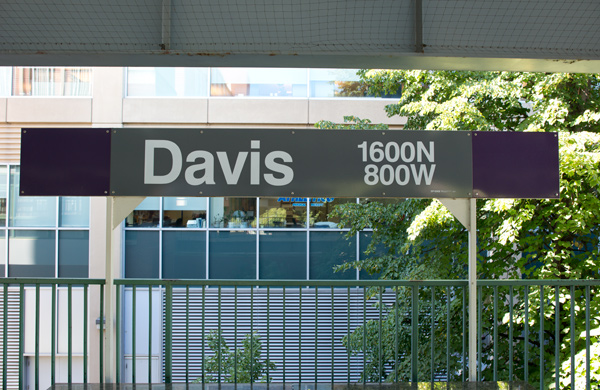 Situated in suburban Evanston, the Davis station might seem like a world away to shoppers used to the hustle and bustle of Chicago proper. But despite its zip code, the Davis Purple Line has a lot in common with its downtown brethren. For starters, it's one of only two L stations modeled after European train sheds (the Harold Washington Library–State/Van Buren stop is the other). And second, it drops travelers right between downtown Evanston's two main drags: Davis and Church Streets, where the seemingly unending number of independent boutiques could give any Chicago shopping district a run for its money.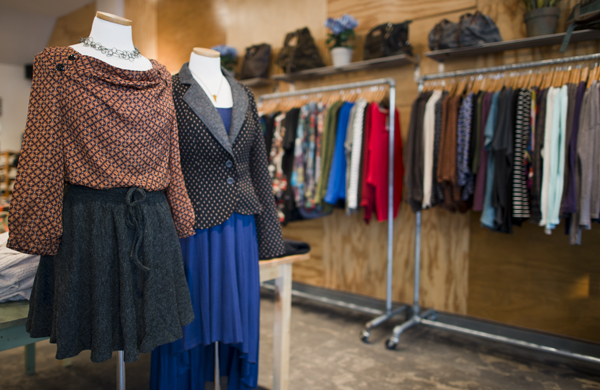 Kellie Poulos opened
Asinamali
(1722 Sherman Ave.), a women's clothing boutique, more than 20 years ago, naming it after a play she'd seen about South African prisoners. The collection features fair-trade, handmade items such as apparel in bold colors and tribal prints and jewelry with intricate beadwork. The artisanal selection is also intermixed with name-brand pieces including Frye boots and Free People jeans.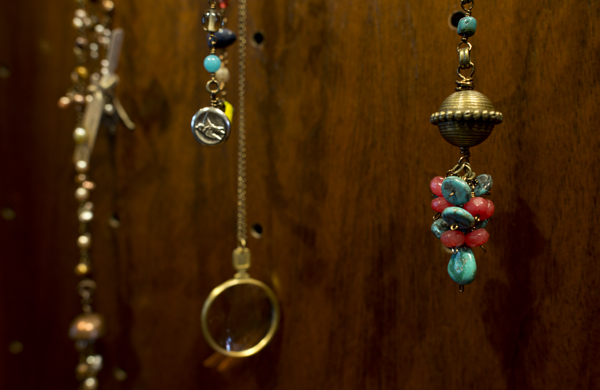 Six years ago, Poulos opened a second shop next door,
Coucou
(1716 Sherman Ave.), where the focus is on clean, sophisticated silhouettes that transition easily from the office to a dinner date. Colored denim and corduroy from Christopher Blue is perennially popular, as are patterned blouses from Isda & Co. A third boutique-within-a-boutique,
Used
, is located inside Asinamali, and specializes in vintage treasures such as cowboy boots and Coach handbags.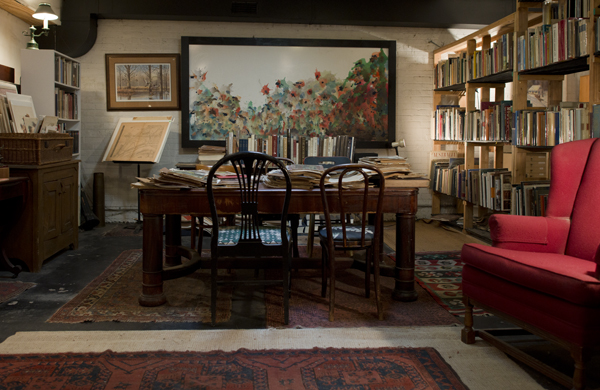 You'd be remiss to pass over the alley just south of Coucou.
Bookman's Alley
(1712 Sherman Ave.) is tucked away here, and is a cultural destination for authors passing through town––David Mamet, Annie Proulx, and Kurt Vonnegut have all dropped by––those who love books, and those who just love to look at time-worn ephemera. Almost like the Virginia farmhouse in
House of Leaves
, Roger Carlson's shop is much larger on the inside than its modest exterior would have you guess, giving way to room after room of early edition and collector's quality volumes. Note: According to the store's Facebook page, Thursday, October 31, may be its last day in business, and though Carlson has threatened to close shop many times in the past, bookworms and history buffs may want to hurry—just in case.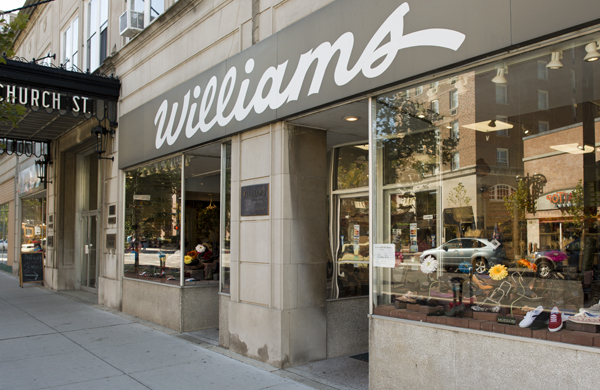 After following in the footsteps of literary giants, chart a path south to Church Street, where
Williams Shoes
(710 Church St.) boasts a selection of men's and women's footwear that ranges from Merrell athletic wear to contemporary wedges by Jeffrey Campbell. With nearly 60 years in business, the store has expanded its inventory over time to include accessories such as Chan Luu wrap bracelets and leather bags from Latico.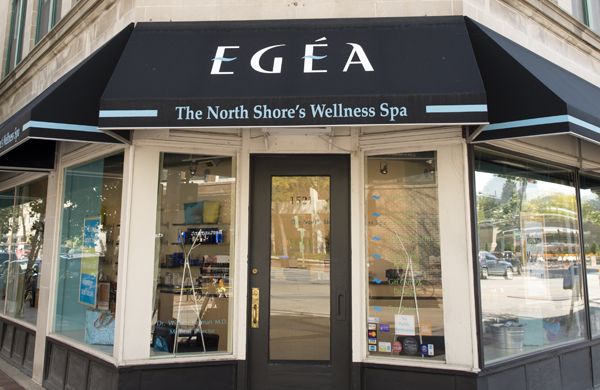 Back on Sherman, just a few blocks south, is
Egéa
(1521 Sherman Ave.), a wellness spa where shoppers can unload their haul for a bit and sip on some tea before heading into the steam shower. Those seeking relaxation can opt for a mango-butter body scrub or a warm-stone massage, while an additional menu of med-spa services includes cosmetic injections and laser hair removal.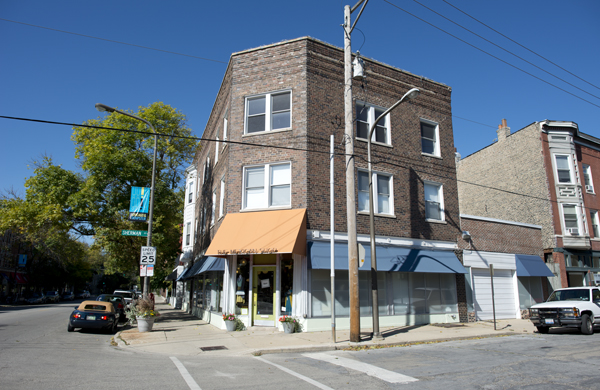 From Egéa, shoppers who head southward to Dempster will find
The Mexican Shop
(801 Dempster St.), which, despite its unilateral name, actually carries silk goods from Asia, apparel from both New York and Los Angeles, and jewelry from India. The owner closes the store for a few months each year to globetrot, traveling to various countries to replenish the international selection of merchandise.
Photo: © Andrew Nawrocki, Groupon
BY: Kelly MacDowell
Kelly's first concert was Fleetwood Mac and her first career was in the beauty industry. Now a style and music writer, she loves Project Runway and her dog, Watson.